You are currently browsing the category archive for the 'religion' category.
Leaving the charismatic movement involves leaving friends, worship-style and entering an entirely new environment. Here is advice to spiritual shepherds about helping those who come to sound churches.
The title of this article is obviously not meant in a charismatic sense. We offer no advice on how to cast out demons, rather on how to help true believers who have been heavily influenced by charismatic ideas, and who have come to see them as wrong. They have come away from the world of tongues, visions, prophecies, ecstasies, dancing, falling down slain, and all associated activities, and have sought fellowship among 'traditional' Bible-believing Christians.
These friends often have many problems, and pastors and church officers must be ready to help. Some former charismatics have made the transition so well and so speedily that one can scarcely believe they once thought and acted very differently. We readily acknowledge that some need little or no help in adapting to conservative, biblical Christianity.
Many, however, find that their time in the charismatic movement has left them troubled, unsure, and perhaps even scarred spiritually. They have wrested themselves away from a host of emotional props, and severed connections with numerous dear friends, and this has cost them much pain.
Doctrine, worship, fellowship and service now take a vastly different form. Their new environment has a way of thinking and looking at matters utterly unlike that of charismatic circles. Furthermore, in the back of the mind lies the nagging fear that these 'traditionalists' are indeed the cold, lifeless formalists they have been long warned about – people who have never tasted the Spirit, and who wilfully oppose his liberating power.
Broadly speaking, there are three causes for people leaving the charismatic movement. The first one mentioned here is the best, and most often leads to them adjusting wholly to orthodox evangelical teaching. The last two give rise to the least stable 'converts'.
A first cause of leaving occurs when people experience some serious disappointment or disillusionment with the charismatic movement, and begin to evaluate its claims more carefully. Perhaps a relative or close friend has died and they have seen at close quarters the false promises and the failure of -healing prophecies. It may be that they have seen through some of the dishonesty and pride which stalks the citadels of charismatic activity, and have recoiled with shock.
Objective Bible study then caused the entire edifice of charismatic practice to crumble and fall before them
Some years ago, for example, charismatics all over the world were shaken by the wild phenomena of the Toronto Blessing, and they turned to God's Word in a new spirit of enquiry. Objective Bible study then caused the entire edifice of charismatic practice to crumble and fall before them.
A second cause of departure from charismatic activity is personal disaffection. While this may lead to people's eyes being opened, it often does not. In charismatic house groups and cells an artificially high degree of emotional interdependence is fostered, and in such a climate offences can occur which drive people out. These may come over to the derided traditionalists almost as an act of protest. The real issue is one of personal disaffection, not doctrinal unease, and while these émigrés may criticise everything they have left, it may only be the outworking of hurt feelings.
Sometimes people leave because their 'gifts' have not been sufficiently recognised, or their own leadership hopes have been thwarted. Such leavers will probably return, if not to the same group, to another section of the charismatic camp. We may almost say that the more heated the invective, the sooner a person will go back. We certainly have an opportunity to help such disgruntled people see the real issues, and we pray that the Lord will open their eyes, but our efforts may well be in vain.
A third cause of departure which usually leads to people returning is that of a generally unstable temperament. This is not a comment on the mental stability of people, but on their inability to think clearly and to recognise foundational principles of biblical conduct.
Finish HERE
Mythbuster: "Slain in the Spirit"
by Costi Hinn
It had been over three hours since the service started, and I was really starting to feel God's presence in the building. As I stood next to my friend, the music was deep and intense. The lighting made everything feel so intimate, and a slight fog danced through the air. The lead singer's voice was so beautiful – Jesus Culture's music is so anointed. The voices all around me sang in unison, and I felt myself slipping into a deep, rhythmic trance as I swayed to the song. The pastor had been continuously telling us to expect an encounter with God and that God was going to touch us all in some special way. Could this be the solution to my problems in life? I'd been through so much heart-ache and insecurity. I was tired of being told that God's word and prayer was enough. Maybe this was the real deal – maybe this was the encounter I needed. Just then, the pastor interrupted the singing and shouted, "Jesus is here! The anointing is yours! If you want a fresh touch from God get down here to the front of the stage!" I looked at my friend quickly and said, "Are you coming?! This is it!" He shrugged nervously and stayed put. I think he was skeptical of this sort of thing – he's a Baptist. Oh well, I thought – his loss. Bodies poured out into the aisles as people just like me hurried desperately down to the stage. As I got closer to the front I felt adrenaline pump through my veins and soon found a spot just a few feet away from the pastor. Looking up at him I felt like God was telling him who to lay hands on. His eyes scanned the sea of young people below his platform. Then, my moment came. He told one of his assistants, "Get that girl right there! The power of God is all over her!" I felt so special that he picked me it caused me to sob uncontrollably. I was pulled up on the platform and it felt like I had made it to the holy of holies. My hands were shaking from the nerves, my breaths were short but heavy, and I sensed the catchers getting into place. Then he shouted, "FIRE!!! on you…" The emotion of the moment was too much for me to take as I felt something take a hold of my body. I abandoned all rationale and was powerfully forced to the ground. My body began to convulse and contort while I was laying on the stage; sounds poured out of my mouth I'd never made before. I could hear and feel other bodies beginning to fall around me and on me. Some people were laughing hysterically, others touched me and groaned deeply, and some were screaming while crawling on all fours. I have heard some Christians say this sort of experience was demonic, while others say it's just hypnosis. To be honest, I haven't seen it in the Bible and don't really know what it is…but I really feel like it's the Holy Spirit…
The virtual tour you've just read through is taking place all over the world every single week in tens of thousands of charismatic churches, healing crusades, youth groups, kid's camps, Third Wave revivals, and N.A.R. conferences. Many conservative Christians are scared to death of their children ever going to one of these services but when asked what the issue really is, most cannot explain it but to say, "It's unbiblical" or "not God."
We need a better answer than that.
So what exactly does someone mean when they say, "I got slain in the spirit!"? This phrase describes what many believe to be a touch from God that sends them falling to the ground – literally. Those who ardently defend this practice claim that it's God's manifest presence in a service that causes people to fall over. According to them, God's power is usually "imparted" to people by a pastor who lays his hands on them, blows his breath on them, waves his hand, waves his jacket, or shouts a phrase like, "Fire!" or "Touch!" These gestures cause people to go flying in all directions. Sometimes it even occurs when a certain song is sung by the worship band, or because people are overcome with emotion during a portion of the service. Often times those being slain in the spirit will manifest on the ground by making animal sounds, crawling, slithering, shaking, convulsing, weeping, laughing, and experiencing trance-like euphoria. Some say they feel electricity when the pastor touches them, others feel warmth, while others are not able to stand under their own strength for hours afterwards. All of this is believed to be the work of the Holy Spirit as He refreshes and renews spiritually empty and broken people. With over 500 million charismatics, and 1.5 billion Hindus (Kundalini Awakening)  practicing slaying people in the spirit, it is no exaggeration to state that at least 2/7 of the entire world has beliefs tied to falling or shaking under the power of some sort of spirit. This is not fringe behavior. This is now mainstream spiritualism and considered highly normative – it's everywhere.
But does the Bible have any evidence to prove normative activity by the Holy Spirit that causes people to shake, slither, laugh, bark, crawl, or convulse in the church? When God interacts with people in the Bible, does He electrocute them into a seemingly drunken state where speech is slurred and the body uncontrolled?
Finish Article HERE
Lou Engle and Mike Bickle have always been a problem. As time goes by their words and actions become more flagrant. But alas, as their followers are sucked into a ditch…..they have not the ability to free themselves. Why is this? They do not test what they are teaching!

"Every plant which My heavenly Father has not planted will be uprooted. Let them alone. They are blind leaders of the blind. And if the blind leads the blind, both will fall into a ditch."

"This principle should make us examine ourselves to see if we imitate the Pharisees in making traditions commandments. "Here, then, we find the test of all human teaching however well-intentioned. If it be not based upon and rooted in the Word of God, or if it depart in any degree from the true intention of that Word, it is without pity to be rooted up. By this test we need ever to try our traditions, customs, habits, rules, regulations." (Morgan)
The Word Like Fire
For some time now Catholic evangelists Keith and Iwona Major have worked with The Send founder Lou Engle and IHOPKC's Mike Bickle to unify Catholics and Protestants.
Lou Engle states, "Keith and Iwona Major are a bridge to helping the Evangelical and Catholic worlds become one. I bless this couple for all they are doing." [1] (emphasis added)
This is reason enough to avoid The Send conference (February 2019), and any other spiritual endeavor cobbled together by Engle. Many of those scheduled to speak or perform at The Send also seem oblivious to the difference between Catholic and Christian theology.
For the third time Catholics will participate in in the International House of Prayer's Onething conference, scheduled Dec. 28-31, 2018. [2]
In 2015, speaking with Keith Major, leader of that year's Onething Catholic Ecumenical Track, IHOPKC founder Mike Bickle stated:
Well we have so much to learn from all over…
View original post 517 more words
BSSM Evangelism – Activating The Senses & Strange Spirits.
By  Rick Becker    15 November 2018
The Bethel School of Supernatural Ministry relies on subjective and unbiblical practices to "evangelize" the lost.  Sadly, it's a case of the blind leading the blind.  One of the resources from the BSSM is a list of "activations" for evangelism. The fact that this resource even exists and that the "activations" are believed and practiced by thousands, is an indictment on the state of churches in the New Apostolic Reformation. When "evangelism" is based on assumptions, imaginations, and doctrines of demons, it has ceased to be evangelical. When supernatural gifts can be taught, they are no longer supernatural. In this article, we examine the BSSM "activations."
If you believe what the scriptures teach, then you will know that the BSSM "evangelism activations" should be rejected outright as pure heresy.
Introduction to the seven activations taught by the BSSM School Planting Team:
BSSM: "BEFORE YOU START – Teach your students what to be aware of before they interact with people. Have them assess how are they feeling physically, emotionally, and spiritually before entering a room full of people. When they are aware of how they are feeling before interacting with people, they can be aware of when they feel the Holy Spirit moving."
At the outset, the focus is already on self, and the subjective world of feelings.Christianity by nature is faith based, not feeling based. The Holy Spirit dwells in all believers regardless of how we feel. Can you think of a passage of scripture that instructs us to be aware of how we feel, in order to feel the Holy Spirit moving?
The task of any evangelist is to preach the gospel, regardless of how they are feeling. The power lies not in us or our ability to feel the Holy Spirit moving, but in the gospel – "For I am not ashamed of the gospel, for it is the power of God for salvation to everyone who believes, to the Jew first and also to the Greek." Romans 1:16
BSSM: "Loving people well is the number one priority when participating in evangelism or outreaches. Remember, it's not about keeping score and seeing who can
release the most healings. People will remember how you made them feel long after they remember what you did for them. Teach them what real success looks like. While someone being healed or miracles happening are great outcomes, others feeling the love of the Father through your students is real success."
Once again, feelings are a determining factor in Bethel's estimation. Evangelism is about spreading the gospel, not making people feel good about themselves. When an unbeliever is confronted with truth in the form of the law and the gospel, they should first of all feel the anguish of being separated from God due to their sins. There is no "good news" unless we acknowledge the bad.  A successful evangelistic outreach should be measured by salvations, not healings or feelings. When I say "salvations," I mean people who have been born again, not people who have been enticed to recite the sinners prayer or "begin a relationship" with Jesus. A great example of evangelism, is Peter's first sermon on the day of Pentecost:
"Men of Israel, hear these words: Jesus of Nazareth, a man attested to you by God with mighty works and wonders and signs that God did through him in your midst, as you yourselves know— this Jesus,delivered up according to the definite plan and foreknowledge of God, you crucified and killed by the hands of lawless men."
Acts 2:22-23
Accusing the crowd of being complicit in the death of Christ is about as far as one could get from a seeker friendly approach to evangelism. Peter was not interested in catering to the felt needs of the crowd, but in proclaiming the truth. What's interesting about this passage is that some who had witnessed the miracles of Christ, still wanted him crucified. There goes Bill Johnson's theory that signs and wonders are essential in evangelism. Jesus knew that miracles could capture minds, but not hearts: " Now when he was in Jerusalem at the Passover Feast, many believed in his name when they saw the signs that he was doing. But Jesus on his part did not entrust himself to them, because he knew all people" John 2:23-24
Peter continues: 
Finish article HERE
From:
Escaping the grips of deception while discovering His way life and truth.
"Enter through the narrow gate. For wide is the gate and broad is the road that leads to destruction, and many enter through it. But small is the gate and narrow the road that leads to life, and only a few find it". ~Matthew 7:13-14
If I only knew how much these words would define my life.  As soon as I said yes to writing a book, this scripture literally showed up everywhere. "Fine, I got it God"! So The Narrow Path would be the title to my book. But at the time I didn't understand the magnitude of just how narrow that path would become. It was a miracle, an absolute miracle that I had been saved from such a web of lies, but I never expected to find it in the church. Understand this…..there is a false gospel, and a different Jesus. That same new age version of Jesus exists in a growing movement known as the New Apostolic Reformation. It is a mystical miracle movement that seeks to bring back office of Apostle and prophet who receive new revelation. God's word has merely become a side dish, instead of the main course. The NAR is rapidly growing, and will deceive many. 
"Be assured there is nothing new in theology except that which is false"~ C.H. Spurgeon
Growing up I was always attracted to the mystical. I had various supernatural experiences that led me down a very dangerous path. Fast forward to my early twenties, and I became very involved with yoga and Eastern spirituality. I thought I could just combine Jesus with my practice of yoga and mysticism. I considered myself a Christian mystic. At a certain point in my life I began questioning my spirituality, and seeking to discover who Jesus truly was. As I began to pray to God for answers I had a kundalini awakening that felt blissful at first, but quickly turned into a nightmare, and I became depressed and suicidal. This all became part of God's plan to shine His light upon the darkness. Having the scales removed from my eyes completely dissolved my view of truth. But I knew that I must leave all behind and follow Jesus.
As I began trying out churches I found myself bored and wanting more. Eventually I felt led to attend a small church close to my house. The first time I heard the pastor preach it was powerful! He was charismatic, and such a great speaker. As time went on, I absolutely loved this church! Everyone there always showered me with such love. It was just what my soul was thirsty for. I remember the first time attending a monthly event called 'Friday Flow'. It was a spontaneous night of worship, where people could just flow in the spirit. There would be repetitive type worship songs, and prayer to induce  a meditative type state and change the atmosphere. People there would flow in the holy Spirit and have visions and prophecy. I felt completely changed and renewed. As I sat observing and quietly praying, I felt the presence of the Holy Spirit encompass my entire being; a warm blanket of peace surrounded me. In an instant I felt my heart soften, and realized for the first time the love of the Father. That was the night I completely gave my life to Christ, and changed dramatically.
I immediately noticed huge changes in myself, and would dive into God's word, and fast from food. I was trying desperately to get to know my savior. The Lord was with me during this time, but I had no idea how much some of these intense feelings of love would fade. This was a confusing time for me, as I was also going through intense spiritual warfare after my baptism. One thing I always seemed to notice was every time at our Friday flow meetings, and after I would experience the "presence", I would feel very oppressed. I chalked this up to spiritual warfare, and thought the demons were mad that I was experiencing God. Currently, I'm not too sure that was the case; perhaps I was opening myself up to warfare by engaging in mystical practices. Now I did experience things that could only be from God, but I started to question the manifesting of the environment. I now understand conjuring up a presence, and getting into a trance like state is nothing more than sorcery.
Finish HERE 
"Eat the meat and spit out the bones" is a common refrain in NAR. Typically, it means that if you hear a teacher give a questionable teaching — something that you don't understand or that seems off somehow —  ignore that particular teaching. But don't stop listening to his other teachings.
Bill Johnson, one of the movement's most influential "apostles," delivered an entire sermon promoting this idea. It's titled "Don't Eat the Bones." In context, Johnson is speaking about men, including the "prophet" William Branham and the "healing evangelist" Todd Bentley, who claimed to operate in miraculous power and led major revivals. Yet they fell into heresy or sinful lifestyles. Critics of NAR have argued that the heretical teachings and immoral lifestyles of these men — and of other influential NAR prophets, such as Bob Jones and Paul Cain — raise the question of whether these individuals actually may have been false prophets. Their unsavory behavior challenges the validity of the revivals led by them — or so the critics say.
But Johnson argues that it's a mistake to write off these "prophets" and the "moves of God" they pioneered, or their other teachings, simply because of their failures. He prays that Christians will be able to discern how God sometimes works through "unusual tools," including individuals with lifestyles of secret, hidden sin. He states:
You can't tell me you're hungry and have me give you a chicken and say, 'I'm not gonna eat it because there's bones in it.' Learn to eat meat and throw out the bones. (00:30:25)
So what's wrong with this popular refrain? I can think of at least two problems.
Finish article HERE  from Spirit of Error
Here is a link to another article that I posted from Herescope on the same subject.
https://kimolsen.net/2008/08/19/chew-the-meat-spit-out-the-bones/
We have seen and posted countless videos of manifestations occurring at charismatic meetings which have been compared with Hindu worship.   This is the first video I have ever seen depicting the same disturbing behavior related to Muslims.
However one is reminded of the Whirling Dervish and it's purpose. Here is a definition.
"A dervish or darvesh is someone guiding a Sufi Muslim ascetic down a path or "tariqah", known for their extreme poverty and austerity. Their focus is on the universal values of love and service, deserting the illusions of ego to reach God. In most Sufi orders, a dervish is known to practice dhikr through physical exertions or religious practices to attain the ecstatic trance to reach God. Their most common practice is Sama, which is associated with the 13th-century mystic Rumi."
The lost search for ways to reach God. Losing control of the mind and body are certainly NOT the way…..This only leads to oppression and possession of evil spirits.
Michelle Lesley
For more in the Basic Training series, click here.
How do you know if what your pastor, you Sunday School teacher, your favorite podcast preacher, or your favorite Christian author is teaching you matches up with what the Bible actually says?
Did you know that you're supposed to examine what you hear and read by the measuring stick of Scripture and reject anything that conflicts with it? Or do you just take for granted that if someone is a pastor, teacher, or Christian celebrity, he must know what he's talking about, and what you're hearing or reading must be biblical Christianity?
If you didn't know you need to examine what you're being taught, or you've always just assumed that if someone calls herself a Christian teacher what she's saying must be biblical, sadly, you are not alone. In fact, you are in the overwhelming majority of the visible church…
View original post 2,741 more words
This article is from Berean Research. I have been contacted by many who suffer the consequences of spiritual adultery by the use of regression, divination, or contact of dark spirits. Please read.
Berean Research
"Guard Yourselves in Steadfast Truth!"
Victims of Bill Johnson's SOZO Ministry speak out
Many churches are bringing a practice called SOZO into their ministry, at the peril of damaging the sheep and possibly shipwrecking their faith. SOZO Prayer is a technique based on psychology and used by so-called "inner healing ministries" sweeping churches today.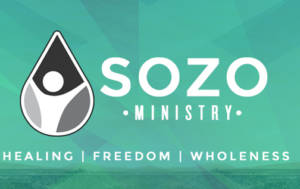 This psycho-spiritual deliverance and inner healing methodology is designed to exorcise demons from Christians. Not that a Christian can be possessed by demons, but that is one of many apostate teachings from the New Apostolic Reformation, or NAR. (See, What your church needs to know about NAR.)

This technique came out of Bethel Church, invented by NAR apostle Bill Johnson himself. The Bethel SOZO website says SOZO will heal your broken connection with the Father, Son and Holy Spirit, so that you can walk in the destiny to which you have been called and reach your potential.

During SOZO sessions, counselees receive help opening their minds to be filled with the Holy Spirit. They may be told that they have a spirit of Jezebel, or a Squid spirit, or some other creature or demon living inside of them.  Once the demons are excorcised, their spirit-filled minds are now healed, and their broken connection to God is restored.

Furthermore, SOZO counselors are taught to guide their clients (called "Sozoees"), through the "Five Doors" and "Father Ladder" concepts. The Five Doors through which demonic lies enter our brains are: Hatred, Sexual Sin, Occult (which SOZO actually is), Thievery and Fear. (More about these doors and ladders in the article, "Has SOZO given me evil spirits?")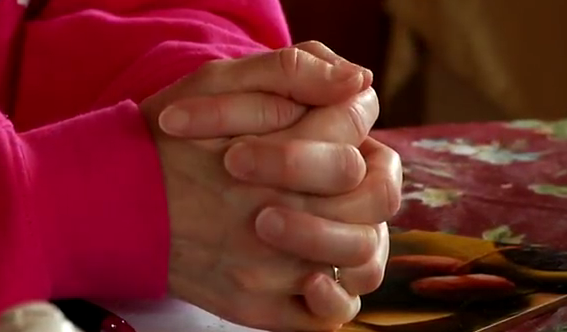 In my series of 50+ articles titled, Leaving the NAR Church, many of the testimonies included tales of SOZO happening in their churches. If you've experienced SOZO, I encourage you to share your story in the comments section or email it to me for a future anonymous article series to Bereanresearch@gmail.com.
Here is an eye-opening article from 2012 titled, Victims of Johnson's Sozo Ministry Speak Out, and am sharinga part of it here for more information:
My daughter attended a Sozo session at Bethel eight years ago. While in that session she experienced a so called "Recovered Memory" that I had molested her from the age of three to thirteen. That was the end of our relationship and almost the end of my life. Her mother and siblings know and have testified that it is completely false, but the damage is done. None of us in our family will ever be the same.

When I found out about this I tried to contact Bill Johnson for help. Apparently, being falsely accused of a crime that can carry a life sentence (and that resulting from one of Bethels' ministries) is not quite enough to get his attention. I could not get past the "counseling center". When I related what had happened to them they expressed how sorry they were at my experience and actually tried to get me to set up a counseling session. Yes, a counseling session. I declined that invitation.
Please finish HERE