You are currently browsing the category archive for the 'discernment' category.
This article is from Berean Research. I have been contacted by many who suffer the consequences of spiritual adultery by the use of regression, divination, or contact of dark spirits. Please read.
Berean Research
"Guard Yourselves in Steadfast Truth!"
Victims of Bill Johnson's SOZO Ministry speak out
Many churches are bringing a practice called SOZO into their ministry, at the peril of damaging the sheep and possibly shipwrecking their faith. SOZO Prayer is a technique based on psychology and used by so-called "inner healing ministries" sweeping churches today.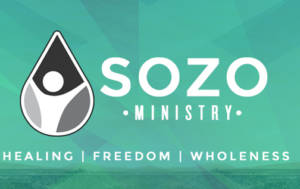 This psycho-spiritual deliverance and inner healing methodology is designed to exorcise demons from Christians. Not that a Christian can be possessed by demons, but that is one of many apostate teachings from the New Apostolic Reformation, or NAR. (See, What your church needs to know about NAR.)

This technique came out of Bethel Church, invented by NAR apostle Bill Johnson himself. The Bethel SOZO website says SOZO will heal your broken connection with the Father, Son and Holy Spirit, so that you can walk in the destiny to which you have been called and reach your potential.

During SOZO sessions, counselees receive help opening their minds to be filled with the Holy Spirit. They may be told that they have a spirit of Jezebel, or a Squid spirit, or some other creature or demon living inside of them.  Once the demons are excorcised, their spirit-filled minds are now healed, and their broken connection to God is restored.

Furthermore, SOZO counselors are taught to guide their clients (called "Sozoees"), through the "Five Doors" and "Father Ladder" concepts. The Five Doors through which demonic lies enter our brains are: Hatred, Sexual Sin, Occult (which SOZO actually is), Thievery and Fear. (More about these doors and ladders in the article, "Has SOZO given me evil spirits?")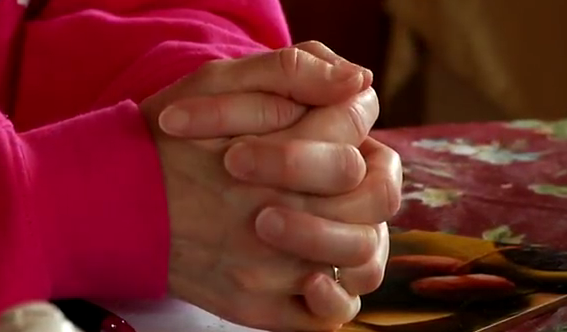 In my series of 50+ articles titled, Leaving the NAR Church, many of the testimonies included tales of SOZO happening in their churches. If you've experienced SOZO, I encourage you to share your story in the comments section or email it to me for a future anonymous article series to Bereanresearch@gmail.com.
Here is an eye-opening article from 2012 titled, Victims of Johnson's Sozo Ministry Speak Out, and am sharinga part of it here for more information:
My daughter attended a Sozo session at Bethel eight years ago. While in that session she experienced a so called "Recovered Memory" that I had molested her from the age of three to thirteen. That was the end of our relationship and almost the end of my life. Her mother and siblings know and have testified that it is completely false, but the damage is done. None of us in our family will ever be the same.

When I found out about this I tried to contact Bill Johnson for help. Apparently, being falsely accused of a crime that can carry a life sentence (and that resulting from one of Bethels' ministries) is not quite enough to get his attention. I could not get past the "counseling center". When I related what had happened to them they expressed how sorry they were at my experience and actually tried to get me to set up a counseling session. Yes, a counseling session. I declined that invitation.
Please finish HERE 
When I first got saved and joined a small Bible church that was not part of a denomination my friends were concerned that I had joined a cult. The church was small (50 or so attendees), we met in a school hall, the pastor was a foreigner (any American teaching just smelled suspicious), and we had a lengthy membership process, part of which required baptism because my "mainstream" Catholic christening didn't count. It also included signing a document that said I understood the practice of church discipline, resulting in excommunication for violating Scripture.
In retrospect, I can sympathize with their concerns. My beliefs and behavior altered, and albeit for the better, it still seemed radical. I attended three Bible studies a week, two services on a Sunday, and listened to countless hours of John MacArthur tapes. I started dating a girl in the church who had refused to date me while I was Catholic. I can see what this looked like. At one point the pressing concerns of a close friend of mine caused me to pause and consider: had I joined a cult?
I asked a friend in another church how I could know if I was in a cult. I have been asked the same question by others, and I've had Christian parents enquire how they can know if the church their college-aged child has got involved in is a cult or not.
First, let me say that the mere fact that you are asking the question is a good sign. Even if someone in my own (Baptist) church asked me if we were a cult I would not be offended but encouraged. It signals that the person is thinking critically about their faith, rather than accepting it based on an authority figure spoon feeding (or worse: force feeding) it to them. I would also recommend to the enquirer that they not accept my answer as final either, but that they read widely and research other sources to check what I say.
Also, bear in mind that cultic patterns occur on a spectrum. The more characteristics your church exhibits, the more concerned you should be. And just because a group is missing one or two of these traits does not mean it is a safe spiritual place.
Your church might not be a cult, while still exhibiting cultic behavior, that you should address with the leadership.
So here is the short answer, in 500 words…
5 Characteristics of Cultish Groups:
Read the Characteristics HERE 
By Rick Becker  25 January 2018
In order to make the gospel more palatable, many are resorting to crafty means in order to attract the lost.  One of the means employed is going "under cover" at various events.  This new breed of revivalists and evangelists don't rely on the gospel, but so called "encounters with God."  Words of knowledge and healings are utilized in order to win the lost. This covert evangelism involves:
• an absence of the gospel
• using terminology that does not offend
• supposed supernatural encounters
• cards, colours and stones to facilitate messages from God
..In other words – "another gospel"
A host of articles have recently exposed the unbiblical evangelistic tools and shenanigans of Bethel and Christalignment.  Going undercover at psychic fairs and the use of "destiny cards" to offer readings, or as they would argue – words of knowledge, are part of their evangelistic strategy.
In stark contrast to the methodology of Christalignment and Bethel School Of Supernatural Ministry Students, the Apostle Paul refused to disguise the truth:
"Therefore, since we have this ministry, as we have received mercy, we do not lose heart.   But we have renounced the hidden things of shame, not walking in craftiness nor handling the word of God deceitfully, but by manifestation of the truth commending ourselves to every man's conscience in the sight of God.  But even if our gospel is veiled, it is veiled to those who are perishing"  2 Corinthians 4:1-3
Clandestine operations were probably employed by the false teachers in Corinth.  Paul was making it clear that the gospel does not need to be disguised or tampered with in order to be effective.
John Gill commentary: "not walking in craftiness; they used no sly and artful methods to please men, to gain applause from them, or make merchandise of them; they did not lie in wait to deceive, watching an opportunity to work upon credulous and incautious minds; they did not, by good words and fair speeches, deceive the hearts of the simple; nor put on different forms, or make different appearances, in order to suit themselves to the different tempers and tastes of men, as did the false apostles: not handling the word of God deceitfully. They did not corrupt it with human doctrines, or mix and blend it with philosophy, and vain deceit; they did not wrest the Scriptures to serve any carnal or worldly purpose; nor did they accommodate them to the lusts and passions of men; or conceal any part of truth"
Those who tamper with God's word or employ deceit when presenting it are doing so in order to please man or gratify themselves in some manner: "But though we had already suffered and been shamefully treated at Philippi, as you know, we had boldness in our God to declare to you the gospel of God in the midst of much conflict.  For our appeal does not spring from error or impurity or any attempt to deceive, but just as we have been approved by God to be entrusted with the gospel, so we speak, not to please man, but to please God who tests our hearts.  For we never came with words of flattery, as you know, nor with a pretext for greed—God is witness.  Nor did we seek glory from people, whether from you or from others"  2 Thess 2:2-6
Bethel came out in defense of Christalignment (not surprising since Theresa Dedmon of Bethel came up with the brand "Destiny Cards")    In their statement, they made this point: "The Hodges are attempting to contextualize the Gospel and bring people to the realization that God is looking for them and loves them no matter where they are – just like the apostle Paul often did. In Acts 17:22-34, Paul spoke to a group of religious people who didn't yet know God and lived in a city full of altars, idols, and various religions. In that moment, Paul referred to a single altar in their city that had an inscription to the "unknown god," and he used this familiar object (something they understood and valued) as a starting point to connect them with the God of all creation. He wasn't worried that they would get a wrong idea (like that God is merely one of many gods or that idols are appropriate) because he would soon be introducing them to the true God."
When contextualizing leads to compromise, the gospel is polluted.  In Acts 17 Paul did not attempt to blend in with the Epicurean and Stoic philosophers; in fact the reason he was taken to the Areopagus was because his message was different : "He seems to be a preacher of foreign divinities"—because he was preaching Jesus and the resurrection"  Notice that Paul was not ashamed to name Jesus, whereas the new breed of crafty evangelists prefer terms such as spirit of creation, high spirit, Christ spirit etc.  Paul's reference to the "unknown god" cannot be compared to going undercover and changing biblical terminology in an attempt to smuggle Jesus in at a later stage.
The irony is that Bethel and Theresa Dedmon use this passage to justify Christalignment's  contextualization of the Gospel – which includes the use of Destiny Cards.  Dedmon writes: "Destiny Cards" are not tarot cards.  They do, however, have a similar look that attracts people who are searching for a "reading".  There is no way one can justify creating something that looks similar to a demonic tool in order to "attract" people searching for a "reading."
Dedmon gets it dead wrong once again when she writes in the same article: "Jesus always spoke in parables that communicated the message in creative ways in which people could relate and receive."  Parables and Destiny Cards are not comparable.  Jesus did not use parables in order for people to relate and receive; in fact most could not relate and never received anything.  Paul put it this way: " But even if our gospel is veiled, it is veiled to those who are perishing"  2 Corinthians 4:3
Finish article HERE 
From
"For the gate is narrow and the way is hard that leads to life, and those who find it are few." (Matthew 7:14)
Two Angels in Sodom
The two angels left Abraham's hospitality and are now entering Sodom. The Lord promised Abraham that if there were just ten righteous men in the city, He would spare them.
This story of Sodom is tragic and heartbreaking. However, what is even more shocking is the behavior of Lot. It is difficult for us to understand how Lot can act the way he does and yet still be characterized as a righteous man in 2 Peter 2:7.
Brace yourself for a wild ride while we take a break from the life of Abraham and take a look at a season in the life of Lot.
Lot Offers Hospitality to the Angels
The two angels came to Sodom in the evening, and Lot was sitting in the gate of Sodom. When Lot saw them, he rose to meet them and bowed himself with his face to the earth and said, "My lords, please turn aside to your servant's house and spend the night and wash your feet. Then you may rise up early and go on your way." They said, "No; we will spend the night in the town square." But he pressed them strongly; so they turned aside to him and entered his house. And he made them a feast and baked unleavened bread, and they ate. (Genesis 19:1-3)
Let us start by recalling how Lot ended up in Sodom. Lot is Abraham's nephew and for many years he lived with Abraham. However, their servants began quarreling over grazing land so Abraham and Lot decided to separatein order to keep the peace between them. Abraham gave Lot the choice of land and he chose the more fertile land that was near Sodom. At some point, it seems Lot must have moved into the city itself rather than living in the wilderness.
Later, Sodom was attacked by other nations and he and his family were taken captive. Abraham gathered an army and rescued Lot and his family. However, rather than deciding that would be a good time to find a new home, Lot returned to Sodom.
This brings us to the passage today. 
Finish Article HERE 
I have been searching for articles with research on the early Corinthian Church. The background of the paganism that the Corinthians had been involved with is very enlightening. It helps explain Paul's instruction in 1 Corinthians.
Tongues and the Mystery Religions of Corinth
by H. Wayne House
Of all the controversial subjects discussed in Christian circles,
probably few have received more attention than the subject
of glossolalia. Though the material written on this subject is
enormous, much confusion pervades the issue. Since the Corinthian
assembly gave undue preeminence to "speaking in
tongues," it is only to be expected that a person seeking to understand
the Corinthian phenomenon should desire to know the
reason for this stress. This article seeks to demonstrate that
some of the Corinthian Christians brought aspects of their
pagan background into their worship and theology. These false
perspectives and practices were characteristic of the contemporary
religious setting in Corinth from which they had been converted.
This article also seeks to show that the Apostle Paul, in
order to rid the church at Corinth of these ideas, used various
means of argumentation to combat these practices, even using
some of their terminology for the purpose of argument.
Statement of the Problem
It is not a new thought that pagan forces were hard at work
in the church at Corinth, but their identity and to what degree
they influenced that congregation, is a matter of debate. Scholars
of the History of Religions school earlier in this century
believed that Christians, including those at Corinth, were
affected by the Hellenistic mystery religions.1
On the other hand Tongues and the Mystery Religions of Corinth 135
Schmithals and others have posited Gnostic influence in the
church at Corinth.2
Religious ecstasy, particularly glossolalia, is found in the
mystery religions or the religion of Apollo, rather than in Gnosticism
as Bultmann and others have argued. Some of the characteristics
of Gnosticism were already present in the generad religious
attitudes in the first century A.D.; but since Gnosticism
was a later Christian heresy,3 it would be anachronistic to see
Gnosticism in Corinth. Whatever the cause, the church in this
hub of pagan perversity was in grave trouble; the church
abounded in nonbiblical and immoral practices.
Finish entire article HERE 
Conclusion:
Corinth was experience-oriented and self-oriented. Mystery
religions and other pagan cults were in great abundance, from
which cults many of the members at the Corinthian church
received their initial religious instruction. After being converted
they had failed to free themselves from pagan attitudes and they
confused the true work of the Spirit of God with the former
pneumatic and ecstatic experiences of the pagan religions, espe-
cially the Dionysian mystery or the religion of Apollo. By careful
and delicate argumentation Paul sought to help these believers
recognize their errors and operate all the χαρίσματα (gifts of the
Spirit) not just the πνευματικά (tongues). Also he desired that
they perform the χαρίσματα for the edification of the body of
Christ, not self.
Another interesting link
http://www.piney.com/TonguesIndex.html
I continue to study and warn about The New Apostolic Reformation. It is infiltrating Christianity. I was shocked to read an EBook written by Susan Rowan of Bible Study Fellowship called "The Gospel Changes Everything"  that was filled with 7 Mountain Mandate terminology. (Chapter 6)
https://s3-us-west-1.amazonaws.com/bsfinternational/The-Gospel-Changes-Everything-2.pdf
Please read  the following by C.H. Fisher  from TRUTHKEEPERS 
Historically, Israel has long been hated for what she is, was, and will become. That ages-old satanic spirit of hatred is surfacing again, fomenting anti-Semitism via Replacement Theology (Supercessionism). It is not only evident via Replacement Theology in liturgical dominations, but has seeped deeply into Evangelicalism. It is alarming because Replacement Theology (RT) has historically been the single most powerful provocateur of anti-Semitism.
RT posits the claim that the New Testament covenant replaces the Abrahamic covenant, and that the Church has replaced Israel as God's chosen people.[1]Thus, the Church is now "Israel" in the plan, purpose, and promises of God. The promises that God made to Israel are spiritualized and every mention of Israel in the New Testament after Pentecost refers to the Church.[2] Further, RT included beliefs based primarily on the notion that the Abrahamic Covenant no longer applies that promises Israel eternal ownership of land in Canaan (Genesis 17:7-8). Thus, because the Covenant no longer applies, Israel is just as any other nation and her only hope is in the Church.[3]
I could write about all of those manifestations of anti-Semitism, but there are numerous very well written books exposing those errors. In my research I found an anti-Semitic threat to Israel that is greater than all the others combined. In the last couple of decades a different type of anti-Semitism has manifested. It is anti-Semitism that is not easily discerned or detected, but glides silently along in a rapidly growing Movement. Obscured in the folds of Dominion Theology, this new type of anti-Semitism is thriving in the most heretical faction of Christianity, the New Apostolic Reformation (NAR).
The NAR's potential to do harm to Israel is far greater than the threat of anti-Semitism from alleged Jewish deicide, the anti-Semitism of the Arab nations, and anti-Semitism that stems from Replacement Theology.
Finish article HERE 
A good article by Rick Becker from
You probably have friends and family caught up in New Apostolic Reformation churches (Bethel, Hillsong etc) and you have found it extremely difficult to persuade them they are being deceived.  You may have been accused of having a critical spirit, of being divisive, judgemental, or of being a heresy hunter when warning them of the false doctrines in this movement.  Why is it so difficult for those caught up in the New Apostolic Reformation, word of faith and prosperity gospel movements (NAR & CO) to break free?
These movements have characteristics similar to cults, making it almost equally difficult to come out from their grip and deception. There are reasons why it is so difficult for people to escape from these movements and churches that teach false doctrine. Firstly, we will look at some secondary reasons, and then note the two primary reasons why people struggle to break free from this deception.
1  A new priesthood has been established within the NAR & CO.  When the likes of Patricia King, Kris Vallotton or Bill Johnson claim to have a revelation for the body of Christ, a new strategy etc, who are you to question when God does not speak to you on such an intimate basis?  Like any cult leader, they claim to have special knowledge, immediately placing them on a level that is admired by their followers.  Leaders claim to have taken trips to heaven, talked with angels, received new downloads and impartations from an open heaven.  Their so called ability to receive new revelation has elevated them above their followers, in clear contradiction of 1 John 2:27: "But the anointing that you received from him abides in you, and you have no need that anyone should teach you. But as his anointing teaches you about everything, and is true, and is no lie—just as it has taught you, abide in him."  There is no difference between the manipulative priests and Popes of the Roman Catholic Church and this new breed of apostles, prophets and pastors.  They interpret scripture on our behalf, and through eisegesis twist the scriptures to promote their false doctrines.  They are rarely challenged by their own followers, and point two reveals why.
2  Submission induced through an unhealthy fear keeps followers in their place.
Finish article HERE
Sage advice:
Don't listen to anyone whose teaching requires "spitting out" afterwards.
Don't listen to anyone that gets "downloads" (new revelations) directly from God.
Don't listen to anyone who gives lip service to the Bible but rarely actually reads it.
Don't listen to anyone whose ideas require "The Message Bible" for validation.
Don't listen to anyone who is getting rich from his or her "ministry."
Don't listen to anyone who twists God's Word or approves of those who do.
Don't listen to anyone who values the world's approval more than service to God.
Don't listen to anyone who talks more about themselves than the Lord Jesus Christ.
Don't listen to anyone who "casts a vision" that you're required to follow.
Don't listen to anyone who claims to have the ability to "speak things into existence."
Don't listen to anyone who claims to have discovered a "secret" from God.
Don't listen to anyone who preaches a whole sermon based on half of a (KJV) verse.
Don't listen to anyone who preaches a sermon based on his or her new book.
Don't listen to anyone who questions the Bible while pretending to value it.
Don't listen to anyone who values adoration from the audience above service to God.
Don't listen to anyone who refers to their own illegal activities as mere "mistakes."
Don't listen to anyone who preaches all Law and no Gospel.
Finally, don't listen to anyone who thinks this list is too harsh and narrow-minded! 

Read: Defusing Demonic Dirty Bombs by Steven Kozar: http://bit.ly/1KtXas2
An article from:
Anthony Wood on September 14, 2017
Calling today's world to God's timeless truth…
I've some friends who know the "signs and wonders" movement pretty well. We've seen the backstage planning of a "miracle" crusade, the selection of those to be healed, the bravado in the green rooms, the falsified twitter feeds, the manipulation of youthful naïveté, and even the post event cash-money exchanges behind hotel doors in some destitute third world nation… smoke and mirrors… all of it.
So, it poses the question, is this form of miracle-manipulation part of biblical history? Well, Acts 8 indicates it was:
When Simon saw how the Spirit was given through the apostles' laying their hands upon people he offered them money with the words, "Give me this power too, so that if I were to put my hands on anyone he could receive the Holy Spirit." But Peter said to him, "To hell with you and your money! How dare you think you could buy the gift of God! You can have no share or place in this ministry, for your heart is not honest before God. All you can do now is to repent of this wickedness of yours and pray earnestly to God that the evil intention of your heart may be forgiven. For I can see inside you, and I see a man bitter with jealousy and bound with his own sin! [Acts 8:18-23]
Once we realize miracle manipulation was part of biblical history a subsequent question asks if extra biblical revelation and miracle manipulation was part of church history? Again the answer is affirmative. Miracle manipulation has always been around. In fact, dating back to A.D. 156 one can research the assault on orthodox Christianity by a charlatan named Montanus. Montanus came from Asia Minor along with two "prophetesses" named Prisca and Maximilla. His sect of followers insisted that opposition to their versions of prophecy was blasphemy against the Holy Spirit and caused many churches to split. Sound familiar?
Finish HERE
---
History and Structure of Sozo
"SOZO" is a psycho-spiritual deliverance and inner healing methodology birthed out of Bethel Church in Redding, California. But though the Bethel Sozo website banner says, "[A] Ministry of Bethel Church," the FAQ section disclaims, "The Sozo staff are independent contractors and are not Bethel Church Staff." Apparently for legal reasons, no one wants to call this "counseling" or "therapy." Rather, they simply call it "healing prayer" (and yet, they strongly recommend a suggested donation for receiving "prayer" for which recipients ("Sozoees") must first sign a waiver.
For background, it is interesting to note that Bethel was once an Assemblies of God (AG) church, and Bill Johnson was an AG pastor; but he led his flock out of AG in 2006 to jump into the NAR/River Revival movement. Johnson is now a self-appointed "apostle," and his church is now a part of his own "Revival Alliance" network, co-founded with Che Ahn (Harvest Rock Church, Pasadena, CA) and John Arnott (Catch the Fire Toronto; formerly Toronto Airport Christian Fellowship; formerly Toronto Airport Vineyard Church).
Although Sozo got its start at Bethel, other Sozo groups have spun off, such as The Freedom Resource (TFR). Headed by author and executive director Andy Reese, TFR publishes its own manuals and presentations on how to use Sozo. According to TFR's website, no one individual "owns" or controls the copyright for Sozo concepts and "tools" used in the program: "This particular style or format for ministry has evolved (and continues to evolve) from roots in the Argentine revivals, the understanding and writings of various practitioners of inner healing and deliverance, and from the experience of several churches and individuals including Randy Clark's ministry and Bethel Church in Redding, California. It is changing and growing as we all learn, grow, and share experiences and tools with each other." [Note: TFR just announced brand differentiation from Bethel Sozo and will now practice under "Freedom Prayer."]
Apparently, then, the system is very adaptable, malleable, and open-ended. But one thing appears clear: Something else is needed in addition to God's Word and the Holy Spirit. As Reese acknowledges, Sozo has "evolved…and continues to evolve." From where? From God's Word? Are the Scriptures ever-changing? No, Sozo comes from "roots in the Argentine revivals…the writings of various practitioners…and from the experience of…individuals." Such a description can lead one only to the inescapable conclusion that these "evolving" techniques are adapted from man's own inventions, not from the inspired Word of God.
Bethel Sozo: Redefining "Salvation [1]"?
The Bethel Sozo website appears to redefine "salvation [1]" not as an accomplishment of Christ at a moment in time but as a process of perpetual deliverance (with the help of their tools, of course):
The SOZO ministry is a unique inner healing and deliverance ministry in which the main aim is to get to the root of those things hindering your personal connection with the Father, Son and Holy Spirit…. SOZO is the Greek word translated "saved, healed, delivered." Sozo contains the whole package of being made whole or well.
At the very least, this confuses salvation [1] (the purchase of God) with ongoing sanctification of the believer (which comes as we mature in the Lord and respond in obedience to His word). The Sozo tools, according to Bethel, become part and parcel of a believer's journey to complete the salvation [1] (sozo) process. This subtle shift in terminology raises a critical question: In what then, does Bethel church encourage believers and non-believers to put their faith and hope: Jesus Christ, or the Sozo experience?
The Freedom Resource website makes a telling correlation between itself and the addiction recovery group, Alcoholics Anonymous (AA). Although it refers only to the organizational structure, in fact its use of divination, the technique by which AA's co-founder Bill Wilson received its 12 Steps methodology, is the main technique of Sozo's "tools."
As explained by Dave Hunt in his article "God as You Conceive Him/Her/It to Be" (The Berean Call, July 1997), the principles of AA "came by direct inspiration from the demonic world and they open the door to the occult by introducing members to a false god" (www.thebereancall.org/node/5821). Like AA's 12 Steps, Sozo utilizes methodologies that are either not found in Scripture or condemned by God's Word.
Six Tools—Six Visions—Six Spirits?
According to the Bethel Sozo website, there are six tools (psychotherapeutic techniques) that are used by the SOZO team ("Sozoers"): • Father Ladder • Four Doors • Presenting Jesus • The Wall • Trigger Mechanisms (Advanced Tool) • Divine Editing (Advanced Tool).
By using these tools and following the Holy Spirit, wounds are healed, strongholds broken, truth revealed, and "doors" closed…. A Sozo session may last 2-3 hours and is conducted by two team members. The Sozo team will sit down with you and with the help of the Holy Spirit walk you through the process of freedom and wholeness…. Sozo is not a counseling session but a time of interacting with Father, Son and Holy Spirit for wholeness and pursuing of your destiny.
Sozo is indeed a "counseling session," nevertheless. Dawna DeSilva, founder of Sozo at Bethel, describes the program this way in the Sozo Basic DVD:
"Our mission statement is to provide gentle, yet powerful deliverance in a safe and honoring atmosphere in which the godhead is allowed to direct our means of ministering. You will understand that when we teach you the "father ladder," when we talk about the godhead. Most people [when we ask] 'who do you pray to?' God. Okay, that's a good place to start. But we're going to teach you to use the tool for the entire aspect of God. God the Father, God the Son, the Holy Spirit."
It sounds as though DeSilva has discovered "a new way" to pray—one that believers have somehow missed or forgotten that needs to be "restored." Jesus not only gave us a model for prayer in Mt 6:9-13, but there are many examples of prayer in Scripture, all directed to the Father, through the Son, and "interpreted" by the Holy Spirit (Rom:8:26
). Though many believers innocently interchange "Jesus" and "Father" in prayer, finding fault in that would be slicing things pretty thin, since Christ declared "I and my Father are one." Evidently, however, DeSilva suggests we should direct our prayers to three separate entities, depending upon the specific purpose or desired result. As we'll see, this can be a door for unholy spirits to enter, especially if one is put into a meditative state of mind.
"Climbing Up Another Way"?
Co-founder of Bethel Sozo, Teresa Liebscher, elaborates on one of the program's "tools":
[The Father Ladder] is an amazing tool. It's gonna get you some information, and to the wounds and lies really quick and easy. It's also a tool that can be used in any way, shape or form, including, once you get healed, it's gonna be a tool that you'll be able to access for the rest of your life. I'm going to explain that as we go along. I use it all the time, with myself, with my friends, and a lot of time with my family too. It's a great tool, you guys are gonna fall in love [with it.]"
So, what exactly is the Father Ladder? The Bethel Sozo website doesn't say. Even the available YouTube clips featuring Dawna and Teresa only entice, not explain. In order to find out, you have to attend a seminar, or purchase their DVD series. The Basic Sozo DVD course is $105, plus a $10 manual. The Advanced Sozo DVD course is $77, plus a $10 manual, which includes the "continuing treatment" course called "Shabar," sold separately for $45.
The Freedom Resource "Sozo Network" has authored its own set of guides and materials. The "ladder" is a computer flowchart method of interviewing clients that is designed to reveal what has been popularly described by both secular psychologists and Christian counselors as "the father wound" (although it may be a wound inflicted by someone else, or even yourself). In The Sozo User Manual, Andy Reese explains, "We are interacting with both the person [client] and God throughout the process. We begin by asking the person to picture Papa God, or by asking Papa to give the person a picture of Himself. We might say, 'What picture comes to mind when I say "Father God"? or 'Picture Papa God and describe Him to me.'" Curiously, Reese says that "We will use a Father picture to explain [the process] though a Mother or Sibling picture works the same way" (Italics added).
This is violation number one. (Actually, it is a "number two" violation of the Ten Commandments): "Thou shalt not make unto thee any graven image, or any likeness of any thing that is in heaven above…" (Ex 20:4). Many will protest that a graven (three-dimensional) image is not the same thing as an imagined picture. But is this not the first step an artist or sculptor starts with to carve or cast a graven image? "It's just a representation!" some would protest. "I'm not worshiping it!" Fine. But where in God's Word are we ever instructed to picture or visualize God or Jesus? Of course, when Jesus walked the earth, He affirmed His deity by declaring, "He that hath seen me hath seen the Father" (Jn:14:9
). Christ also declared, "I and my Father are one" (Jn:10:30
). However, we are also told that "no man hath seen God at any time" (Jn:1:18
, 1 Jn:4:12
).
Scripture instructs us not only to avoid making "graven images," but also to avoid creating "any likeness" of "any thing that is in heaven above." Unfortunately, the church has long succumbed to popular culture and mythology when it comes to depicting "angels," "Jesus," and "God" in all forms of art and media. But quite logically, any "representation" of Jesus or God today is patently false. Is He black? white? beige? Is He bearded? Long hair or short? Is He more like Santa Claus, or more like Gandhi?
As should be abundantly clear, it is absolutely preposterous (and pointless) to try and imagine God in our minds as a physical being. God's Word declares, "God is a Spirit: and they that worship him must worship him in spirit and in truth" (Jn:4:24
). Therefore, all attempts to picture or depict God are acts of the flesh at best ("which profits nothing") or open one up to demonic deception at worst—for God is a Spirit. It stands to reason, therefore, that any imagined image of God is, by definition, the very opposite of Truth.
The "Father Ladder" flowchart then prompts the Sozo counselor to ask, "Is your picture of God a good one, or a bad one?" If it is a good picture, the client is instructed to speak (audibly or silently) to the "image" of Papa God, and ask the dreamlike figure, "What do you think of me?" If the client has a negative picture of God, the facilitator is instructed to find the reason by using other "tools" in the Sozo method, such as the "Four Doors," "Presenting Jesus," or probing for the presence of demonic oppression or possession in the individual using "The Wall" tool or "Dealing With Demons."
Sozo: Presenting "Another Jesus"?
In the "Presenting Jesus" tool, the counselor asks the client to "Picture Jesus and ask for His help." Once again, any such imagined manifestation of Christ in the mind's eye can only be false. Jesus warned of false Christs and false prophets who would arise and show great signs and wonders, using all means possible to deceive the very elect: "Wherefore, if they shall say unto you, Behold, [Christ] is in the desert, go not forth: [or] behold, he is in the secret chambers; believe it not" (Mt 24:24, 26).
The Greek word for "secret chambers" is tamaon, which means "a secret room" or "inner chamber." Is not the mind such a place? The same word is used figuratively for praying "in your closet" (Mt 6:6), and again in Luke:12:3
. Obviously, we are not only to pray "in closets" because we are elsewhere instructed to "pray without ceasing." We certainly don't live and work in a closet; neither can we pray out loud all day long, in every situation. Clearly, the meaning is that even secret ("closeted") prayers, spoken from our innermost "chambers" of the heart and mind, are heard by our Father in heaven.
However, there is no "secret room" (or secret instruction) in God's Word for visualizing Christ as a means of accessing Him through prayer. In fact, quite the opposite: Scripture repeatedly warns of false Christs who will even appear as "an angel of light" (2 Cor:11:14
). Such demons have deceived countless individuals through the ages, many of whom have spawned some of the most widespread cults, based on doctrines of devils (1 Tm 4:1). Attempting to contact God or Jesus through our "mind's eye," therefore, is a form of divination and necromancy (attempting to communicate with spirits of the dead). These variations of witchcraft are expressly forbidden in Scripture.
Ironically, The Sozo User Manual by Andy Reese explains that if the client is unable to see "Jesus" (which could never be the real Jesus) there is a high likelihood of demonic blockage. In order to probe for the presence of a demon, the counselor is told how to gain access to the client's mind, in much the same way as a hypnotist. In the example given on page 40, the counselor asks the client to "go to the back seat of your conscience [10] right now—sort of like climbing into the back seat of your car, and we're going to see if there is something that is trying hard to block you from getting freedom [to visualize Christ], Okay?"
Considering just two of the six "tools" found in the Sozo program, it's clear that it is dangerously flawed. Furthermore, its methodology is indistinguishable from forms used by secular psychotherapists, which have their origin in the occult. Sozo is spiritualized Freudian psychoanalysis that includes psychic determinism and searching out the unconscious through techniques that include various forms of guided imagery. Anyone involved in Sozo needs to take to heart the admonition given twice in Proverbs:
"There is a way which seemeth right unto a man, but the end thereof are the ways of death" (Prv 14:12; 16:25).