You are currently browsing the category archive for the 'Church' category.
OUR PRESENT SUFFERINGS
By Rick Becker
Suffering – it's never pleasant, and we do our best to avoid all forms of it, but suffering is inescapable in this fallen world. The biblical view is that believers should expect sufferings, not simply because they live in this fallen world, but because God uses various forms of afflictions to discipline us, test our faith, and cause us to have an eternal perspective. As a result of false teaching, many have the view that all suffering is a sign of deficiency at our end of the equation. What should be seen as a privilege (suffering that God permits us to endure) is seen as a curse. Suffering that God permits his children to endure, is not harmful, but beneficial. "Before I was afflicted I went astray, but now I keep your word."
Psalm 119:67
Finish HERE 
Alice Bailey is known as one of the founders of the New Age Movement. She was a writer who lived between 1880 and 1949 and she is the person who is known for creating the term "New Age" in her books which mostly focus on the subject of theosophy.
Britannica describes theosophy as "an occult movement originating in the 19th century with roots that can be traced to ancient Gnosticism. The term theosophy is derived from the Greek theos ("god") and sophia ("wisdom"), is generally understood to mean "divine wisdom."… The international New Age movement … originated among independent theosophical groups"
Alice Bailey is known as one of the prophetesses of the New Age Movement. Her teachings and writings are viewed as foundational and authoritative within the New Age Movement. She described the majority of her work as having been telepathically dictated to her by a Master of Wisdom, or spirit entity identified as Djwal Khul.
Alice Bailey's writings are so revered and authoritative to such an extent that her New Age views and philosophies have a social, spiritual and political impact on politicians, various nations and also the United Nations. Alice Bailey also founded The Lucis Trust which was formerly known as Lucifer Publishing Company in 1922 and her organization has influence within the United Nations.
One of the main agendas of the New Age Movement is to become the dominant religion or lifestyle within the entire world. Therefore in order for New Age philosophies to become dominant, then all other religions especially Christianity must either be destroyed or become less of a spiritual influence within society and in the individual lives of people. It is from this desire to see the dominance of the New Age movement that Alice Bailey wrote a 10 Point Plan / Charter to destroy Christianity so that New Age philosophies may become the one world religion for the world
The main purpose of the 10 Point Charter / Strategy is to either destroy Christianity or to convert the nations to New Age philosophies.
The 10 Point Charter by Alice Bailey is as follows:
TAKE GOD AND PRAYER OUT OF THE EDUCATION SYSTEM
Finish HERE
By Elizabeth Prata
Sufficiency of scripture is an important topic for me as a woman, because so many of the books aimed at women loading the shelves at Christian bookstores, and so many women's ministries telling us we should be hearing from God or are touting some author's experience from having heard from God.
I listened to Phil Johnson and Justin Peters at the Truth Matters Conference last night. The topic this year is sufficiency of Scripture and by contrast, that we are not hearing personally from God in these days. If one is hearing from God outside of scripture it means the canon is not closed, and it means the scripture we have is not enough, or, isn't sufficient. But scripture itself declares that it is.
All Scripture is breathed out by God and profitable for teaching, for reproof, for correction, and for training in righteousness, (2 Timothy 3:16)
It is a daily grief to me to see so many women 'Bible teachers' casually telling auditoriums full of eager female listeners of their wonderful conversations with God. It hurts my heart to see the devotional "Jesus Calling" on friends' shelves with bookmarks in them. It makes me mourn to hear friends sigh and say they wish they could hear from God like ___________fill-in-the-blank teacher.
For example, the founder of the wildly popular IF:Gathering Jennie Allen heard a directive from allegedly God audibly telling her to equip this generation. Gee, even Paul didn't receive such an impressive mandate. He was told he must suffer for the name. (Acts 9:16).
In another example, the wildly popular HGTV mogul and lauded Christian celeb Joanna Gaines allegedly heard directly from God specific promises of coming fame and success in her chosen career.
Sarah Young of Jesus Calling regularly hears whispers and voices from the other side, so much so she filled a book with His exact words, allegedly. Or two. Or three. If she is hearing from Jesus and writing His words down in quotes, she is writing scripture. Do you believe Jesus Calling is scripture?
Queen of the audible silent whispers in her ears and voices on heart Beth Moore hears from God in such casual terms so frequently you wonder if He has taken up residence in her living room.
Ladies, God is not speaking personally now, to anyone on earth. He is in heaven, interceding, preparing a place for us, and sustaining the universe by the power of His word. (Romans 8:34, John 14:3, Colossians 1:17). Making such a claim strikes directly at the sufficiency of scripture. We have Jesus, the second person of the trinity, and the Spirit, the third person of the trinity, speaking to us through the written word and illuminating it to our minds and conscience. If that is not enough for you, please ask yourselves why.
Meanwhile, here is the short blog essay by Jeremiah Johnson and Justin Peter's short response to the title question:
Finish HERE 
I grew up attending a protestant covenant church and accepted the Lord as my Savior as a young girl. I had a strong biblical background.  I began to backslide as a teenager and so I wandered for over 30 years. One day I came back to the Lord by His drawing. I was so convicted of my sin that I wept in repentance. I became hungry for the Word of God. I joined BSF Bible Study when invited to attend. I hungered and thirsted for righteousness. Something I did not experience as a young believer.
I was immersed in the Word and loving every minute of it. But something started happening the year 2000. I began to receive open visions. I saw the Lord's pierced hands. Gigantic numbers once appeared in the sky as I was driving. Once I felt my body shake hard and I saw the letters EArThQuaKe jumbled in my mind's eye.
Then I began to get messages. Oh how I thought the Lord was using me. I told my mother who thought I was being extremely blessed. I began to take the advice from the voice that I was hearing. I told only a few people but one was impressed with how close I was to God and asked if I had a "Word" for him. Not being familiar with Pentecostal theology I had not heard of this. So I asked God for a "Word" for this person. Indeed, I was given specific information regarding this person and shared it with him. It was an extremely joyful experience. However it only deepened my delusion.
The messages I received were varied. Some sounded like scripture. Some were odd dreams. I dreamed about evil hanging over the city of Kansas City and the IHOP. (That one was true). Satan mixes truth and lies. I had strange manifestations at night. I would hear sounds like zippers, a soft puppy bark, or zinging noises. One time in the middle of the night I heard a mystical and hauntingly  beautiful chanting.
I once had two open visions of water flowing down the hallway in my home. A week later a water hose slipped from the connection and flooded the house. The demonic world can see circumstances around you and make you think you are prophetic. This list of experiences could go on and on.
Since I was a Christian and was "hearing" a voice, I thought surely I was hearing from God. I did not even question my experience. Satan is a tricky and deceptive being. He will use the best devices at his disposal to pull you away from God.
One message I received was an upcoming judgment of a city with a time frame of two weeks. It was specific. Kansas City. Tornado. Two weeks. Alarmed I started to look for others who were receiving similar information.
Oh my! What I found was a whole world of prophetic people. I came across something called the The Elijah List. I poured over their predictions and visions. I was hearing some of the same things others were. I read them all. I did notice that some of the older posts had predicted future events that did not happen. One was a tsunami for the West Coast reaching up into the Willamette valley. That date had passed. I wondered about that.
But something happened…or didn't happen I should say. The prediction I was given didn't come true. It was a failed prophecy. I also read that these predictions are not always right that the prophet can be off, but still be a prophet. This is a standard teaching in the hyper-charismatic world.  Someone said to me that perhaps my prayers had diverted the disaster. I wasn't buying it. Something was wrong. I started praying for the truth…constantly.
Research took up most of time at this point. I was learning about all of the false doctrine entering the church. I was shocked. Contemplative prayer, LatterRain, yoga in the church, prosperity teachings, and the prophetic ministries. Mind boggling. While I was trying to find out why I was receiving these false messages, I was learning discernment. I also learned that I already had discernment because of the doubts in my mind. Some of the discernment sites I found were of immense help. Let Us Reason, Discernment in the Church, Herescope. These are still on my blogroll today. I read my first book on discernment, "The Seduction of Christianity" by Dave Hunt.
One day I opened my Bible to Deuteronomy 18. I read in verse 22 where it says, "if the thing does not come about or come true, that is the thing which the Lord has not spoken…" This sent me to the floor. I was devastated. What I had heard was NOT from God. I knew then that I had been listening to the enemy. It is hard to describe the deflation of pride that happens when the Lord reveals HIS truth. He opened my eyes and the scales started to fall off.
I asked the Lord to take away any gifts that I had that were not from Him. Truly I did not want anything that was not of God. The messages and the visions stopped.
Three to fours years before this started, menopause had hit me and my doctor prescribed Celexa, an anti-depressant because I had become rather weepy. I didn't think much of it… because it seemed to help. Then I started having colon problems. Another doctor prescribed a pill that seemed to take the pain away. This worked too.
I didn't know it at the time but the second pill was also an anti-depressant. I was on two powerful psychotropic drugs and I was seeing things and hearing voices. These drugs pierce a protective veil in the mind and are mind-altering. I had opened up my mind with drugs. Another factor is that these drugs affect the pituitary gland. This can also open up a person spiritually and this is dangerous. I didn't know it at the time, and I surely did not want this to happen…But it did.
We hear about young people on anti-depressant drugs and the demonic voices tell them to sin or to harm themselves or others. That method wouldn't be effective on me or many other Christians, so the voices instead pretend to be God or the Holy Spirit. Satan masquerades as an angel of light. 2 Corinthians 11:14
I want to add that while the drugs were the catalyst for my deception the same problems can happen by being open to false teachings, eastern-style meditation, and receiving impartations from occultism.
A friend alerted  and informed me of the influences I was under with the drugs. I had an answer. I went on a tapering program to get off the drugs and now I am totally free of them.
But here is the deal. I was joyful at the thought that I was being used by God. I felt "special". What rises in a person is thinking that you have special spiritual information not available to others. This is a form of Gnosticism. Special knowledge. Now I can see that this caused spiritual pride. What a lesson. I had only discussed my situation with a handful of people but I had to confess to those I given a "word" to.
I was yet to receive another blow to my pride. One night I opened to 1 Samuel and read 15:23. "Rebellion is like the sin of divination." I had been in rebellion to God by loving the false messages. It was sin. Later the Lord instructed me on the next step of my undeceiving.
Because I had been reading my Bible every day for six years, I was able to find the truth. Prayer was a staple I needed to get through this situation. But I can see how beguiling the prophetic movement is and how much it actually harmed me and others spiritually. What if I had decided to try to post my "revelations", lies from Satan, on one of the prophetic sites? I would have mislead many people.
Unfortunately, my problems did not totally stop at this point. While the messages and visions stopped I still was suffering from some manifestations. Once while commenting on this blog  with a student of "A Course of Miracles" this young person said he was going to send me a benevolent spirit that night. A spirit did show up that night but it was anything but friendly. A cold bony hand gripped the back of my neck. I slipped to the floor and prayed it away in the name of Jesus.
It was an interesting experience. The deceived student thought the spirit he was communing with was good but as a born again believer it appeared to me in its true form as an evil spirit.  But again I began to wonder, why I was able to discern the spirit world? Is this also a form of divination? Deuteronomy 18 also lists mediums or spiritists under detestable practices. Would spirit contact in the manner I experienced be considered detestable? I decided yes. So I was still under the influence of some open door that I needed to close. But how? I didn't know yet.
I had a written personal journal of "messages", or "visions" that I had received over those three years. I was then led to Acts 19:19 which said that the people burned their magic books. This would be my next step. The very next morning I took my journal and burned it on the back porch on a pizza pan. That night I saw the angry red eyes of a demon. They turned away and left. Now I was also free from the manifestations that had lingered and I now knew who I had been communicating with. This demon could see I was still reading his messages to me.
This gave me much freedom from the confusion this situation had been causing. I need to warn the reader again…some of the personal visions I received, did actually happen, and I think this was to enforce the delusion. Satan can see our personal instances and the world we live in and can make us believe that we have received a personal revelation confirming circumstances surrounding us. However he cannot predict the future.   Some of the messages I received sounded very scriptural, but this is how Satan deceives, by mixing truth and lies together. Satan twisted scripture when he tempted Jesus, but Jesus resisted by using the Word…."It is Written" he replied. We need to resist temptation also, and we can use the Word of God and prayer as our strength and power to defend ourselves.
It was not that long ago I prayed…"Lord, why did I have to go through this? Why me?"
I knew immediately…I had been tested. Who was I going to turn to? The Lord and His Word in the Bible, or Satan and his false words outside scripture? I think of Peter who Satan wanted to sift.  Luke 22:31 Jesus would not allow Satan to destroy Peter but he did falter. Jesus prayed for Peter and Jesus knew he would return to Him.
"in the Christian life, we may falter, but we must never fail. If we have denied Jesus in some way, then we must return to Him immediately.  And, having returned, we must turn our focus towards helping others"  David Guzik
With all the false teachings that are abounding the one thing I fear most for the church at this time is the "anointing". Those who desire this "impartation" must be prayed for. I have heard the stories of how these so-called prophetic powers can be passed onto someone by the laying on of hands. My situation was only one way that a person can open themselves to deception. But there are many ways. There is the impartation, false anointings, drugs, alcohol, eastern meditation, repetition of words, hypnosis, visualization (very occult) , and the seduction of today's hypnotic music. It was not lost on me that the "prophetic" people were receiving the same type of messages I was without the aid of drugs. The church is being bombarded with all these deceptions and spiritual influences. Sadly the church is embracing many of these occult methods because these methods create an "experience" of feelings, like the "soaking" we hear so much about today. Instead of serving God in humililty we are being taught to soak in ecstasy.
Whenever I hear of the church participating in something that sounds like a "spiritual awakening," I cringe. New age techniques almost always accompany these gatherings.
The church is being tested right now!….Are you being refined or are you being mislead? Can you spot deception and avoid it or are your participating in it? Are you reading and studying the Bible for truth from God or are you following the wicked paths of man?
The deceptions today will pull you AWAY from Jesus Christ if you know Him. If you do not know Jesus Christ as Lord then you will have much difficulty finding the truth. Those who have compromised themselves by a false spirit cannot pray or have difficulty reading the Bible. Christians following this false spirit or desiring its power, have lost all desire for these two mainstays of the faith. If this is the case then you need to repent and turn back to the Jesus of the Bible.
Truth found in the Word of God has to be paramount today. Accept nothing else.
Please show patience and mercy to those caught up in these deceptions. Pray for them. Some truly want to serve the Lord and walk with Him. But the evil one knows who to go after. Those who want the truth will eventually listen to it. It may be a process for them.  Others are not sheep and need salvation first. Some who come out of deception seem to recover quite quickly. Others suffer for years learning or relearning Biblical truth.  The Lord works in His ways to draw His sheep back to Him. Not one will be lost.
This article has been updated from a post from 2008.
Kim
*****************
*Special note to those in Bethel/IHOP/SOZO type organizations.
Having been misguided by thinking that I had found some special knowledge I fell into deception easily. How foolish we can be thinking that we cannot be deceived. The Bible teaches that there will many false teachers in the end times. There were many at the times when the Bible was being written. Think of how many false teachers we have now.
If you are in an experience based religious organization, please test the spirits to see if they are from God. There is no new teaching under the sun. We cannot feel the Holy Spirit.
If you desire to walk in power, then you will want to be filled with Holy Spirit to demonstrate what a Christian looks like. One who hates their sin. One who has died to self and gives glory to God. One who seeks to find truth in the Written Word. One who prays not merely for what we can get but how we can show others we need a Savior from our sin. The Gospel is that Jesus died because we cannot save ourselves and we need a mediator who shed His blood. There is no forgiveness without the shedding of blood. Jesus took the wrath of the Father which is leveled at us. This is called propitiation. He drank from the cup of wrath so we will not have to experience God's wrath. He rose from the dead to demonstrate His power and glory and to who He is. He is the only way to eternal life. We must place our faith in Him knowing that we may not receive our rewards in this lifetime. The heroes of the faith in Hebrews 11 demonstrate this.
Once we understand this basic tenet of the Christian faith and WALK, then we will be begin to live for Him. We slowly become sanctified as we grow in the Lord. He must increase and we must decrease.
Blessings to all who love the Lord and want to serve Him. Do it HIS way and not man's.
Mythbuster: "Slain in the Spirit"
by Costi Hinn
It had been over three hours since the service started, and I was really starting to feel God's presence in the building. As I stood next to my friend, the music was deep and intense. The lighting made everything feel so intimate, and a slight fog danced through the air. The lead singer's voice was so beautiful – Jesus Culture's music is so anointed. The voices all around me sang in unison, and I felt myself slipping into a deep, rhythmic trance as I swayed to the song. The pastor had been continuously telling us to expect an encounter with God and that God was going to touch us all in some special way. Could this be the solution to my problems in life? I'd been through so much heart-ache and insecurity. I was tired of being told that God's word and prayer was enough. Maybe this was the real deal – maybe this was the encounter I needed. Just then, the pastor interrupted the singing and shouted, "Jesus is here! The anointing is yours! If you want a fresh touch from God get down here to the front of the stage!" I looked at my friend quickly and said, "Are you coming?! This is it!" He shrugged nervously and stayed put. I think he was skeptical of this sort of thing – he's a Baptist. Oh well, I thought – his loss. Bodies poured out into the aisles as people just like me hurried desperately down to the stage. As I got closer to the front I felt adrenaline pump through my veins and soon found a spot just a few feet away from the pastor. Looking up at him I felt like God was telling him who to lay hands on. His eyes scanned the sea of young people below his platform. Then, my moment came. He told one of his assistants, "Get that girl right there! The power of God is all over her!" I felt so special that he picked me it caused me to sob uncontrollably. I was pulled up on the platform and it felt like I had made it to the holy of holies. My hands were shaking from the nerves, my breaths were short but heavy, and I sensed the catchers getting into place. Then he shouted, "FIRE!!! on you…" The emotion of the moment was too much for me to take as I felt something take a hold of my body. I abandoned all rationale and was powerfully forced to the ground. My body began to convulse and contort while I was laying on the stage; sounds poured out of my mouth I'd never made before. I could hear and feel other bodies beginning to fall around me and on me. Some people were laughing hysterically, others touched me and groaned deeply, and some were screaming while crawling on all fours. I have heard some Christians say this sort of experience was demonic, while others say it's just hypnosis. To be honest, I haven't seen it in the Bible and don't really know what it is…but I really feel like it's the Holy Spirit…
The virtual tour you've just read through is taking place all over the world every single week in tens of thousands of charismatic churches, healing crusades, youth groups, kid's camps, Third Wave revivals, and N.A.R. conferences. Many conservative Christians are scared to death of their children ever going to one of these services but when asked what the issue really is, most cannot explain it but to say, "It's unbiblical" or "not God."
We need a better answer than that.
So what exactly does someone mean when they say, "I got slain in the spirit!"? This phrase describes what many believe to be a touch from God that sends them falling to the ground – literally. Those who ardently defend this practice claim that it's God's manifest presence in a service that causes people to fall over. According to them, God's power is usually "imparted" to people by a pastor who lays his hands on them, blows his breath on them, waves his hand, waves his jacket, or shouts a phrase like, "Fire!" or "Touch!" These gestures cause people to go flying in all directions. Sometimes it even occurs when a certain song is sung by the worship band, or because people are overcome with emotion during a portion of the service. Often times those being slain in the spirit will manifest on the ground by making animal sounds, crawling, slithering, shaking, convulsing, weeping, laughing, and experiencing trance-like euphoria. Some say they feel electricity when the pastor touches them, others feel warmth, while others are not able to stand under their own strength for hours afterwards. All of this is believed to be the work of the Holy Spirit as He refreshes and renews spiritually empty and broken people. With over 500 million charismatics, and 1.5 billion Hindus (Kundalini Awakening)  practicing slaying people in the spirit, it is no exaggeration to state that at least 2/7 of the entire world has beliefs tied to falling or shaking under the power of some sort of spirit. This is not fringe behavior. This is now mainstream spiritualism and considered highly normative – it's everywhere.
But does the Bible have any evidence to prove normative activity by the Holy Spirit that causes people to shake, slither, laugh, bark, crawl, or convulse in the church? When God interacts with people in the Bible, does He electrocute them into a seemingly drunken state where speech is slurred and the body uncontrolled?
Finish Article HERE
BSSM Evangelism – Activating The Senses & Strange Spirits.
By  Rick Becker    15 November 2018
The Bethel School of Supernatural Ministry relies on subjective and unbiblical practices to "evangelize" the lost.  Sadly, it's a case of the blind leading the blind.  One of the resources from the BSSM is a list of "activations" for evangelism. The fact that this resource even exists and that the "activations" are believed and practiced by thousands, is an indictment on the state of churches in the New Apostolic Reformation. When "evangelism" is based on assumptions, imaginations, and doctrines of demons, it has ceased to be evangelical. When supernatural gifts can be taught, they are no longer supernatural. In this article, we examine the BSSM "activations."
If you believe what the scriptures teach, then you will know that the BSSM "evangelism activations" should be rejected outright as pure heresy.
Introduction to the seven activations taught by the BSSM School Planting Team:
BSSM: "BEFORE YOU START – Teach your students what to be aware of before they interact with people. Have them assess how are they feeling physically, emotionally, and spiritually before entering a room full of people. When they are aware of how they are feeling before interacting with people, they can be aware of when they feel the Holy Spirit moving."
At the outset, the focus is already on self, and the subjective world of feelings.Christianity by nature is faith based, not feeling based. The Holy Spirit dwells in all believers regardless of how we feel. Can you think of a passage of scripture that instructs us to be aware of how we feel, in order to feel the Holy Spirit moving?
The task of any evangelist is to preach the gospel, regardless of how they are feeling. The power lies not in us or our ability to feel the Holy Spirit moving, but in the gospel – "For I am not ashamed of the gospel, for it is the power of God for salvation to everyone who believes, to the Jew first and also to the Greek." Romans 1:16
BSSM: "Loving people well is the number one priority when participating in evangelism or outreaches. Remember, it's not about keeping score and seeing who can
release the most healings. People will remember how you made them feel long after they remember what you did for them. Teach them what real success looks like. While someone being healed or miracles happening are great outcomes, others feeling the love of the Father through your students is real success."
Once again, feelings are a determining factor in Bethel's estimation. Evangelism is about spreading the gospel, not making people feel good about themselves. When an unbeliever is confronted with truth in the form of the law and the gospel, they should first of all feel the anguish of being separated from God due to their sins. There is no "good news" unless we acknowledge the bad.  A successful evangelistic outreach should be measured by salvations, not healings or feelings. When I say "salvations," I mean people who have been born again, not people who have been enticed to recite the sinners prayer or "begin a relationship" with Jesus. A great example of evangelism, is Peter's first sermon on the day of Pentecost:
"Men of Israel, hear these words: Jesus of Nazareth, a man attested to you by God with mighty works and wonders and signs that God did through him in your midst, as you yourselves know— this Jesus,delivered up according to the definite plan and foreknowledge of God, you crucified and killed by the hands of lawless men."
Acts 2:22-23
Accusing the crowd of being complicit in the death of Christ is about as far as one could get from a seeker friendly approach to evangelism. Peter was not interested in catering to the felt needs of the crowd, but in proclaiming the truth. What's interesting about this passage is that some who had witnessed the miracles of Christ, still wanted him crucified. There goes Bill Johnson's theory that signs and wonders are essential in evangelism. Jesus knew that miracles could capture minds, but not hearts: " Now when he was in Jerusalem at the Passover Feast, many believed in his name when they saw the signs that he was doing. But Jesus on his part did not entrust himself to them, because he knew all people" John 2:23-24
Peter continues: 
Finish article HERE
"Eat the meat and spit out the bones" is a common refrain in NAR. Typically, it means that if you hear a teacher give a questionable teaching — something that you don't understand or that seems off somehow —  ignore that particular teaching. But don't stop listening to his other teachings.
Bill Johnson, one of the movement's most influential "apostles," delivered an entire sermon promoting this idea. It's titled "Don't Eat the Bones." In context, Johnson is speaking about men, including the "prophet" William Branham and the "healing evangelist" Todd Bentley, who claimed to operate in miraculous power and led major revivals. Yet they fell into heresy or sinful lifestyles. Critics of NAR have argued that the heretical teachings and immoral lifestyles of these men — and of other influential NAR prophets, such as Bob Jones and Paul Cain — raise the question of whether these individuals actually may have been false prophets. Their unsavory behavior challenges the validity of the revivals led by them — or so the critics say.
But Johnson argues that it's a mistake to write off these "prophets" and the "moves of God" they pioneered, or their other teachings, simply because of their failures. He prays that Christians will be able to discern how God sometimes works through "unusual tools," including individuals with lifestyles of secret, hidden sin. He states:
You can't tell me you're hungry and have me give you a chicken and say, 'I'm not gonna eat it because there's bones in it.' Learn to eat meat and throw out the bones. (00:30:25)
So what's wrong with this popular refrain? I can think of at least two problems.
Finish article HERE  from Spirit of Error
Here is a link to another article that I posted from Herescope on the same subject.
https://kimolsen.net/2008/08/19/chew-the-meat-spit-out-the-bones/
This article is from Berean Research. I have been contacted by many who suffer the consequences of spiritual adultery by the use of regression, divination, or contact of dark spirits. Please read.
Berean Research
"Guard Yourselves in Steadfast Truth!"
Victims of Bill Johnson's SOZO Ministry speak out
Many churches are bringing a practice called SOZO into their ministry, at the peril of damaging the sheep and possibly shipwrecking their faith. SOZO Prayer is a technique based on psychology and used by so-called "inner healing ministries" sweeping churches today.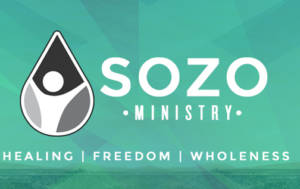 This psycho-spiritual deliverance and inner healing methodology is designed to exorcise demons from Christians. Not that a Christian can be possessed by demons, but that is one of many apostate teachings from the New Apostolic Reformation, or NAR. (See, What your church needs to know about NAR.)

This technique came out of Bethel Church, invented by NAR apostle Bill Johnson himself. The Bethel SOZO website says SOZO will heal your broken connection with the Father, Son and Holy Spirit, so that you can walk in the destiny to which you have been called and reach your potential.

During SOZO sessions, counselees receive help opening their minds to be filled with the Holy Spirit. They may be told that they have a spirit of Jezebel, or a Squid spirit, or some other creature or demon living inside of them.  Once the demons are excorcised, their spirit-filled minds are now healed, and their broken connection to God is restored.

Furthermore, SOZO counselors are taught to guide their clients (called "Sozoees"), through the "Five Doors" and "Father Ladder" concepts. The Five Doors through which demonic lies enter our brains are: Hatred, Sexual Sin, Occult (which SOZO actually is), Thievery and Fear. (More about these doors and ladders in the article, "Has SOZO given me evil spirits?")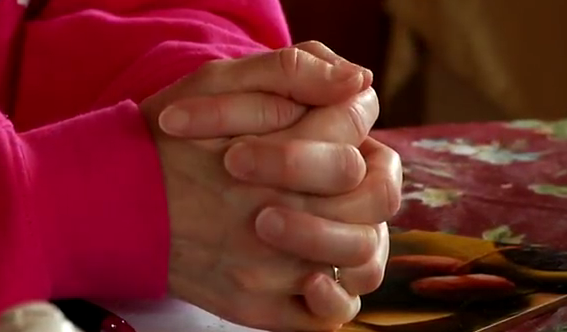 In my series of 50+ articles titled, Leaving the NAR Church, many of the testimonies included tales of SOZO happening in their churches. If you've experienced SOZO, I encourage you to share your story in the comments section or email it to me for a future anonymous article series to Bereanresearch@gmail.com.
Here is an eye-opening article from 2012 titled, Victims of Johnson's Sozo Ministry Speak Out, and am sharing a part of it here for more information:
My daughter attended a Sozo session at Bethel eight years ago. While in that session she experienced a so called "Recovered Memory" that I had molested her from the age of three to thirteen. That was the end of our relationship and almost the end of my life. Her mother and siblings know and have testified that it is completely false, but the damage is done. None of us in our family will ever be the same.

When I found out about this I tried to contact Bill Johnson for help. Apparently, being falsely accused of a crime that can carry a life sentence (and that resulting from one of Bethels' ministries) is not quite enough to get his attention. I could not get past the "counseling center". When I related what had happened to them they expressed how sorry they were at my experience and actually tried to get me to set up a counseling session. Yes, a counseling session. I declined that invitation.
Please finish HERE 
When I first got saved and joined a small Bible church that was not part of a denomination my friends were concerned that I had joined a cult. The church was small (50 or so attendees), we met in a school hall, the pastor was a foreigner (any American teaching just smelled suspicious), and we had a lengthy membership process, part of which required baptism because my "mainstream" Catholic christening didn't count. It also included signing a document that said I understood the practice of church discipline, resulting in excommunication for violating Scripture.
In retrospect, I can sympathize with their concerns. My beliefs and behavior altered, and albeit for the better, it still seemed radical. I attended three Bible studies a week, two services on a Sunday, and listened to countless hours of John MacArthur tapes. I started dating a girl in the church who had refused to date me while I was Catholic. I can see what this looked like. At one point the pressing concerns of a close friend of mine caused me to pause and consider: had I joined a cult?
I asked a friend in another church how I could know if I was in a cult. I have been asked the same question by others, and I've had Christian parents enquire how they can know if the church their college-aged child has got involved in is a cult or not.
First, let me say that the mere fact that you are asking the question is a good sign. Even if someone in my own (Baptist) church asked me if we were a cult I would not be offended but encouraged. It signals that the person is thinking critically about their faith, rather than accepting it based on an authority figure spoon feeding (or worse: force feeding) it to them. I would also recommend to the enquirer that they not accept my answer as final either, but that they read widely and research other sources to check what I say.
Also, bear in mind that cultic patterns occur on a spectrum. The more characteristics your church exhibits, the more concerned you should be. And just because a group is missing one or two of these traits does not mean it is a safe spiritual place.
Your church might not be a cult, while still exhibiting cultic behavior, that you should address with the leadership.
So here is the short answer, in 500 words…
5 Characteristics of Cultish Groups:
Read the Characteristics HERE 
I have been searching for articles with research on the early Corinthian Church. The background of the paganism that the Corinthians had been involved with is very enlightening. It helps explain Paul's instruction in 1 Corinthians.
Tongues and the Mystery Religions of Corinth
by H. Wayne House
Of all the controversial subjects discussed in Christian circles,
probably few have received more attention than the subject
of glossolalia. Though the material written on this subject is
enormous, much confusion pervades the issue. Since the Corinthian
assembly gave undue preeminence to "speaking in
tongues," it is only to be expected that a person seeking to understand
the Corinthian phenomenon should desire to know the
reason for this stress. This article seeks to demonstrate that
some of the Corinthian Christians brought aspects of their
pagan background into their worship and theology. These false
perspectives and practices were characteristic of the contemporary
religious setting in Corinth from which they had been converted.
This article also seeks to show that the Apostle Paul, in
order to rid the church at Corinth of these ideas, used various
means of argumentation to combat these practices, even using
some of their terminology for the purpose of argument.
Statement of the Problem
It is not a new thought that pagan forces were hard at work
in the church at Corinth, but their identity and to what degree
they influenced that congregation, is a matter of debate. Scholars
of the History of Religions school earlier in this century
believed that Christians, including those at Corinth, were
affected by the Hellenistic mystery religions.1
On the other hand Tongues and the Mystery Religions of Corinth 135
Schmithals and others have posited Gnostic influence in the
church at Corinth.2
Religious ecstasy, particularly glossolalia, is found in the
mystery religions or the religion of Apollo, rather than in Gnosticism
as Bultmann and others have argued. Some of the characteristics
of Gnosticism were already present in the generad religious
attitudes in the first century A.D.; but since Gnosticism
was a later Christian heresy,3 it would be anachronistic to see
Gnosticism in Corinth. Whatever the cause, the church in this
hub of pagan perversity was in grave trouble; the church
abounded in nonbiblical and immoral practices.
Finish entire article HERE 
Conclusion:
Corinth was experience-oriented and self-oriented. Mystery
religions and other pagan cults were in great abundance, from
which cults many of the members at the Corinthian church
received their initial religious instruction. After being converted
they had failed to free themselves from pagan attitudes and they
confused the true work of the Spirit of God with the former
pneumatic and ecstatic experiences of the pagan religions, espe-
cially the Dionysian mystery or the religion of Apollo. By careful
and delicate argumentation Paul sought to help these believers
recognize their errors and operate all the χαρίσματα (gifts of the
Spirit) not just the πνευματικά (tongues). Also he desired that
they perform the χαρίσματα for the edification of the body of
Christ, not self.
Another interesting link
http://www.piney.com/TonguesIndex.html