You are currently browsing the category archive for the 'Church' category.
I grew up attending a protestant covenant church and accepted the Lord as my Savior as a young girl. I had a strong biblical background.  I began to backslide as a teenager and so I wandered for over 30 years. One day I came back to the Lord by His drawing. I was so convicted of my sin that I wept in repentance. I became hungry for the Word of God. I joined BSF Bible Study when invited to attend. I hungered and thirsted for righteousness. Something I did not experience as a young believer.
I was immersed in the Word and loving every minute of it. But something started happening the year 2000. I began to receive open visions. I saw the Lord's pierced hands. Gigantic numbers once appeared in the sky as I was driving. Once I felt my body shake hard and I saw the letters EArThQuaKe jumbled in my mind's eye.
Then I began to get messages. Oh how I thought the Lord was using me. I told my mother who thought I was being extremely blessed. I began to take the advice from the voice that I was hearing. I told only a few people but one was impressed with how close I was to God and asked if I had a "Word" for him. Not being familiar with Pentecostal theology I had not heard of this. So I asked God for a "Word" for this person. Indeed, I was given specific information regarding this person and shared it with him. It was an extremely joyful experience. However it only deepened my delusion.
The messages I received were varied. Some sounded like scripture. Some were odd dreams. I dreamed about evil hanging over the city of Kansas City and the IHOP. (That one was true). Satan mixes truth and lies. I had strange manifestations at night. I would hear sounds like zippers, a soft puppy bark, or zinging noises. One time in the middle of the night I heard a mystical and hauntingly  beautiful chanting.
I once had two open visions of water flowing down the hallway in my home. A week later a water hose slipped from the connection and flooded the house. The demonic world can see circumstances around you and make you think you are prophetic. This list of experiences could go on and on.
Since I was a Christian and was "hearing" a voice, I thought surely I was hearing from God. I did not even question my experience. Satan is a tricky and deceptive being. He will use the best devices at his disposal to pull you away from God.
One message I received was an upcoming judgment of a city with a time frame of two weeks. It was specific. Kansas City. Tornado. Two weeks. Alarmed I started to look for others who were receiving similar information.
Oh my! What I found was a whole world of prophetic people. I came across something called the The Elijah List. I poured over their predictions and visions. I was hearing some of the same things others were. I read them all. I did notice that some of the older posts had predicted future events that did not happen. One was a tsunami for the West Coast reaching up into the Willamette valley. That date had passed. I wondered about that.
But something happened…or didn't happen I should say. The prediction I was given didn't come true. It was a failed prophecy. I also read that these predictions are not always right that the prophet can be off, but still be a prophet. This is a standard teaching in the hyper-charismatic world.  Someone said to me that perhaps my prayers had diverted the disaster. I wasn't buying it. Something was wrong. I started praying for the truth…constantly.
Research took up most of time at this point. I was learning about all of the false doctrine entering the church. I was shocked. Contemplative prayer, LatterRain, yoga in the church, prosperity teachings, and the prophetic ministries. Mind boggling. While I was trying to find out why I was receiving these false messages, I was learning discernment. I also learned that I already had discernment because of the doubts in my mind. Some of the discernment sites I found were of immense help. Let Us Reason, Discernment in the Church, Herescope. These are still on my blogroll today. I read my first book on discernment, "The Seduction of Christianity" by Dave Hunt.
One day I opened my Bible to Deuteronomy 18. I read in verse 22 where it says, "if the thing does not come about or come true, that is the thing which the Lord has not spoken…" This sent me to the floor. I was devastated. What I had heard was NOT from God. I knew then that I had been listening to the enemy. It is hard to describe the deflation of pride that happens when the Lord reveals HIS truth. He opened my eyes and the scales started to fall off.
I asked the Lord to take away any gifts that I had that were not from Him. Truly I did not want anything that was not of God. The messages and the visions stopped.
Three to fours years before this started, menopause had hit me and my doctor prescribed Celexa, an anti-depressant because I had become rather weepy. I didn't think much of it… because it seemed to help. Then I started having colon problems. Another doctor prescribed a pill that seemed to take the pain away. This worked too.
I didn't know it at the time but the second pill was also an anti-depressant. I was on two powerful psychotropic drugs and I was seeing things and hearing voices. These drugs pierce a protective veil in the mind and are mind-altering. I had opened up my mind with drugs. Another factor is that these drugs affect the pituitary gland. This can also open up a person spiritually and this is dangerous. I didn't know it at the time, and I surely did not want this to happen…But it did.
We hear about young people on anti-depressant drugs and the demonic voices tell them to sin or to harm themselves or others. That method wouldn't be effective on me or many other Christians, so the voices instead pretend to be God or the Holy Spirit. Satan masquerades as an angel of light. 2 Corinthians 11:14
I want to add that while the drugs were the catalyst for my deception the same problems can happen by being open to false teachings, eastern-style meditation, and receiving impartations from occultism.
A friend alerted  and informed me of the influences I was under with the drugs. I had an answer. I went on a tapering program to get off the drugs and now I am totally free of them.
But here is the deal. I was joyful at the thought that I was being used by God. I felt "special". What rises in a person is thinking that you have special spiritual information not available to others. This is a form of Gnosticism. Special knowledge. Now I can see that this caused spiritual pride. What a lesson. I had only discussed my situation with a handful of people but I had to confess to those I given a "word" to.
I was yet to receive another blow to my pride. One night I opened to 1 Samuel and read 15:23. "Rebellion is like the sin of divination." I had been in rebellion to God by loving the false messages. It was sin. Later the Lord instructed me on the next step of my undeceiving.
Because I had been reading my Bible every day for six years, I was able to find the truth. Prayer was a staple I needed to get through this situation. But I can see how beguiling the prophetic movement is and how much it actually harmed me and others spiritually. What if I had decided to try to post my "revelations", lies from Satan, on one of the prophetic sites? I would have mislead many people.
Unfortunately, my problems did not totally stop at this point. While the messages and visions stopped I still was suffering from some manifestations. Once while commenting on this blog  with a student of "A Course of Miracles" this young person said he was going to send me a benevolent spirit that night. A spirit did show up that night but it was anything but friendly. A cold bony hand gripped the back of my neck. I slipped to the floor and prayed it away in the name of Jesus.
It was an interesting experience. The deceived student thought the spirit he was communing with was good but as a born again believer it appeared to me in its true form as an evil spirit.  But again I began to wonder, why I was able to discern the spirit world? Is this also a form of divination? Deuteronomy 18 also lists mediums or spiritists under detestable practices. Would spirit contact in the manner I experienced be considered detestable? I decided yes. So I was still under the influence of some open door that I needed to close. But how? I didn't know yet.
I had a written personal journal of "messages", or "visions" that I had received over those three years. I was then led to Acts 19:19 which said that the people burned their magic books. This would be my next step. The very next morning I took my journal and burned it on the back porch on a pizza pan. That night I saw the angry red eyes of a demon. They turned away and left. Now I was also free from the manifestations that had lingered and I now knew who I had been communicating with. This demon could see I was still reading his messages to me.
This gave me much freedom from the confusion this situation had been causing. I need to warn the reader again…some of the personal visions I received, did actually happen, and I think this was to enforce the delusion. Satan can see our personal instances and the world we live in and can make us believe that we have received a personal revelation confirming circumstances surrounding us.  Some of the messages I received sounded very scriptural, but this is how Satan deceives, by mixing truth and lies together. Satan twisted scripture when he tempted Jesus, but Jesus resisted by using the Word…."It is Written" he replied. We need to resist temptation also, and we can use the Word of God and prayer as our strength and power to defend ourselves.
It was not that long ago I prayed…"Lord, why did I have to go through this? Why me?"
I knew immediately…I had been tested. Who was I going to turn to? The Lord and His Word in the Bible, or Satan and his false words outside scripture? I think of Peter who Satan wanted to sift.  Luke 22:31 Jesus would not allow Satan to destroy Peter but he did falter. Jesus prayed for Peter and Jesus knew he would return to Him.
"in the Christian life, we may falter, but we must never fail. If we have denied Jesus in some way, then we must return to Him immediately.  And, having returned, we must turn our focus towards helping others"  David Guzik
With all the false teachings that are abounding the one thing I fear most for the church at this time is the "anointing". Those who desire this "impartation" must be prayed for. I have heard the stories of how these so-called prophetic powers can be passed onto someone by the laying on of hands. My situation was only one way that a person can open themselves to deception. But there are many ways. There is the impartation, false anointings, drugs, alcohol, eastern meditation, repetition of words, hypnosis, visualization (very occult) , and the seduction of today's hypnotic music. The church is being bombarded with all these deceptions and spiritual influences. Sadly the church is embracing many of these occult methods because these methods create an "experience" of feelings, like the "soaking" we hear so much about today. Instead of serving God in humililty we are being taught to soak in ecstasy.
Whenever I hear of the church participating in something that sounds like a "spiritual awakening," I cringe. New age techniques almost always accompany these gatherings.
The church is being tested right now!….Are you being refined or are you being mislead? Can you spot deception and avoid it or are your participating in it? Are you reading and studying the Bible for truth from God or are you following the wicked paths of man?
The deceptions today will pull you AWAY from Jesus Christ if you know Him. If you do not know Jesus Christ as Lord then you will have much difficulty finding the truth. Those who have compromised themselves by a false spirit cannot pray or have difficulty reading the Bible. Christians following this false spirit or desiring its power, have lost all desire for these two mainstays of the faith. If this is the case then you need to repent and turn back to the Jesus of the Bible.
Truth found in the Word of God has to be paramount today. Accept nothing else.
Please show patience and mercy to those caught up in these deceptions. Pray for them. Some truly want to serve the Lord and walk with Him. But the evil one knows who to go after. Those who want the truth will eventually listen to it. It may be a process for them.  Others are not sheep and need salvation first. Some who come out of deception seem to recover quite quickly. Others suffer for years learning or relearning Biblical truth.  The Lord works in His ways to draw His sheep back to Him. Not one will be lost.
This article has been updated from a post from 2008.
Kim
*****************
*Special note to those in Bethel/IHOP/SOZO type organizations.
Having been misguided by thinking that I had found some special knowledge I fell into deception easily. How foolish we can be thinking that we cannot be deceived. The Bible teaches that there will many false teachers in the end times. There were many at the times when the Bible was being written. Think of how many false teachers we have now.
If you are in an experience based religious organization, please test the spirits to see if they are from God. There is no new teaching under the sun. We cannot feel the Holy Spirit.
If you desire to walk in power, then you will want to be filled with Holy Spirit to demonstrate what a Christian looks like. One who hates their sin. One who has died to self and gives glory to God. One who seeks to find truth in the Written Word. One who prays not merely for what we can get but how we can show others we need a Savior from our sin. The Gospel is that Jesus died because we cannot save ourselves and we need a mediator who shed His blood. There is no forgiveness without the shedding of blood. Jesus took the wrath of the Father which is leveled at us. This is called propitiation. He drank from the cup of wrath so we will not have to experience God's wrath. He rose from the dead to demonstrate His power and glory and to who He is. He is the only way to eternal life. We must place our faith in Him knowing that we may not receive our rewards in this lifetime. The heroes of the faith in Hebrews 11 demonstrate this.
Once we understand this basic tenet of the Christian faith and WALK, then we will be begin to live for Him. We slowly become sanctified as we grow in the Lord. He must increase and we must decrease.
Blessings to all who love the Lord and want to serve Him. Do it HIS way and not man's.
Mythbuster: "Slain in the Spirit"
by Costi Hinn
It had been over three hours since the service started, and I was really starting to feel God's presence in the building. As I stood next to my friend, the music was deep and intense. The lighting made everything feel so intimate, and a slight fog danced through the air. The lead singer's voice was so beautiful – Jesus Culture's music is so anointed. The voices all around me sang in unison, and I felt myself slipping into a deep, rhythmic trance as I swayed to the song. The pastor had been continuously telling us to expect an encounter with God and that God was going to touch us all in some special way. Could this be the solution to my problems in life? I'd been through so much heart-ache and insecurity. I was tired of being told that God's word and prayer was enough. Maybe this was the real deal – maybe this was the encounter I needed. Just then, the pastor interrupted the singing and shouted, "Jesus is here! The anointing is yours! If you want a fresh touch from God get down here to the front of the stage!" I looked at my friend quickly and said, "Are you coming?! This is it!" He shrugged nervously and stayed put. I think he was skeptical of this sort of thing – he's a Baptist. Oh well, I thought – his loss. Bodies poured out into the aisles as people just like me hurried desperately down to the stage. As I got closer to the front I felt adrenaline pump through my veins and soon found a spot just a few feet away from the pastor. Looking up at him I felt like God was telling him who to lay hands on. His eyes scanned the sea of young people below his platform. Then, my moment came. He told one of his assistants, "Get that girl right there! The power of God is all over her!" I felt so special that he picked me it caused me to sob uncontrollably. I was pulled up on the platform and it felt like I had made it to the holy of holies. My hands were shaking from the nerves, my breaths were short but heavy, and I sensed the catchers getting into place. Then he shouted, "FIRE!!! on you…" The emotion of the moment was too much for me to take as I felt something take a hold of my body. I abandoned all rationale and was powerfully forced to the ground. My body began to convulse and contort while I was laying on the stage; sounds poured out of my mouth I'd never made before. I could hear and feel other bodies beginning to fall around me and on me. Some people were laughing hysterically, others touched me and groaned deeply, and some were screaming while crawling on all fours. I have heard some Christians say this sort of experience was demonic, while others say it's just hypnosis. To be honest, I haven't seen it in the Bible and don't really know what it is…but I really feel like it's the Holy Spirit…
The virtual tour you've just read through is taking place all over the world every single week in tens of thousands of charismatic churches, healing crusades, youth groups, kid's camps, Third Wave revivals, and N.A.R. conferences. Many conservative Christians are scared to death of their children ever going to one of these services but when asked what the issue really is, most cannot explain it but to say, "It's unbiblical" or "not God."
We need a better answer than that.
So what exactly does someone mean when they say, "I got slain in the spirit!"? This phrase describes what many believe to be a touch from God that sends them falling to the ground – literally. Those who ardently defend this practice claim that it's God's manifest presence in a service that causes people to fall over. According to them, God's power is usually "imparted" to people by a pastor who lays his hands on them, blows his breath on them, waves his hand, waves his jacket, or shouts a phrase like, "Fire!" or "Touch!" These gestures cause people to go flying in all directions. Sometimes it even occurs when a certain song is sung by the worship band, or because people are overcome with emotion during a portion of the service. Often times those being slain in the spirit will manifest on the ground by making animal sounds, crawling, slithering, shaking, convulsing, weeping, laughing, and experiencing trance-like euphoria. Some say they feel electricity when the pastor touches them, others feel warmth, while others are not able to stand under their own strength for hours afterwards. All of this is believed to be the work of the Holy Spirit as He refreshes and renews spiritually empty and broken people. With over 500 million charismatics, and 1.5 billion Hindus (Kundalini Awakening)  practicing slaying people in the spirit, it is no exaggeration to state that at least 2/7 of the entire world has beliefs tied to falling or shaking under the power of some sort of spirit. This is not fringe behavior. This is now mainstream spiritualism and considered highly normative – it's everywhere.
But does the Bible have any evidence to prove normative activity by the Holy Spirit that causes people to shake, slither, laugh, bark, crawl, or convulse in the church? When God interacts with people in the Bible, does He electrocute them into a seemingly drunken state where speech is slurred and the body uncontrolled?
Finish Article HERE
BSSM Evangelism – Activating The Senses & Strange Spirits.
By  Rick Becker    15 November 2018
The Bethel School of Supernatural Ministry relies on subjective and unbiblical practices to "evangelize" the lost.  Sadly, it's a case of the blind leading the blind.  One of the resources from the BSSM is a list of "activations" for evangelism. The fact that this resource even exists and that the "activations" are believed and practiced by thousands, is an indictment on the state of churches in the New Apostolic Reformation. When "evangelism" is based on assumptions, imaginations, and doctrines of demons, it has ceased to be evangelical. When supernatural gifts can be taught, they are no longer supernatural. In this article, we examine the BSSM "activations."
If you believe what the scriptures teach, then you will know that the BSSM "evangelism activations" should be rejected outright as pure heresy.
Introduction to the seven activations taught by the BSSM School Planting Team:
BSSM: "BEFORE YOU START – Teach your students what to be aware of before they interact with people. Have them assess how are they feeling physically, emotionally, and spiritually before entering a room full of people. When they are aware of how they are feeling before interacting with people, they can be aware of when they feel the Holy Spirit moving."
At the outset, the focus is already on self, and the subjective world of feelings.Christianity by nature is faith based, not feeling based. The Holy Spirit dwells in all believers regardless of how we feel. Can you think of a passage of scripture that instructs us to be aware of how we feel, in order to feel the Holy Spirit moving?
The task of any evangelist is to preach the gospel, regardless of how they are feeling. The power lies not in us or our ability to feel the Holy Spirit moving, but in the gospel – "For I am not ashamed of the gospel, for it is the power of God for salvation to everyone who believes, to the Jew first and also to the Greek." Romans 1:16
BSSM: "Loving people well is the number one priority when participating in evangelism or outreaches. Remember, it's not about keeping score and seeing who can
release the most healings. People will remember how you made them feel long after they remember what you did for them. Teach them what real success looks like. While someone being healed or miracles happening are great outcomes, others feeling the love of the Father through your students is real success."
Once again, feelings are a determining factor in Bethel's estimation. Evangelism is about spreading the gospel, not making people feel good about themselves. When an unbeliever is confronted with truth in the form of the law and the gospel, they should first of all feel the anguish of being separated from God due to their sins. There is no "good news" unless we acknowledge the bad.  A successful evangelistic outreach should be measured by salvations, not healings or feelings. When I say "salvations," I mean people who have been born again, not people who have been enticed to recite the sinners prayer or "begin a relationship" with Jesus. A great example of evangelism, is Peter's first sermon on the day of Pentecost:
"Men of Israel, hear these words: Jesus of Nazareth, a man attested to you by God with mighty works and wonders and signs that God did through him in your midst, as you yourselves know— this Jesus,delivered up according to the definite plan and foreknowledge of God, you crucified and killed by the hands of lawless men."
Acts 2:22-23
Accusing the crowd of being complicit in the death of Christ is about as far as one could get from a seeker friendly approach to evangelism. Peter was not interested in catering to the felt needs of the crowd, but in proclaiming the truth. What's interesting about this passage is that some who had witnessed the miracles of Christ, still wanted him crucified. There goes Bill Johnson's theory that signs and wonders are essential in evangelism. Jesus knew that miracles could capture minds, but not hearts: " Now when he was in Jerusalem at the Passover Feast, many believed in his name when they saw the signs that he was doing. But Jesus on his part did not entrust himself to them, because he knew all people" John 2:23-24
Peter continues: 
Finish article HERE
"Eat the meat and spit out the bones" is a common refrain in NAR. Typically, it means that if you hear a teacher give a questionable teaching — something that you don't understand or that seems off somehow —  ignore that particular teaching. But don't stop listening to his other teachings.
Bill Johnson, one of the movement's most influential "apostles," delivered an entire sermon promoting this idea. It's titled "Don't Eat the Bones." In context, Johnson is speaking about men, including the "prophet" William Branham and the "healing evangelist" Todd Bentley, who claimed to operate in miraculous power and led major revivals. Yet they fell into heresy or sinful lifestyles. Critics of NAR have argued that the heretical teachings and immoral lifestyles of these men — and of other influential NAR prophets, such as Bob Jones and Paul Cain — raise the question of whether these individuals actually may have been false prophets. Their unsavory behavior challenges the validity of the revivals led by them — or so the critics say.
But Johnson argues that it's a mistake to write off these "prophets" and the "moves of God" they pioneered, or their other teachings, simply because of their failures. He prays that Christians will be able to discern how God sometimes works through "unusual tools," including individuals with lifestyles of secret, hidden sin. He states:
You can't tell me you're hungry and have me give you a chicken and say, 'I'm not gonna eat it because there's bones in it.' Learn to eat meat and throw out the bones. (00:30:25)
So what's wrong with this popular refrain? I can think of at least two problems.
Finish article HERE  from Spirit of Error
Here is a link to another article that I posted from Herescope on the same subject.
https://kimolsen.net/2008/08/19/chew-the-meat-spit-out-the-bones/
This article is from Berean Research. I have been contacted by many who suffer the consequences of spiritual adultery by the use of regression, divination, or contact of dark spirits. Please read.
Berean Research
"Guard Yourselves in Steadfast Truth!"
Victims of Bill Johnson's SOZO Ministry speak out
Many churches are bringing a practice called SOZO into their ministry, at the peril of damaging the sheep and possibly shipwrecking their faith. SOZO Prayer is a technique based on psychology and used by so-called "inner healing ministries" sweeping churches today.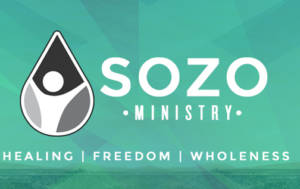 This psycho-spiritual deliverance and inner healing methodology is designed to exorcise demons from Christians. Not that a Christian can be possessed by demons, but that is one of many apostate teachings from the New Apostolic Reformation, or NAR. (See, What your church needs to know about NAR.)

This technique came out of Bethel Church, invented by NAR apostle Bill Johnson himself. The Bethel SOZO website says SOZO will heal your broken connection with the Father, Son and Holy Spirit, so that you can walk in the destiny to which you have been called and reach your potential.

During SOZO sessions, counselees receive help opening their minds to be filled with the Holy Spirit. They may be told that they have a spirit of Jezebel, or a Squid spirit, or some other creature or demon living inside of them.  Once the demons are excorcised, their spirit-filled minds are now healed, and their broken connection to God is restored.

Furthermore, SOZO counselors are taught to guide their clients (called "Sozoees"), through the "Five Doors" and "Father Ladder" concepts. The Five Doors through which demonic lies enter our brains are: Hatred, Sexual Sin, Occult (which SOZO actually is), Thievery and Fear. (More about these doors and ladders in the article, "Has SOZO given me evil spirits?")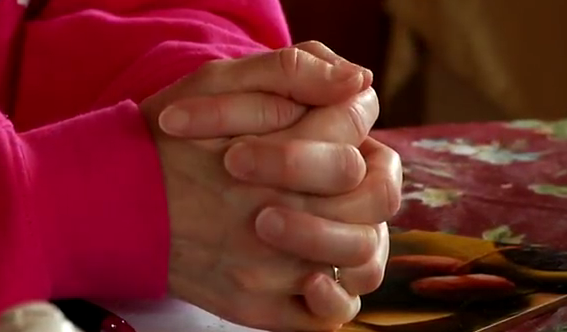 In my series of 50+ articles titled, Leaving the NAR Church, many of the testimonies included tales of SOZO happening in their churches. If you've experienced SOZO, I encourage you to share your story in the comments section or email it to me for a future anonymous article series to Bereanresearch@gmail.com.
Here is an eye-opening article from 2012 titled, Victims of Johnson's Sozo Ministry Speak Out, and am sharinga part of it here for more information:
My daughter attended a Sozo session at Bethel eight years ago. While in that session she experienced a so called "Recovered Memory" that I had molested her from the age of three to thirteen. That was the end of our relationship and almost the end of my life. Her mother and siblings know and have testified that it is completely false, but the damage is done. None of us in our family will ever be the same.

When I found out about this I tried to contact Bill Johnson for help. Apparently, being falsely accused of a crime that can carry a life sentence (and that resulting from one of Bethels' ministries) is not quite enough to get his attention. I could not get past the "counseling center". When I related what had happened to them they expressed how sorry they were at my experience and actually tried to get me to set up a counseling session. Yes, a counseling session. I declined that invitation.
Please finish HERE 
When I first got saved and joined a small Bible church that was not part of a denomination my friends were concerned that I had joined a cult. The church was small (50 or so attendees), we met in a school hall, the pastor was a foreigner (any American teaching just smelled suspicious), and we had a lengthy membership process, part of which required baptism because my "mainstream" Catholic christening didn't count. It also included signing a document that said I understood the practice of church discipline, resulting in excommunication for violating Scripture.
In retrospect, I can sympathize with their concerns. My beliefs and behavior altered, and albeit for the better, it still seemed radical. I attended three Bible studies a week, two services on a Sunday, and listened to countless hours of John MacArthur tapes. I started dating a girl in the church who had refused to date me while I was Catholic. I can see what this looked like. At one point the pressing concerns of a close friend of mine caused me to pause and consider: had I joined a cult?
I asked a friend in another church how I could know if I was in a cult. I have been asked the same question by others, and I've had Christian parents enquire how they can know if the church their college-aged child has got involved in is a cult or not.
First, let me say that the mere fact that you are asking the question is a good sign. Even if someone in my own (Baptist) church asked me if we were a cult I would not be offended but encouraged. It signals that the person is thinking critically about their faith, rather than accepting it based on an authority figure spoon feeding (or worse: force feeding) it to them. I would also recommend to the enquirer that they not accept my answer as final either, but that they read widely and research other sources to check what I say.
Also, bear in mind that cultic patterns occur on a spectrum. The more characteristics your church exhibits, the more concerned you should be. And just because a group is missing one or two of these traits does not mean it is a safe spiritual place.
Your church might not be a cult, while still exhibiting cultic behavior, that you should address with the leadership.
So here is the short answer, in 500 words…
5 Characteristics of Cultish Groups:
Read the Characteristics HERE 
I have been searching for articles with research on the early Corinthian Church. The background of the paganism that the Corinthians had been involved with is very enlightening. It helps explain Paul's instruction in 1 Corinthians.
Tongues and the Mystery Religions of Corinth
by H. Wayne House
Of all the controversial subjects discussed in Christian circles,
probably few have received more attention than the subject
of glossolalia. Though the material written on this subject is
enormous, much confusion pervades the issue. Since the Corinthian
assembly gave undue preeminence to "speaking in
tongues," it is only to be expected that a person seeking to understand
the Corinthian phenomenon should desire to know the
reason for this stress. This article seeks to demonstrate that
some of the Corinthian Christians brought aspects of their
pagan background into their worship and theology. These false
perspectives and practices were characteristic of the contemporary
religious setting in Corinth from which they had been converted.
This article also seeks to show that the Apostle Paul, in
order to rid the church at Corinth of these ideas, used various
means of argumentation to combat these practices, even using
some of their terminology for the purpose of argument.
Statement of the Problem
It is not a new thought that pagan forces were hard at work
in the church at Corinth, but their identity and to what degree
they influenced that congregation, is a matter of debate. Scholars
of the History of Religions school earlier in this century
believed that Christians, including those at Corinth, were
affected by the Hellenistic mystery religions.1
On the other hand Tongues and the Mystery Religions of Corinth 135
Schmithals and others have posited Gnostic influence in the
church at Corinth.2
Religious ecstasy, particularly glossolalia, is found in the
mystery religions or the religion of Apollo, rather than in Gnosticism
as Bultmann and others have argued. Some of the characteristics
of Gnosticism were already present in the generad religious
attitudes in the first century A.D.; but since Gnosticism
was a later Christian heresy,3 it would be anachronistic to see
Gnosticism in Corinth. Whatever the cause, the church in this
hub of pagan perversity was in grave trouble; the church
abounded in nonbiblical and immoral practices.
Finish entire article HERE 
Conclusion:
Corinth was experience-oriented and self-oriented. Mystery
religions and other pagan cults were in great abundance, from
which cults many of the members at the Corinthian church
received their initial religious instruction. After being converted
they had failed to free themselves from pagan attitudes and they
confused the true work of the Spirit of God with the former
pneumatic and ecstatic experiences of the pagan religions, espe-
cially the Dionysian mystery or the religion of Apollo. By careful
and delicate argumentation Paul sought to help these believers
recognize their errors and operate all the χαρίσματα (gifts of the
Spirit) not just the πνευματικά (tongues). Also he desired that
they perform the χαρίσματα for the edification of the body of
Christ, not self.
Another interesting link
http://www.piney.com/TonguesIndex.html
Introduction from Got Questions.  Sinners in the Hands of an Angry God is a sermon that was preached by Jonathan Edwards on a few (likely three) occasions, but most famously on July 8, 1741, in Enfield, Connecticut. That day, God used Sinners in the Hands of an Angry God to produce powerful conviction and repentance among those who heard it, with many people coming to faith in Christ. It is the most famous sermon of the first Great Awakening and one of the most famous sermons in Christian history.
Sinners in the Hands of an Angry God uses Deuteronomy 32:35 as its starting point, particularly the clause "their foot shall slide in due time." The message of the sermon can be summarized: "It is only the mercy of God the keeps people from falling into hell, and God is free to withdraw that mercy at any moment." In Sinners in the Hands of an Angry God, Jonathan Edwards used vivid illustrations of hell and the perilousness of life in order to force people to consider the reality of their eternal destiny and to invoke a decision to receive Jesus Christ as Savior.
Sinners in the Hands of an Angry God is definitely a "hellfire and brimstone" sermon. Many question this method of evangelism. The idea of scaring a person into trusting in Christ is offensive to some. However, hell truly is a horrible place (Revelation 20:10-15). And many people do not understand the urgency of their need of salvation (2 Corinthians 6:2). There is a time and a place for a sermon such as Sinners in the Hands of an Angry God. It, and sermons like it, played a crucial role in the first Great Awakening.
The complete text of Sinners in the Hands of an Angry God can be found below:SINNERS IN THE HANDS OF AN ANGRY GOD
Their foot shall slide in due time. (Deuteronomy 32:35)
In this verse is threatened the vengeance of God on the wicked unbelieving Israelites, who were God's visible people, and who lived under the means of grace; but who, notwithstanding all God's wonderful works towards them, remained (as verse 28) void of counsel, having no understanding in them. Under all the cultivations of heaven, they brought forth bitter and poisonous fruit; as in the two verses next preceding the text. The expression I have chosen for my text, Their foot shall slide in due time, seems to imply the following doings, relating to the punishment and destruction to which these wicked Israelites were exposed.
1. That they were always exposed to destruction; as one that stands or walks in slippery places is always exposed to fall. This is implied in the manner of their destruction coming upon them, being represented by their foot sliding. The same is expressed, Psalm 73:18, "Surely thou didst set them in slippery places; thou casted them down into destruction."
2. It implies, that they were always exposed to sudden unexpected destruction. As he that walks in slippery places is every moment liable to fall, he cannot foresee one moment whether he shall stand or fall the next; and when he does fall, he falls at once without warning: Which is also expressed in Psalm 73:18-19, "Surely thou didst set them in slippery places; thou casted them down into destruction: How are they brought into desolation as in a moment!"
3. Another thing implied is, that they are liable to fall of themselves, without being thrown down by the hand of another; as he that stands or walks on slippery ground needs nothing but his own weight to throw him down.
4. That the reason why they are not fallen already, and do not fall now, is only that God's appointed time is not come. For it is said, that when that due time, or appointed time comes, their foot shall slide. Then they shall be left to fall, as they are inclined by their own weight. God will not hold them up in these slippery places any longer, but will let them go; and then at that very instant, they shall fall into destruction; as he that stands on such slippery declining ground, on the edge of a pit, he cannot stand alone, when he is let go he immediately falls and is lost.
The observation from the words that I would now insist upon is this. "There is nothing that keeps wicked men at any one moment out of hell, but the mere pleasure of God." By the mere pleasure of God, I mean his sovereign pleasure, his arbitrary will, restrained by no obligation, hindered by no manner of difficulty, any more than if nothing else but God's mere will had in the least degree, or in any respect whatsoever, any hand in the preservation of wicked men one moment. The truth of this observation may appear by the following considerations.
1. There is no want of power in God to cast wicked men into hell at any moment. Men's hands cannot be strong when God rises up. The strongest have no power to resist him, nor can any deliver out of his hands.—He is not only able to cast wicked men into hell, but he can most easily do it. Sometimes an earthly prince meets with a great deal of difficulty to subdue a rebel, who has found means to fortify himself, and has made himself strong by the numbers of his followers. But it is not so with God. There is no fortress that is any defense from the power of God. Though hand join in hand, and vast multitudes of God's enemies combine and associate themselves, they are easily broken in pieces. They are as great heaps of light chaff before the whirlwind; or large quantities of dry stubble before devouring flames. We find it easy to tread on and crush a worm that we see crawling on the earth; so it is easy for us to cut or singe a slender thread that any thing hangs by: thus easy is it for God, when he pleases, to cast his enemies down to hell. What are we, that we should think to stand before him, at whose rebuke the earth trembles, and before whom the rocks are thrown down?
2. They deserve to be cast into hell; so that divine justice never stands in the way, it makes no objection against God's using his power at any moment to destroy them. Yea, on the contrary, justice calls aloud for an infinite punishment of their sins. Divine justice says of the tree that brings forth such grapes of Sodom, "Cut it down, why cumbereth it the ground?" Luke 13:7, The sword of divine justice is every moment brandished over their heads, and it is nothing but the hand of arbitrary mercy, and God's mere will, that holds it back.
3. They are already under a sentence of condemnation to hell. They do not only justly deserve to be cast down thither, but the sentence of the law of God, that eternal and immutable rule of righteousness that God has fixed between him and mankind, is gone out against them, and stands against them; so that they are bound over already to hell. John 3:18, "He that believeth not is condemned already." So that every unconverted man properly belongs to hell; that is his place; from thence he is, John 8:23, "Ye are from beneath." And thither be is bound; it is the place that justice, and God's word, and the sentence of his unchangeable law assign to him.
4. They are now the objects of that very same anger and wrath of God, that is expressed in the torments of hell. And the reason why they do not go down to hell at each moment, is not because God, in whose power they are, is not then very angry with them; as he is with many miserable creatures now tormented in hell, who there feel and bear the fierceness of his wrath. Yea, God is a great deal more angry with great numbers that are now on earth: yea, doubtless, with many that are now in this congregation, who it may be are at ease, than he is with many of those who are now in the flames of hell.
So that it is not because God is unmindful of their wickedness, and does not resent it, that he does not let loose his hand and cut them off. God is not altogether such an one as themselves, though they may imagine him to be so. The wrath of God burns against them, their damnation does not slumber; the pit is prepared, the fire is made ready, the furnace is now hot, ready to receive them; the flames do now rage and glow. The glittering sword is whet, and held over them, and the pit hath opened its mouth under them.
5. The devil stands ready to fall upon them, and seize them as his own, at what moment God shall permit him. They belong to him; he has their souls in his possession, and under his dominion. The scripture represents them as his goods, Luke 6:12, The devils watch them; they are ever by them at their right hand; they stand waiting for them, like greedy hungry lions that see their prey, and expect to have it, but are for the present kept back. If God should withdraw his hand, by which they are restrained, they would in one moment fly upon their poor souls. The old serpent is gaping for them; hell opens its mouth wide to receive them; and if God should permit it, they would be hastily swallowed up and lost.
6. There are in the souls of wicked men those hellish principles reigning, that would presently kindle and flame out into hell fire, if it were not for God's restraints. There is laid in the very nature of carnal men, a foundation for the torments of hell. There are those corrupt principles, in reigning power in them, and in full possession of them, that are seeds of hell fire. These principles are active and powerful, exceeding violent in their nature, and if it were not for the restraining hand of God upon them, they would soon break out, they would flame out after the same manner as the same corruptions, the same enmity does in the hearts of damned souls, and would beget the same torments as they do in them. The souls of the wicked are in scripture compared to the troubled sea, Isaiah 57:20, For the present, God restrains their wickedness by his mighty power, as he does the raging waves of the troubled sea, saying, "Hitherto shalt thou come, but no further;" but if God should withdraw that restraining power, it would soon carry all before it. Sin is the ruin and misery of the soul; it is destructive in its nature; and if God should leave it without restraint, there would need nothing else to make the soul perfectly miserable. The corruption of the heart of man is immoderate and boundless in its fury; and while wicked men live here, it is like fire pent up by God's restraints, whereas if it were let loose, it would set on fire the course of nature; and as the heart is now a sink of sin, so if sin was not restrained, it would immediately turn the soul into a fiery oven, or a furnace of fire and brimstone.
7. It is no security to wicked men for one moment, that there are no visible means of death at hand. It is no security to a natural man, that he is now in health, and that he does not see which way he should now immediately go out of the world by any accident, and that there is no visible danger in any respect in his circumstances. The manifold and continual experience of the world in all ages, shows this is no evidence, that a man is not on the very brink of eternity, and that the next step will not be into another world. The unseen, unthought-of ways and means of persons going suddenly out of the world are innumerable and inconceivable. Unconverted men walk over the pit of hell on a rotten covering, and there are innumerable places in this covering so weak that they will not bear their weight, and these places are not seen. The arrows of death fly unseen at noon-day; the sharpest sight cannot discern them. God has so many different unsearchable ways of taking wicked men out of the world and sending them to hell, that there is nothing to make it appear, that God had need to be at the expense of a miracle, or go out of the ordinary course of his providence, to destroy any wicked man, at any moment. All the means that there are of sinners going out of the world, are so in God's hands, and so universally and absolutely subject to his power and determination, that it does not depend at all the less on the mere will of God, whether sinners shall at any moment go to hell, than if means were never made use of, or at all concerned in the case.
8. Natural men's prudence and care to preserve their own lives, or the care of others to preserve them, do not secure them a moment. To this, divine providence and universal experience do also bear testimony. There is this clear evidence that men's own wisdom is no security to them from death; that if it were otherwise we should see some difference between the wise and politic men of the world, and others, with regard to their liableness to early and unexpected death: but how is it in fact? Ecclesiastes 2:16, "How dieth the wise man? even as the fool."
9. All wicked men's pains and contrivance which they use to escape hell, while they continue to reject Christ, and so remain wicked men, do not secure them from hell one moment. Almost every natural man that hears of hell, flatters himself that he shall escape it; he depends upon himself for his own security; he flatters himself in what he has done, in what he is now doing, or what he intends to do. Every one lays out matters in his own mind how he shall avoid damnation, and flatters himself that he contrives well for himself, and that his schemes will not fail. They hear indeed that there are but few saved, and that the greater part of men that have died heretofore are gone to hell; but each one imagines that he lays out matters better for his own escape than others have done. He does not intend to come to that place of torment; he says within himself, that he intends to take effectual care, and to order matters so for himself as not to fail.
But the foolish children of men miserably delude themselves in their own schemes, and in confidence in their own strength and wisdom; they trust to nothing but a shadow. The greater part of those who heretofore have lived under the same means of grace, and are now dead, are undoubtedly gone to hell; and it was not because they were not as wise as those who are now alive: it was not because they did not lay out matters as well for themselves to secure their own escape. If we could speak with them, and inquire of them, one by one, whether they expected, when alive, and when they used to hear about hell ever to be the subjects of that misery: we doubtless, should hear one and another reply, "No, I never intended to come here: I had laid out matters otherwise in my mind; I thought I should contrive well for myself: I thought my scheme good. I intended to take effectual care; but it came upon me unexpected; I did not look for it at that time, and in that manner; it came as a thief: Death outwitted me: God's wrath was too quick for me. Oh, my cursed foolishness! I was flattering myself, and pleasing myself with vain dreams of what I would do hereafter; and when I was saying, Peace and safety, then suddenly destruction came upon me.
10. God has laid himself under no obligation, by any promise to keep any natural man out of hell one moment. God certainly has made no promises either of eternal life, or of any deliverance or preservation from eternal death, but what are contained in the covenant of grace, the promises that are given in Christ, in whom all the promises are yea and amen. But surely they have no interest in the promises of the covenant of grace who are not the children of the covenant, who do not believe in any of the promises, and have no interest in the Mediator of the covenant.
So that, whatever some have imagined and pretended about promises made to natural men's earnest seeking and knocking, it is plain and manifest, that whatever pains a natural man takes in religion, whatever prayers he makes, till he believes in Christ, God is under no manner of obligation to keep him a moment from eternal destruction.
So that, thus it is that natural men are held in the hand of God, over the pit of hell; they have deserved the fiery pit, and are already sentenced to it; and God is dreadfully provoked, his anger is as great towards them as to those that are actually suffering the executions of the fierceness of his wrath in hell, and they have done nothing in the least to appease or abate that anger, neither is God in the least bound by any promise to hold them up one moment; the devil is waiting for them, hell is gaping for them, the flames gather and flash about them, and would fain lay hold on them, and swallow them up; the fire pent up in their own hearts is struggling to break out: and they have no interest in any Mediator, there are no means within reach that can be any security to them. In short, they have no refuge, nothing to take hold of, all that preserves them every moment is the mere arbitrary will, and uncovenanted, unobliged forbearance of an incensed God.
APPLICATION
The use of this awful subject may be for awakening unconverted persons in this congregation. This that you have heard is the case of every one of you that are out of Christ.—That world of misery, that lake of burning brimstone, is extended abroad under you. There is the dreadful pit of the glowing flames of the wrath of God; there is hell's wide gaping mouth open; and you have nothing to stand upon, nor any thing to take hold of, there is nothing between you and hell but the air; it is only the power and mere pleasure of God that holds you up.
You probably are not sensible of this; you find you are kept out of hell, but do not see the hand of God in it; but look at other things, as the good state of your bodily constitution, your care of your own life, and the means you use for your own preservation. But indeed these things are nothing; if God should withdraw his band, they would avail no more to keep you from falling, than the thin air to hold up a person that is suspended in it.
Your wickedness makes you as it were heavy as lead, and to tend downwards with great weight and pressure towards hell; and if God should let you go, you would immediately sink and swiftly descend and plunge into the bottomless gulf, and your healthy constitution, and your own care and prudence, and best contrivance, and all your righteousness, would have no more influence to uphold you and keep you out of hell, than a spider's web would have to stop a falling rock. Were it not for the sovereign pleasure of God, the earth would not bear you one moment; for you are a burden to it; the creation groans with you; the creature is made subject to the bondage of your corruption, not willingly; the sun does not willingly shine upon you to give you light to serve sin and Satan; the earth does not willingly yield her increase to satisfy your lusts; nor is it willingly a stage for your wickedness to be acted upon; the air does not willingly serve you for breath to maintain the flame of life in your vitals, while you spend your life in the service of God's enemies. God's creatures are good, and were made for men to serve God with, and do not willingly subserve to any other purpose, and groan when they are abused to purposes so directly contrary to their nature and end. And the world would spew you out, were it not for the sovereign hand of him who hath subjected it in hope. There are black clouds of God's wrath now hanging directly over your heads, full of the dreadful storm, and big with thunder; and were it not for the restraining hand of God, it would immediately burst forth upon you. The sovereign pleasure of God, for the present, stays his rough wind; otherwise it would come with fury, and your destruction would come like a whirlwind, and you would be like the chaff of the summer threshing floor.
The wrath of God is like great waters that are dammed for the present; they increase more and more, and rise higher and higher, till an outlet is given; and the longer the stream is stopped, the more rapid and mighty is its course, when once it is let loose. It is true, that judgment against your evil works has not been executed hitherto; the floods of God's vengeance have been withheld; but your guilt in the mean time is constantly increasing, and you are every day treasuring up more wrath; the waters are constantly rising, and waxing more and more mighty; and there is nothing but the mere pleasure of God, that holds the waters back, that are unwilling to be stopped, and press hard to go forward. If God should only withdraw his hand from the flood-gate, it would immediately fly open, and the fiery floods of the fierceness and wrath of God, would rush forth with inconceivable fury, and would come upon you with omnipotent power; and if your strength were ten thousand times greater than it is, yea, ten thousand times greater than the strength of the stoutest, sturdiest devil in hell, it would be nothing to withstand or endure it.
The bow of God's wrath is bent, and the arrow made ready on the string, and justice bends the arrow at your heart, and strains the bow, and it is nothing but the mere pleasure of God, and that of an angry God, without any promise or obligation at all, that keeps the arrow one moment from being made drunk with your blood. Thus all you that never passed under a great change of heart,
by the mighty power of the Spirit of God upon your souls; all you that were never born again, and made new creatures, and raised from being dead in sin, to a state of new, and before altogether unexperienced light and life, are in the hands of an angry God. However you may have reformed your life in many things, and may have had religious affections, and may keep up a form of religion in your families and closets, and in the house of God, it is nothing but his mere pleasure that keeps you from being this moment swallowed up in everlasting destruction. However unconvinced you may now be of the truth of what you hear, by and by you will be fully convinced of it. Those that are gone from being in the like circumstances with you, see that it was so with them; for destruction came suddenly upon most of them; when they expected nothing of it, and while they were saying, Peace and safety: now they see, that those things on which they depended for peace and safety, were nothing but thin air and empty shadows.
The God that holds you over the pit of hell, much as one holds a spider, or some loathsome insect over the fire, abhors you, and is dreadfully provoked: his wrath towards you burns like fire; he looks upon you as worthy of nothing else, but to be cast into the fire; he is of purer eyes than to bear to have you in his sight; you are ten thousand times more abominable in his eyes, than the most hateful venomous serpent is in ours. You have offended him infinitely more than ever a stubborn rebel did his prince; and yet it is nothing but his hand that holds you from falling into the fire every moment. It is to be ascribed to nothing else, that you did not go to hell the last night; that you was suffered to awake again in this world, after you closed your eyes to sleep. And there is no other reason to be given, why you have not dropped into hell since you arose in the morning, but that God's hand has held you up. There is no other reason to be given why you have not gone to hell, since you have sat here in the house of God, provoking his pure eyes by your sinful wicked manner of attending his solemn worship. Yea, there is nothing else that is to be given as a reason why you do not this very moment drop down into hell.
O sinner! Consider the fearful danger you are in: it is a great furnace of wrath, a wide and bottomless pit, full of the fire of wrath, that you are held over in the hand of that God, whose wrath is provoked and incensed as much against you, as against many of the damned in hell. You hang by a slender thread, with the flames of divine wrath flashing about it, and ready every moment to singe it, and burn it asunder; and you have no interest in any Mediator, and nothing to lay hold of to save yourself, nothing to keep off the flames of wrath, nothing of your own, nothing that you ever have done, nothing that you can do, to induce God to spare you one moment. And consider here more particularly
1. Whose wrath it is: it is the wrath of the infinite God. If it were only the wrath of man, though it were of the most potent prince, it would be comparatively little to be regarded. The wrath of kings is very much dreaded, especially of absolute monarchs, who have the possessions and lives of their subjects wholly in their power, to be disposed of at their mere will. Proverbs 20:2, "The fear of a king is as the roaring of a lion: Whoso provoketh him to anger, sinneth against his own soul." The subject that very much enrages an arbitrary prince, is liable to suffer the most extreme torments that human art can invent, or human power can inflict. But the greatest earthly potentates in their greatest majesty and strength, and when clothed in their greatest terrors, are but feeble, despicable worms of the dust, in comparison of the great and almighty Creator and King of heaven and earth. It is but little that they can do, when most enraged, and when they have exerted the utmost of their fury. All the kings of the earth, before God, are as grasshoppers; they are nothing, and less than nothing: both their love and their hatred is to be despised. The wrath of the great King of kings, is as much more terrible than theirs, as his majesty is greater. Luke 12:4-5, "And I say unto you, my friends, Be not afraid of them that kill the body, and after that, have no more that they can do. But I will forewarn you whom you shall fear: fear him, which after he hath killed, hath power to cast into hell: yea, I say unto you, Fear him."
2. It is the fierceness of his wrath that you are exposed to. We often read of the fury of God; as in Isaiah 59:18, "According to their deeds, accordingly he will repay fury to his adversaries." So Isaiah 66:15. "For behold, the Lord will come with fire, and with his chariots like a whirlwind, to render his anger with fury, and his rebuke with flames of fire." And in many other places. So, Revelation 24:15, we read of "the wine press of the fierceness and wrath of Almighty God." The words are exceeding terrible. If it had only been said, "the wrath of God," the words would have implied that which is infinitely dreadful: but it is "the fierceness and wrath of God." The fury of God! the fierceness of Jehovah! Oh, how dreadful must that be! Who can utter or conceive what such expressions carry in them! But it is also "the fierceness and wrath of Almighty God." As though there would be a very great manifestation of his almighty power in what the fierceness of his wrath should inflict, as though omnipotence should be as it were enraged, and exerted, as men are wont to exert their strength in the fierceness of their wrath. Oh! then, what will be the consequence! What will become of the poor worms that shall suffer it! Whose hands can be strong? And whose heart can endure? To what a dreadful, inexpressible, inconceivable depth of misery must the poor creature be sunk who shall be the subject of this!
Consider this, you that are here present, that yet remain in an unregenerate state. That God will execute the fierceness of his anger, implies, that he will inflict wrath without any pity. When God beholds the ineffable extremity of your case, and sees your torment to be so vastly disproportioned to your strength, and sees how your poor soul is crushed, and sinks down, as it were, into an infinite gloom; he will have no compassion upon you, he will not forbear the executions of his wrath, or in the least lighten his hand; there shall be no moderation or mercy, nor will God then at all stay his rough wind; he will have no regard to your welfare, nor be at all careful lest you should suffer too much in any other sense, than only that you shall not suffer beyond what strict justice requires. Nothing shall be withheld, because it is so hard for you to bear. Ezekiel 8:18, "Therefore will I also deal in fury: mine eye shall not spare, neither will I have pity; and though they cry in mine ears with a loud voice, yet I will not hear them." Now God stands ready to pity you; this is a day of mercy; you may cry now with some encouragement of obtaining mercy. But when once the day of mercy is past, your most lamentable and dolorous cries and shrieks will be in vain; you will be wholly lost and thrown away of God, as to any regard to your welfare. God will have no other use to put you to, but to suffer misery; you shall be continued in being to no other end; for you will be a vessel of wrath fitted to destruction; and there will be no other use of this vessel, but to be filled full of wrath. God will be so far from pitying you when you cry to him, that it is said he will only "laugh and mock," Proverbs 1:25-26.
How awful are those words, Isaiah 63:3, which are the words of the great God. "I will tread them in mine anger, and will trample them in my fury, and their blood shall be sprinkled upon my garments, and I will stain all my raiment." It is perhaps impossible to conceive of words that carry in them greater manifestations of these three things, vis. contempt, and hatred, and fierceness of indignation. If you cry to God to pity you, he will be so far from pitying you in your doleful case, or showing you the least regard or favor, that instead of that, he will only tread you under foot. And though he will know that you cannot bear the weight of omnipotence treading upon you, yet he will not regard that, but he will crush you under his feet without mercy; he will crush out your blood, and make it fly, and it shall be sprinkled on his garments, so as to stain all his raiment. He will not only hate you, but he will have you, in the utmost contempt: no place shall be thought fit for you, but under his feet to be trodden down as the mire of the streets.
3. The misery you are exposed to is that which God will inflict to that end, that he might show what that wrath of Jehovah is. God hath had it on his heart to show to angels and men, both how excellent his love is, and also how terrible his wrath is. Sometimes earthly kings have a mind to show how terrible their wrath is, by the extreme punishments they would execute on those that would provoke them. Nebuchadnezzar, that mighty and haughty monarch of the Chaldean empire, was willing to show his wrath when enraged with Shadrach, Meshech, and Abednego; and accordingly gave orders that the burning fiery furnace should be heated seven times hotter than it was before; doubtless, it was raised to the utmost degree of fierceness that human art could raise it. But the great God is also willing to show his wrath, and magnify his awful majesty and mighty power in the extreme sufferings of his enemies. Romans 9:22, "What if God, willing to show his wrath, and to make his power known, endure with much long-suffering the vessels of wrath fitted to destruction?" And seeing this is his design, and what he has determined, even to show how terrible the unrestrained wrath, the fury and fierceness of Jehovah is, he will do it to effect. There will be something accomplished and brought to pass that will be dreadful with a witness. When the great and angry God hath risen up and executed his awful vengeance on the poor sinner, and the wretch is actually suffering the infinite weight and power of his indignation, then will God call upon the whole universe to behold that awful majesty and mighty power that is to be seen in it. Isaiah 33:12-14, "And the people shall be as the burnings of lime, as thorns cut up shall they be burnt in the fire. Hear ye that are far off, what I have done; and ye that are near, acknowledge my might. The sinners in Zion are afraid; fearfulness hath surprised the hypocrites."
Thus it will be with you that are in an unconverted state, if you continue in it; the infinite might, and majesty, and terribleness of the omnipotent God shall be magnified upon you, in the ineffable strength of your torments. You shall be tormented in the presence of the holy angels, and in the presence of the Lamb; and when you shall be in this state of suffering, the glorious inhabitants of heaven shall go forth and look on the awful spectacle, that they may see what the wrath and fierceness of the Almighty is; and when they have seen it, they will fall down and adore that great power and majesty. Isaiah 66:23-24, "And it shall come to pass, that from one new moon to another, and from one sabbath to another, shall all flesh come to worship before me, saith the Lord. And they shall go forth and look upon the carcasses of the men that have transgressed against me; for their worm shall not die, neither shall their fire be quenched, and they shall be an abhorring unto all flesh."
4. It is everlasting wrath. It would be dreadful to suffer this fierceness and wrath of Almighty God one moment; but you must suffer it to all eternity. There will be no end to this exquisite horrible misery. When you look forward, you shall see a long for ever, a boundless duration before you, which will swallow up your thoughts, and amaze your soul; and you will absolutely despair of ever having any deliverance, any end, any mitigation, any rest at all. You will know certainly that you must wear out long ages, millions of millions of ages, in wrestling and conflicting with this almighty merciless vengeance; and then when you have so done, when so many ages have actually been spent by you in this manner, you will know that all is but a point to what remains. So that your punishment will indeed be infinite. Oh, who can express what the state of a soul in such circumstances is! All that we can possibly say about it, gives but a very feeble, faint representation of it; it is inexpressible and inconceivable: For "who knows the power of God's anger?"
How dreadful is the state of those that are daily and hourly in the danger of this great wrath and infinite misery! But this is the dismal case of every soul in this congregation that has not been born again, however moral and strict, sober and religious, they may otherwise be. Oh that you would consider it, whether you be young or old! There is reason to think, that there are many in this congregation now hearing this discourse, that will actually be the subjects of this very misery to all eternity. We know not who they are, or in what seats they sit, or what thoughts they now have. It may be they are now at ease, and hear all these things without much disturbance, and are now flattering themselves that they are not the persons, promising themselves that they shall escape. If we knew that there was one person, and but one, in the whole congregation, that was to be the subject of this misery, what an awful thing would it be to think of! If we knew who it was, what an awful sight would it be to see such a person! How might all the rest of the congregation lift up a lamentable and bitter cry over him! But, alas! instead of one, how many is it likely will remember this discourse in hell? And it would be a wonder, if some that are now present should not be in hell in a very short time, even before this year is out. And it would be no wonder if some persons, that now sit here, in some seats of this meeting-house, in health, quiet and secure, should be there before to-morrow morning. Those of you that finally continue in a natural condition, that shall keep out of hell longest will be there in a little time! your damnation does not slumber; it will come swiftly, and, in all probability, very suddenly upon many of you. You have reason to wonder that you are not already in hell. It is doubtless the case of some whom you have seen and known, that never deserved hell more than you, and that heretofore appeared as likely to have been now alive as you. Their case is past all hope; they are crying in extreme misery and perfect despair; but here you are in the land of the living and in the house of God, and have an opportunity to obtain salvation. What would not those poor damned hopeless souls give for one day's opportunity such as you now enjoy!
And now you have an extraordinary opportunity, a day wherein Christ has thrown the door of mercy wide open, and stands in calling and crying with a loud voice to poor sinners; a day wherein many are flocking to him, and pressing into the kingdom of God. Many are daily coming from the east, west, north and south; many that were very lately in the same miserable condition that you are in, are now in a happy state, with their hearts filled with love to him who has loved them, and washed them from their sins in his own blood, and rejoicing in hope of the glory of God. How awful is it to be left behind at such a day! To see so many others feasting, while you are pining and perishing! To see so many rejoicing and singing for joy of heart, while you have cause to mourn for sorrow of heart, and howl for vexation of spirit. How can you rest one moment in such a condition? Are not your souls as precious as the souls of the people at Suffield (a town in the area), where they are flocking from day to day to Christ?
Are there not many here who have lived long in the world, and are not to this day born again? and so are aliens from the commonwealth of Israel, and have done nothing ever since they have lived, but treasure up wrath against the day of wrath? Oh, sirs, your case, in an especial manner, is extremely dangerous. Your guilt and hardness of heart is extremely great. Do you not see how generally persons of your years are passed over and left, in the present remarkable and wonderful dispensation of God's mercy? You had need to consider yourselves, and awake thoroughly out of sleep. You cannot bear the fierceness and wrath of the infinite God.—And you, young men, and young women, will you neglect this precious season which you now enjoy, when so many others of your age are renouncing all youthful vanities, and flocking to Christ? You especially have now an extraordinary opportunity; but if you neglect it, it will soon be with you as with those persons who spent all the precious days of youth in sin, and are now come to such a dreadful pass in blindness and hardness. And you, children, who are unconverted, do not you know that you are going down to hell, to bear the dreadful wrath of that God, who is now angry with you every day and every night? Will you be content to be the children of the devil, when so many other children in the land are converted, and are become the holy and happy children of the King of kings?
And let every one that is yet out of Christ, and hanging over the pit of hell, whether they be old men and women, or middle aged, or young people, or little children, now harken to the loud calls of God's word and providence. This acceptable year of the Lord, a day of such great favors to some, will doubtless be a day of as remarkable vengeance to others. Men's hearts harden, and their guilt increases apace at such a day as this, if they neglect their souls; and never was there so great danger of such persons being given up to hardness of heart and blindness of mind. God seems now to be hastily gathering in his elect in all parts of the land; and probably the greater part of adult persons that ever shall be saved, will be brought in now in a little time, and that it will be as it was on the great out-pouring of the Spirit upon the Jews in the apostles' days; the election will obtain, and the rest will be blinded. If this should be the case with you, you will eternally curse this day, and will curse the day that ever you was born, to see such a season of the pouring out of God's Spirit, and will wish that you had died and gone to hell before you had seen it. Now undoubtedly it is, as it was in the days of John the Baptist, the axe is in an extraordinary manner laid at the root of the trees, that every tree which brings not forth good fruit, may be hewn down and cast into the fire.
A must read testimony from the site "In the Light of Deception"
Falling Into Deception
Early Deception 
Matthew 24:11
11 "Then many false prophets will rise up and deceive many."
Matthew 24:24
24 "For false christs and false prophets will rise and show great signs and wonders to deceive, if possible, even the elect."
I became familiar with false teachings at an early age. From six years old to about ten years of age I was raised as a Jehovah's Witness. A couple of years after that I attended some Christian churches with my mom. As a young adult, I started on my own quest for the truth. I went to different places of worship including a Catholic church and a Buddhist temple. Because of extended family members, I also became familiar with Mormonism.
After experiencing many kinds of deception, both in my youth and early adulthood, it is a wonder that I became a Christian at all, but I did.
 Within the Walls of Today's Churches
2 Timothy 4:1-4
4 "I charge you therefore before God and the Lord Jesus Christ, who will judge the living and the dead at His appearing and His kingdom: 2 Preach the word! Be ready in season and out of season. Convince, rebuke, exhort, with all longsuffering and teaching. 3 For the time will come when they will not endure sound doctrine, but according to their own desires, because they have itching ears, they will heap up for themselves teachers; 4 and they will turn their ears away from the truth, and be turned aside to fables."
By the time I was 30 I had finally accepted God as my personal Lord and Savior.  It wasn't an instantaneous transformation, but definitely a work in progress.  At that time my husband wasn't ready or even looking for a church to attend.  I went to church alone early on in our relationship.  Eventually, he decided to visit a few of them.  We ended up agreeing on a church that his brother and sister-in-law attended and even helped start.  They were one of the first 12 members of the church.  It had now grown and moved into an auditorium at an elementary school.  My husband and I ended up attending the church for 12 years.  We were married by the pastor and also adopted two beautiful little girls through a program presented at the church (a true blessing!).  Needless to say, we were fully invested in the church and their practices.
The church grew very quickly and needed to move into a larger facility.  During this time another church in the area was losing its pastor and the church was looking for a replacement pastor.  Our pastor ended up taking the position and merging both churches together.  With the merge of the two churches came new ministry opportunities.  The church was very involved in the community with outreach programs but was missing the vital ingredient for Christian growth, the bible.  Although bible verses were being used within the topical teachings, the bible was nowhere to be found! Each service had a fill in the blank pamphlet relating to the topic being taught and flashed the scriptures on a large screen.  It seemed there was no need to bring a Bible to church.  At that time, I thought, "Great, this makes things easier.  I don't have to try to find the scriptures myself and I can keep up with the study."  Here's where compromise and biblical illiteracy started to take root and deception quickly took a hold of my life.  It was a slow fade, or maybe it wasn't.  Perhaps I fell into deception from the minute I walked through the doors of this popular evangelical church?
Before long, a "More Seats, More Story" fundraiser started.  The church was ready to build a new (even larger) sanctuary.  Many people paid into this building fund for months or even years. With this growth came more entertaining music, skits, and many things the world had to offer. Even the youth ministry themed their events around what was popular in the world, like "The Hunger Games".  Also, small group outreaches were themed after "Happy Hour".  The church was driven by their "More Seats, More Stories" theme and the idea of reaching people to fill seats in the new sanctuary.  The church opened a café, served popcorn, donuts, pastries, breakfast burritos and coffee.  They had kiosks for ministry opportunities and outreach. They served tacos for the "Happy Hour" theme and had incredibly talented musicians offering worldly music, such as Led Zeppelin, the Beatles, and even a Christmas tribute to Michael Jackson, along with popular trendy Christian music. There were even ice skaters, actors, painters, dancers, and elaborate stage set-ups.  We were immensely entertained and the church grew like wildfire.  The church "Rocked", but where was God in all of this entertainment?  Did God have a seat in this sanctuary?  Did anyone know about the word of God?  Scripture was being used, but not being taught.
 1 Timothy 6:3-5  
3 "If anyone teaches otherwise and does not consent to wholesome words, even the words of our Lord Jesus Christ, and to the doctrine which accords with godliness, 4 he is proud, knowing nothing, but is obsessed with disputes and arguments over words, from which come envy, strife, reviling, evil suspicions, 5 useless wranglings of men of corrupt minds and destitute of the truth, who suppose that godliness is a means of gain. From such withdraw yourself." 
There's a big difference between using God's word to bring about a pastor's topics and teaching God's infallible word to the flock.  Most of the members of this church were falling into compromise and didn't even know it.  Author's books were recommended for bible study, such as John Ortberg's, "It All Goes Back into the Box"and Rick Warren's "Purpose Driven Life".  There was also the  pastor's fill in the blank DVD bible study series.  Many authors were quoted during sermons and the word of God was downplayed.  This church was a mess, but many people (including myself) couldn't get enough of it.
Finish article HERE
MY BETHEL CHURCH EXPERIENCE ~
by Tony Baugh
Recently, I decided to pay a visit to Bill Johnson's Bethel Church in Redding, California, ground zero of the New Apostolic Reformation (yes, I know, call me crazy).
Arriving up their very well manicured driveway, it was lined with flag poles and various global flags, along with one complete with the Yin-Yang waving high. It's a church/Christian college, with lots of the typical, cute college girls and young guys mostly wearing beards, ball caps, or Bill Johnson-style eye glasses, many of which were very effeminate or clearly gay (not a judgement, but an observation). The whole place was crawling with a self-consciousness and sexual energy, and was complete with its own buff, tattooed guys working as security. The place is clearly raking in the big $.
I went into the their Coffee Shop, the girl at the counter was wearing a tank top which read, "As on Earth as it is in Heaven." I asked her if they sold organic coffee (because I try to drink it when I can), she said no, but they have their own "Bethel Brand" and pointed to bags of coffee, that sure enough, were labeled as such. I bought a cup and noticed that directly across from the coffee bar, was loud music coming from a large hall called the "Sanctuary", with signs saying, "No Visitors or Family Today. Students Only". A name tag was required for entry. I peeped inside the door and a full on concert was going on with people dancing and swaying to a live worship band of whom some members were convulsing and flailing around ecstatically while the lyrics were displayed across a large screen. This was not a Sunday worship service, just another average weekday @ Bethel. (To be clear, I do not have an issue with worship music unless the emotional high of the music is being confused with a move of the Holy Spirit.)
I then wandered into their own Bethel bookstore, which was loaded with every apostate book imaginable, many of which were on Quantam Mysticism, with authors like John Crowder and Bill Johnson having their own sections,d loads Jesus Culture worship music CD's for purchase. Only one small shelf contained bibles, no KJV's. I asked the two women working at the counter if they carried any books by Warren B Smith (One of the great author/speakers of our day exposing end times deception and apostasy in the modern church and it's embrace of mysticism). They said they'd never heard of him (of course).
As I sat outside drinking my coffee during class break, I suddenly observe a girl is giving another girl an impartation through the laying on of hands on her forehead, while she looks like she is receiving shock treatment, convulsing, right before my eyes. I kid you not. Pure Kundalini Serpent Spirit Impartations were being handed out as casually and as commonplace as hugs, handshakes or high-fives. I could not believe what I was seeing.
As I drove out, back through all the global flags, the last thing I saw was a student wearing a T-shirt that said "unify". An ironic, final, punctuation mark for Ecumenical, Globlalist "COEXIST-ence" of the rapidly rising global kingdom of the Antichrist.
This was one weird, weird place. Much more so than I had imagined, absolutely infested with demonic presence and blasphemous perversions in the so-called name of Christ. I felt as if I just entered and exited an alternate reality.
Satan knows his time is short, and is pulling out all the stops in these closing moments. God is indeed sending strong delusion and the Great Apostasy is very much now upon us.
May God have mercy on these lost, misguided souls.