You are currently browsing the tag archive for the 'SOZO' tag.
I grew up attending a protestant covenant church and accepted the Lord as my Savior as a young girl. I had a strong biblical background.  I began to backslide as a teenager and so I wandered for over 30 years. One day I came back to the Lord by His drawing. I was so convicted of my sin that I wept in repentance. I became hungry for the Word of God. I joined BSF Bible Study when invited to attend. I hungered and thirsted for righteousness. Something I did not experience as a young believer.
I was immersed in the Word and loving every minute of it. But something started happening the year 2000. I began to receive open visions. I saw the Lord's pierced hands. Gigantic numbers once appeared in the sky as I was driving. Once I felt my body shake hard and I saw the letters EArThQuaKe jumbled in my mind's eye.
Then I began to get messages. Oh how I thought the Lord was using me. I told my mother who thought I was being extremely blessed. I began to take the advice from the voice that I was hearing. I told only a few people but one was impressed with how close I was to God and asked if I had a "Word" for him. Not being familiar with Pentecostal theology I had not heard of this. So I asked God for a "Word" for this person. Indeed, I was given specific information regarding this person and shared it with him. It was an extremely joyful experience. However it only deepened my delusion.
The messages I received were varied. Some sounded like scripture. Some were odd dreams. I dreamed about evil hanging over the city of Kansas City and the IHOP. (That one was true). Satan mixes truth and lies. I had strange manifestations at night. I would hear sounds like zippers, a soft puppy bark, or zinging noises. One time in the middle of the night I heard a mystical and hauntingly  beautiful chanting.
I once had two open visions of water flowing down the hallway in my home. A week later a water hose slipped from the connection and flooded the house. The demonic world can see circumstances around you and make you think you are prophetic. This list of experiences could go on and on.
Since I was a Christian and was "hearing" a voice, I thought surely I was hearing from God. I did not even question my experience. Satan is a tricky and deceptive being. He will use the best devices at his disposal to pull you away from God.
One message I received was an upcoming judgment of a city with a time frame of two weeks. It was specific. Kansas City. Tornado. Two weeks. Alarmed I started to look for others who were receiving similar information.
Oh my! What I found was a whole world of prophetic people. I came across something called the The Elijah List. I poured over their predictions and visions. I was hearing some of the same things others were. I read them all. I did notice that some of the older posts had predicted future events that did not happen. One was a tsunami for the West Coast reaching up into the Willamette valley. That date had passed. I wondered about that.
But something happened…or didn't happen I should say. The prediction I was given didn't come true. It was a failed prophecy. I also read that these predictions are not always right that the prophet can be off, but still be a prophet. This is a standard teaching in the hyper-charismatic world.  Someone said to me that perhaps my prayers had diverted the disaster. I wasn't buying it. Something was wrong. I started praying for the truth…constantly.
Research took up most of time at this point. I was learning about all of the false doctrine entering the church. I was shocked. Contemplative prayer, LatterRain, yoga in the church, prosperity teachings, and the prophetic ministries. Mind boggling. While I was trying to find out why I was receiving these false messages, I was learning discernment. I also learned that I already had discernment because of the doubts in my mind. Some of the discernment sites I found were of immense help. Let Us Reason, Discernment in the Church, Herescope. These are still on my blogroll today. I read my first book on discernment, "The Seduction of Christianity" by Dave Hunt.
One day I opened my Bible to Deuteronomy 18. I read in verse 22 where it says, "if the thing does not come about or come true, that is the thing which the Lord has not spoken…" This sent me to the floor. I was devastated. What I had heard was NOT from God. I knew then that I had been listening to the enemy. It is hard to describe the deflation of pride that happens when the Lord reveals HIS truth. He opened my eyes and the scales started to fall off.
I asked the Lord to take away any gifts that I had that were not from Him. Truly I did not want anything that was not of God. The messages and the visions stopped.
Three to fours years before this started, menopause had hit me and my doctor prescribed Celexa, an anti-depressant because I had become rather weepy. I didn't think much of it… because it seemed to help. Then I started having colon problems. Another doctor prescribed a pill that seemed to take the pain away. This worked too.
I didn't know it at the time but the second pill was also an anti-depressant. I was on two powerful psychotropic drugs and I was seeing things and hearing voices. These drugs pierce a protective veil in the mind and are mind-altering. I had opened up my mind with drugs. Another factor is that these drugs affect the pituitary gland. This can also open up a person spiritually and this is dangerous. I didn't know it at the time, and I surely did not want this to happen…But it did.
We hear about young people on anti-depressant drugs and the demonic voices tell them to sin or to harm themselves or others. That method wouldn't be effective on me or many other Christians, so the voices instead pretend to be God or the Holy Spirit. Satan masquerades as an angel of light. 2 Corinthians 11:14
I want to add that while the drugs were the catalyst for my deception the same problems can happen by being open to false teachings, eastern-style meditation, and receiving impartations from occultism.
A friend alerted  and informed me of the influences I was under with the drugs. I had an answer. I went on a tapering program to get off the drugs and now I am totally free of them.
But here is the deal. I was joyful at the thought that I was being used by God. I felt "special". What rises in a person is thinking that you have special spiritual information not available to others. This is a form of Gnosticism. Special knowledge. Now I can see that this caused spiritual pride. What a lesson. I had only discussed my situation with a handful of people but I had to confess to those I given a "word" to.
I was yet to receive another blow to my pride. One night I opened to 1 Samuel and read 15:23. "Rebellion is like the sin of divination." I had been in rebellion to God by loving the false messages. It was sin. Later the Lord instructed me on the next step of my undeceiving.
Because I had been reading my Bible every day for six years, I was able to find the truth. Prayer was a staple I needed to get through this situation. But I can see how beguiling the prophetic movement is and how much it actually harmed me and others spiritually. What if I had decided to try to post my "revelations", lies from Satan, on one of the prophetic sites? I would have mislead many people.
Unfortunately, my problems did not totally stop at this point. While the messages and visions stopped I still was suffering from some manifestations. Once while commenting on this blog  with a student of "A Course of Miracles" this young person said he was going to send me a benevolent spirit that night. A spirit did show up that night but it was anything but friendly. A cold bony hand gripped the back of my neck. I slipped to the floor and prayed it away in the name of Jesus.
It was an interesting experience. The deceived student thought the spirit he was communing with was good but as a born again believer it appeared to me in its true form as an evil spirit.  But again I began to wonder, why I was able to discern the spirit world? Is this also a form of divination? Deuteronomy 18 also lists mediums or spiritists under detestable practices. Would spirit contact in the manner I experienced be considered detestable? I decided yes. So I was still under the influence of some open door that I needed to close. But how? I didn't know yet.
I had a written personal journal of "messages", or "visions" that I had received over those three years. I was then led to Acts 19:19 which said that the people burned their magic books. This would be my next step. The very next morning I took my journal and burned it on the back porch on a pizza pan. That night I saw the angry red eyes of a demon. They turned away and left. Now I was also free from the manifestations that had lingered and I now knew who I had been communicating with. This demon could see I was still reading his messages to me.
This gave me much freedom from the confusion this situation had been causing. I need to warn the reader again…some of the personal visions I received, did actually happen, and I think this was to enforce the delusion. Satan can see our personal instances and the world we live in and can make us believe that we have received a personal revelation confirming circumstances surrounding us. However he cannot predict the future.   Some of the messages I received sounded very scriptural, but this is how Satan deceives, by mixing truth and lies together. Satan twisted scripture when he tempted Jesus, but Jesus resisted by using the Word…."It is Written" he replied. We need to resist temptation also, and we can use the Word of God and prayer as our strength and power to defend ourselves.
It was not that long ago I prayed…"Lord, why did I have to go through this? Why me?"
I knew immediately…I had been tested. Who was I going to turn to? The Lord and His Word in the Bible, or Satan and his false words outside scripture? I think of Peter who Satan wanted to sift.  Luke 22:31 Jesus would not allow Satan to destroy Peter but he did falter. Jesus prayed for Peter and Jesus knew he would return to Him.
"in the Christian life, we may falter, but we must never fail. If we have denied Jesus in some way, then we must return to Him immediately.  And, having returned, we must turn our focus towards helping others"  David Guzik
With all the false teachings that are abounding the one thing I fear most for the church at this time is the "anointing". Those who desire this "impartation" must be prayed for. I have heard the stories of how these so-called prophetic powers can be passed onto someone by the laying on of hands. My situation was only one way that a person can open themselves to deception. But there are many ways. There is the impartation, false anointings, drugs, alcohol, eastern meditation, repetition of words, hypnosis, visualization (very occult) , and the seduction of today's hypnotic music. It was not lost on me that the "prophetic" people were receiving the same type of messages I was without the aid of drugs. The church is being bombarded with all these deceptions and spiritual influences. Sadly the church is embracing many of these occult methods because these methods create an "experience" of feelings, like the "soaking" we hear so much about today. Instead of serving God in humililty we are being taught to soak in ecstasy.
Whenever I hear of the church participating in something that sounds like a "spiritual awakening," I cringe. New age techniques almost always accompany these gatherings.
The church is being tested right now!….Are you being refined or are you being mislead? Can you spot deception and avoid it or are your participating in it? Are you reading and studying the Bible for truth from God or are you following the wicked paths of man?
The deceptions today will pull you AWAY from Jesus Christ if you know Him. If you do not know Jesus Christ as Lord then you will have much difficulty finding the truth. Those who have compromised themselves by a false spirit cannot pray or have difficulty reading the Bible. Christians following this false spirit or desiring its power, have lost all desire for these two mainstays of the faith. If this is the case then you need to repent and turn back to the Jesus of the Bible.
Truth found in the Word of God has to be paramount today. Accept nothing else.
Please show patience and mercy to those caught up in these deceptions. Pray for them. Some truly want to serve the Lord and walk with Him. But the evil one knows who to go after. Those who want the truth will eventually listen to it. It may be a process for them.  Others are not sheep and need salvation first. Some who come out of deception seem to recover quite quickly. Others suffer for years learning or relearning Biblical truth.  The Lord works in His ways to draw His sheep back to Him. Not one will be lost.
This article has been updated from a post from 2008.
Kim
*****************
*Special note to those in Bethel/IHOP/SOZO type organizations.
Having been misguided by thinking that I had found some special knowledge I fell into deception easily. How foolish we can be thinking that we cannot be deceived. The Bible teaches that there will many false teachers in the end times. There were many at the times when the Bible was being written. Think of how many false teachers we have now.
If you are in an experience based religious organization, please test the spirits to see if they are from God. There is no new teaching under the sun. We cannot feel the Holy Spirit.
If you desire to walk in power, then you will want to be filled with Holy Spirit to demonstrate what a Christian looks like. One who hates their sin. One who has died to self and gives glory to God. One who seeks to find truth in the Written Word. One who prays not merely for what we can get but how we can show others we need a Savior from our sin. The Gospel is that Jesus died because we cannot save ourselves and we need a mediator who shed His blood. There is no forgiveness without the shedding of blood. Jesus took the wrath of the Father which is leveled at us. This is called propitiation. He drank from the cup of wrath so we will not have to experience God's wrath. He rose from the dead to demonstrate His power and glory and to who He is. He is the only way to eternal life. We must place our faith in Him knowing that we may not receive our rewards in this lifetime. The heroes of the faith in Hebrews 11 demonstrate this.
Once we understand this basic tenet of the Christian faith and WALK, then we will be begin to live for Him. We slowly become sanctified as we grow in the Lord. He must increase and we must decrease.
Blessings to all who love the Lord and want to serve Him. Do it HIS way and not man's.
This article is from Berean Research. I have been contacted by many who suffer the consequences of spiritual adultery by the use of regression, divination, or contact of dark spirits. Please read.
Berean Research
"Guard Yourselves in Steadfast Truth!"
Victims of Bill Johnson's SOZO Ministry speak out
Many churches are bringing a practice called SOZO into their ministry, at the peril of damaging the sheep and possibly shipwrecking their faith. SOZO Prayer is a technique based on psychology and used by so-called "inner healing ministries" sweeping churches today.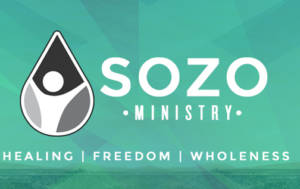 This psycho-spiritual deliverance and inner healing methodology is designed to exorcise demons from Christians. Not that a Christian can be possessed by demons, but that is one of many apostate teachings from the New Apostolic Reformation, or NAR. (See, What your church needs to know about NAR.)

This technique came out of Bethel Church, invented by NAR apostle Bill Johnson himself. The Bethel SOZO website says SOZO will heal your broken connection with the Father, Son and Holy Spirit, so that you can walk in the destiny to which you have been called and reach your potential.

During SOZO sessions, counselees receive help opening their minds to be filled with the Holy Spirit. They may be told that they have a spirit of Jezebel, or a Squid spirit, or some other creature or demon living inside of them.  Once the demons are excorcised, their spirit-filled minds are now healed, and their broken connection to God is restored.

Furthermore, SOZO counselors are taught to guide their clients (called "Sozoees"), through the "Five Doors" and "Father Ladder" concepts. The Five Doors through which demonic lies enter our brains are: Hatred, Sexual Sin, Occult (which SOZO actually is), Thievery and Fear. (More about these doors and ladders in the article, "Has SOZO given me evil spirits?")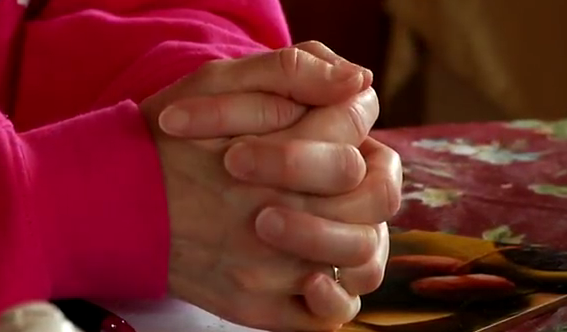 In my series of 50+ articles titled, Leaving the NAR Church, many of the testimonies included tales of SOZO happening in their churches. If you've experienced SOZO, I encourage you to share your story in the comments section or email it to me for a future anonymous article series to Bereanresearch@gmail.com.
Here is an eye-opening article from 2012 titled, Victims of Johnson's Sozo Ministry Speak Out, and am sharing a part of it here for more information:
My daughter attended a Sozo session at Bethel eight years ago. While in that session she experienced a so called "Recovered Memory" that I had molested her from the age of three to thirteen. That was the end of our relationship and almost the end of my life. Her mother and siblings know and have testified that it is completely false, but the damage is done. None of us in our family will ever be the same.

When I found out about this I tried to contact Bill Johnson for help. Apparently, being falsely accused of a crime that can carry a life sentence (and that resulting from one of Bethels' ministries) is not quite enough to get his attention. I could not get past the "counseling center". When I related what had happened to them they expressed how sorry they were at my experience and actually tried to get me to set up a counseling session. Yes, a counseling session. I declined that invitation.
Please finish HERE 
I have received many inquiries about oppression from those who have gone through SOZO or 
any method contacting the spirit world. Just because Christian terminology is used, 
it does not mean it is indeed "Christian." 

These methods are very dangerous as you are actually being subjected to the demonic realm.
Spiritism is called detestable in Deuteronomony 18:9-13. This would include calling down
any spirit in the form of fire, power, etc. This can open yourself to demonic oppression 
which causes manifestations in your body and mind. Once this door is opened it can be 
difficult to be free of the evil spirits. 

Kim 


"Has SOZO given me evil spirits?"
I received the following letter about SOZO Prayer, a technique based on psychology and used by so-called "inner healing ministries" sweeping churches today. I share because it's important for you to know what SOZO is, and what it does and does not do:
"I was recently bought some SOZO CDs, which I haven't listened to yet. I threw them away, after learning that the CDs are from Bethel Church in Redding, California.  So far I have gone to two SOZO appointments, but I have not experienced any issues. Even though I do feel healed, Scripture tells me my feelings can't be trusted.  I am concerned, and wondering if I inadvertently picked up evil spirits during those sessions? What should I do?"
Throwing those teachings in the trash was the right thing to do. "SOZO" is a psycho-spiritual deliverance and inner healing methodology designed to exorcise demons from Christians. Not that a Christian can be possessed by demons, but that is one of many apostate teachings from the New Apostolic Reformation, or NAR. (See, What your church needs to know about NAR.)
This technique came out of Bethel Church, invented by NAR apostle Bill Johnson himself. The Bethel SOZO website says SOZO will heal your broken connection with the Father, Son and Holy Spirit, so that you can walk in the destiny to which you have been called and reach your potential.
During SOZO sessions, counselees receive help opening their minds to be filled with the Holy Spirit. They may be told that they have a spirit of Jezebel, or a Squid spirit, or some other creature or demon living inside of them.
Finish article HERE 
---
History and Structure of Sozo
"SOZO" is a psycho-spiritual deliverance and inner healing methodology birthed out of Bethel Church in Redding, California. But though the Bethel Sozo website banner says, "[A] Ministry of Bethel Church," the FAQ section disclaims, "The Sozo staff are independent contractors and are not Bethel Church Staff." Apparently for legal reasons, no one wants to call this "counseling" or "therapy." Rather, they simply call it "healing prayer" (and yet, they strongly recommend a suggested donation for receiving "prayer" for which recipients ("Sozoees") must first sign a waiver.
For background, it is interesting to note that Bethel was once an Assemblies of God (AG) church, and Bill Johnson was an AG pastor; but he led his flock out of AG in 2006 to jump into the NAR/River Revival movement. Johnson is now a self-appointed "apostle," and his church is now a part of his own "Revival Alliance" network, co-founded with Che Ahn (Harvest Rock Church, Pasadena, CA) and John Arnott (Catch the Fire Toronto; formerly Toronto Airport Christian Fellowship; formerly Toronto Airport Vineyard Church).
Although Sozo got its start at Bethel, other Sozo groups have spun off, such as The Freedom Resource (TFR). Headed by author and executive director Andy Reese, TFR publishes its own manuals and presentations on how to use Sozo. According to TFR's website, no one individual "owns" or controls the copyright for Sozo concepts and "tools" used in the program: "This particular style or format for ministry has evolved (and continues to evolve) from roots in the Argentine revivals, the understanding and writings of various practitioners of inner healing and deliverance, and from the experience of several churches and individuals including Randy Clark's ministry and Bethel Church in Redding, California. It is changing and growing as we all learn, grow, and share experiences and tools with each other." [Note: TFR just announced brand differentiation from Bethel Sozo and will now practice under "Freedom Prayer."]
Apparently, then, the system is very adaptable, malleable, and open-ended. But one thing appears clear: Something else is needed in addition to God's Word and the Holy Spirit. As Reese acknowledges, Sozo has "evolved…and continues to evolve." From where? From God's Word? Are the Scriptures ever-changing? No, Sozo comes from "roots in the Argentine revivals…the writings of various practitioners…and from the experience of…individuals." Such a description can lead one only to the inescapable conclusion that these "evolving" techniques are adapted from man's own inventions, not from the inspired Word of God.
Bethel Sozo: Redefining "Salvation [1]"?
The Bethel Sozo website appears to redefine "salvation [1]" not as an accomplishment of Christ at a moment in time but as a process of perpetual deliverance (with the help of their tools, of course):
The SOZO ministry is a unique inner healing and deliverance ministry in which the main aim is to get to the root of those things hindering your personal connection with the Father, Son and Holy Spirit…. SOZO is the Greek word translated "saved, healed, delivered." Sozo contains the whole package of being made whole or well.
At the very least, this confuses salvation [1] (the purchase of God) with ongoing sanctification of the believer (which comes as we mature in the Lord and respond in obedience to His word). The Sozo tools, according to Bethel, become part and parcel of a believer's journey to complete the salvation [1] (sozo) process. This subtle shift in terminology raises a critical question: In what then, does Bethel church encourage believers and non-believers to put their faith and hope: Jesus Christ, or the Sozo experience?
The Freedom Resource website makes a telling correlation between itself and the addiction recovery group, Alcoholics Anonymous (AA). Although it refers only to the organizational structure, in fact its use of divination, the technique by which AA's co-founder Bill Wilson received its 12 Steps methodology, is the main technique of Sozo's "tools."
As explained by Dave Hunt in his article "God as You Conceive Him/Her/It to Be" (The Berean Call, July 1997), the principles of AA "came by direct inspiration from the demonic world and they open the door to the occult by introducing members to a false god" (www.thebereancall.org/node/5821). Like AA's 12 Steps, Sozo utilizes methodologies that are either not found in Scripture or condemned by God's Word.
Six Tools—Six Visions—Six Spirits?
According to the Bethel Sozo website, there are six tools (psychotherapeutic techniques) that are used by the SOZO team ("Sozoers"): • Father Ladder • Four Doors • Presenting Jesus • The Wall • Trigger Mechanisms (Advanced Tool) • Divine Editing (Advanced Tool).
By using these tools and following the Holy Spirit, wounds are healed, strongholds broken, truth revealed, and "doors" closed…. A Sozo session may last 2-3 hours and is conducted by two team members. The Sozo team will sit down with you and with the help of the Holy Spirit walk you through the process of freedom and wholeness…. Sozo is not a counseling session but a time of interacting with Father, Son and Holy Spirit for wholeness and pursuing of your destiny.
Sozo is indeed a "counseling session," nevertheless. Dawna DeSilva, founder of Sozo at Bethel, describes the program this way in the Sozo Basic DVD:
"Our mission statement is to provide gentle, yet powerful deliverance in a safe and honoring atmosphere in which the godhead is allowed to direct our means of ministering. You will understand that when we teach you the "father ladder," when we talk about the godhead. Most people [when we ask] 'who do you pray to?' God. Okay, that's a good place to start. But we're going to teach you to use the tool for the entire aspect of God. God the Father, God the Son, the Holy Spirit."
It sounds as though DeSilva has discovered "a new way" to pray—one that believers have somehow missed or forgotten that needs to be "restored." Jesus not only gave us a model for prayer in Mt 6:9-13, but there are many examples of prayer in Scripture, all directed to the Father, through the Son, and "interpreted" by the Holy Spirit (Rom:8:26
). Though many believers innocently interchange "Jesus" and "Father" in prayer, finding fault in that would be slicing things pretty thin, since Christ declared "I and my Father are one." Evidently, however, DeSilva suggests we should direct our prayers to three separate entities, depending upon the specific purpose or desired result. As we'll see, this can be a door for unholy spirits to enter, especially if one is put into a meditative state of mind.
"Climbing Up Another Way"?
Co-founder of Bethel Sozo, Teresa Liebscher, elaborates on one of the program's "tools":
[The Father Ladder] is an amazing tool. It's gonna get you some information, and to the wounds and lies really quick and easy. It's also a tool that can be used in any way, shape or form, including, once you get healed, it's gonna be a tool that you'll be able to access for the rest of your life. I'm going to explain that as we go along. I use it all the time, with myself, with my friends, and a lot of time with my family too. It's a great tool, you guys are gonna fall in love [with it.]"
So, what exactly is the Father Ladder? The Bethel Sozo website doesn't say. Even the available YouTube clips featuring Dawna and Teresa only entice, not explain. In order to find out, you have to attend a seminar, or purchase their DVD series. The Basic Sozo DVD course is $105, plus a $10 manual. The Advanced Sozo DVD course is $77, plus a $10 manual, which includes the "continuing treatment" course called "Shabar," sold separately for $45.
The Freedom Resource "Sozo Network" has authored its own set of guides and materials. The "ladder" is a computer flowchart method of interviewing clients that is designed to reveal what has been popularly described by both secular psychologists and Christian counselors as "the father wound" (although it may be a wound inflicted by someone else, or even yourself). In The Sozo User Manual, Andy Reese explains, "We are interacting with both the person [client] and God throughout the process. We begin by asking the person to picture Papa God, or by asking Papa to give the person a picture of Himself. We might say, 'What picture comes to mind when I say "Father God"? or 'Picture Papa God and describe Him to me.'" Curiously, Reese says that "We will use a Father picture to explain [the process] though a Mother or Sibling picture works the same way" (Italics added).
This is violation number one. (Actually, it is a "number two" violation of the Ten Commandments): "Thou shalt not make unto thee any graven image, or any likeness of any thing that is in heaven above…" (Ex 20:4). Many will protest that a graven (three-dimensional) image is not the same thing as an imagined picture. But is this not the first step an artist or sculptor starts with to carve or cast a graven image? "It's just a representation!" some would protest. "I'm not worshiping it!" Fine. But where in God's Word are we ever instructed to picture or visualize God or Jesus? Of course, when Jesus walked the earth, He affirmed His deity by declaring, "He that hath seen me hath seen the Father" (Jn:14:9
). Christ also declared, "I and my Father are one" (Jn:10:30
). However, we are also told that "no man hath seen God at any time" (Jn:1:18
, 1 Jn:4:12
).
Scripture instructs us not only to avoid making "graven images," but also to avoid creating "any likeness" of "any thing that is in heaven above." Unfortunately, the church has long succumbed to popular culture and mythology when it comes to depicting "angels," "Jesus," and "God" in all forms of art and media. But quite logically, any "representation" of Jesus or God today is patently false. Is He black? white? beige? Is He bearded? Long hair or short? Is He more like Santa Claus, or more like Gandhi?
As should be abundantly clear, it is absolutely preposterous (and pointless) to try and imagine God in our minds as a physical being. God's Word declares, "God is a Spirit: and they that worship him must worship him in spirit and in truth" (Jn:4:24
). Therefore, all attempts to picture or depict God are acts of the flesh at best ("which profits nothing") or open one up to demonic deception at worst—for God is a Spirit. It stands to reason, therefore, that any imagined image of God is, by definition, the very opposite of Truth.
The "Father Ladder" flowchart then prompts the Sozo counselor to ask, "Is your picture of God a good one, or a bad one?" If it is a good picture, the client is instructed to speak (audibly or silently) to the "image" of Papa God, and ask the dreamlike figure, "What do you think of me?" If the client has a negative picture of God, the facilitator is instructed to find the reason by using other "tools" in the Sozo method, such as the "Four Doors," "Presenting Jesus," or probing for the presence of demonic oppression or possession in the individual using "The Wall" tool or "Dealing With Demons."
Sozo: Presenting "Another Jesus"?
In the "Presenting Jesus" tool, the counselor asks the client to "Picture Jesus and ask for His help." Once again, any such imagined manifestation of Christ in the mind's eye can only be false. Jesus warned of false Christs and false prophets who would arise and show great signs and wonders, using all means possible to deceive the very elect: "Wherefore, if they shall say unto you, Behold, [Christ] is in the desert, go not forth: [or] behold, he is in the secret chambers; believe it not" (Mt 24:24, 26).
The Greek word for "secret chambers" is tamaon, which means "a secret room" or "inner chamber." Is not the mind such a place? The same word is used figuratively for praying "in your closet" (Mt 6:6), and again in Luke:12:3
. Obviously, we are not only to pray "in closets" because we are elsewhere instructed to "pray without ceasing." We certainly don't live and work in a closet; neither can we pray out loud all day long, in every situation. Clearly, the meaning is that even secret ("closeted") prayers, spoken from our innermost "chambers" of the heart and mind, are heard by our Father in heaven.
However, there is no "secret room" (or secret instruction) in God's Word for visualizing Christ as a means of accessing Him through prayer. In fact, quite the opposite: Scripture repeatedly warns of false Christs who will even appear as "an angel of light" (2 Cor:11:14
). Such demons have deceived countless individuals through the ages, many of whom have spawned some of the most widespread cults, based on doctrines of devils (1 Tm 4:1). Attempting to contact God or Jesus through our "mind's eye," therefore, is a form of divination and necromancy (attempting to communicate with spirits of the dead). These variations of witchcraft are expressly forbidden in Scripture.
Ironically, The Sozo User Manual by Andy Reese explains that if the client is unable to see "Jesus" (which could never be the real Jesus) there is a high likelihood of demonic blockage. In order to probe for the presence of a demon, the counselor is told how to gain access to the client's mind, in much the same way as a hypnotist. In the example given on page 40, the counselor asks the client to "go to the back seat of your conscience [10] right now—sort of like climbing into the back seat of your car, and we're going to see if there is something that is trying hard to block you from getting freedom [to visualize Christ], Okay?"
Considering just two of the six "tools" found in the Sozo program, it's clear that it is dangerously flawed. Furthermore, its methodology is indistinguishable from forms used by secular psychotherapists, which have their origin in the occult. Sozo is spiritualized Freudian psychoanalysis that includes psychic determinism and searching out the unconscious through techniques that include various forms of guided imagery. Anyone involved in Sozo needs to take to heart the admonition given twice in Proverbs:
"There is a way which seemeth right unto a man, but the end thereof are the ways of death" (Prv 14:12; 16:25).
Leaving the NAR Church: Christopher's story
posted by Amy Spreeman on May 5, 2017
"There is a deep sadness in me, a sorrow over wasted years and opportunities. I get angry with myself for having been deluded and so easily led into false doctrine and practice."
Christopher got swept up in the "Third Wave," another term for the New Apostolic Reformation. I love how he tells of his journey out! He has allowed me to include his story in this series about a movement called the New Apostolic Reformation, or NAR for short. In this series, I want to take readers beyond the textbook What is the New Apostolic Reformation Movement explanation, into the personal experiences from those who have been there, and what happened when God opened their eyes to the truth.
Here is Christopher's story in his own words:
You would probably be surprised that I have a degree in Microbiology and that I practice dentistry and consider myself a scientific person. And that I have had a number of wonderful Bible preaching pastors over the years, men committed to the gospel and the inerrancy of the scriptures. And that I was even trained in and practiced inductive Bible Study, accompanies with a reference texts such as Vines and Strong's. Boy, did I let my guard down and embrace false illumination! And I thought God was in the middle of the craziness. I thought God was doing something wonderful. I even wrote defenses for all of it, to counteract the "haters" and "heresy hunters."
Four months ago I renounced my twenty years of involvement with the Third Wave charismatic thing as well as a more recent connection with the "New Apostolic Reformation". I immediately experienced a relief, a lifting of a burden.
I had begun to grow tired of the promises of coming breakthroughs. I had spent my share on books, tapes, and conferences, all promising to prepare me for what was coming next. I went through Inner Healing and SOZO only to become worried that my great grandparents might have done something which I would never be able to discover which might have opened a doorway for spiritual oppression in my life.
I had been Slain in the Spirit many times, and had received my share of "visions", but the quest became about more and more of it. It was about finding and riding the next wave of the Spirit, always. And it became about speaking things into existence. Doing greater works than Jesus. Doing spiritual warfare. And marching around the church building speaking in tongues, waving flags, blowing shofars, and ignoring the incredulous looks of onlookers.
Two things happened that probably pushed me over the edge.
Finish article HERE
By Kim Olsen
Learning about SOZO occurred when I was working with a woman who was dealing with oppression and darkness. Many are deceived when they enter into a spiritual realm that they have no business delving into.
Today we easily find  mysticism, false teaching, divination, abuse of spiritual gifts, and love of experience trumping the Word of God. When you fall into this area the problem is that the spirit world will deliver. Those seeking to be in the "presence of Jesus" may indeed find themselves in the company of a entity but it will not be  Jesus of the Bible. Remember that "Satan himself masquerades as an angel of light." 2 Corinthians 11:14.
Satan is the prince of darkness and well-meaning Christians will fall into the trap and deceitful workmen will also masquerade as "apostles of Christ."  2 Corinthians 11:13
There are so many who love the Lord and want to serve Him with all their hearts but the way we do this is laid out in the Epistles to the church in the New Testament. We also find many warnings of false teachers in the scriptures.
When we read about Jesus as our shepherd and recognize ourselves as the flock, it must be remembered that sheep are not very smart. They need to be led. They often cannot discern the enemy among who are clothed in sheepskin but inwardly are wolves. These wolves will be found IN the church, they are among God's people.
"I know that after my departure savage wolves will come in among you, not sparing the flock." Acts 20:29
The sad part is the report that those seeking healing at Bethel in Redding, CA are subjected to rating their healing from 1 – 10. This can only be due to the fact that they are not being healed and people are trying to glean some positive results from their man-made practices and techniques.The false self-claimed apostles, Bill Johnson, Mike Bickle, Todd Bentley, John Arnott, Todd White, just to name a few, are promising that people can walk among the streets and in the power of the Holy Spirit, heal people of their diseases. Of course this speaks of the pride of man, to be just like the apostles in the book of Acts. These early  men were hand selected by Jesus and therefore Apostles. Paul was the last Apostle. God does still does heal today but not like what we are seeing in these false ministries.
SOZO is found in two main ministries…Bethel in Redding and IHOP ministries but is rapidly spreading to many charismatic churches. The focus is often on drawing susceptible youth and making them believe they have some special abilities other Christians are leaving on the table.
Here is a good article to get you started on research by someone who has personal experience with SOZO.
https://mkayla.wordpress.com/2013/01/31/inner-healing-christian-or-occult/
This site is also dedicated to SOZO and its false teachings.
https://dynamitepublishing.com/category/featured-articles/
These tools are not biblical and will actually put you into contact with an entity masquerading as Jesus. But many will accept this Jesus.
"For if one comes and preaches another Jesus whom we have not preached, or you receive a different spirit which you have not received, or a different gospel which you have not accepted, you bear this beautifully."  2 Corinthians 11:4
Think new-age spirit guides  (demons) and you will have a better understanding of what spiritual world is truly being contacted.
Do you think that these false teachings will not reach you or your church? Think again. A local woman on my Facebook page posted her excitement to join a SOZO class in a nearby town. The comments on her post encouraged her to do so. I can longer reach this woman who blocked me because of my past warnings on other issues.
What can we do to protect ourselves? Stay in the Word of God and ask the Holy Spirit to lead you into truth. There are no shortcuts. Study the Word, pray, fellowship, be obedient to the Word,  and walk in faith…not by sight.