You are currently browsing the tag archive for the 'Bill Johnson' tag.
Link HERE 
Link right now using the Download Audio below in blue or click the link below and search the site by entering Defecting from Bethel.
https://apologiastudios.com/cultish/defecting-from-bethel
Part 1.
In this highly anticipated Cultish exclusive, co-hosts Jeff Durbin and Jeremiah Roberts are joined in Studio by former BSSM student Lindsay Davis.
Just a few weeks ago, Lindsay created much controversy with the announcement that she was expelled from the Bethel School of Supernatural Ministry for publicly speaking out against the school.
Why did this happen?
What caused her to doubt Bethel's cause and begin to think differently than she had a few months prior?
In this three-part series, we speak in depth with Lindsay Davis about her time at Bethel School of Supernatural Ministry and discover what makes this worldwide movement so alluring.
We also discuss some very concerning psychological and sociological cultish behaviors which line up with descriptions given by experts like Steven Hassan and Rick Allen Ross, who have extensively researched recent cultish movements in the United States.
Most importantly, we discuss the theological cultish behaviors that fall under Walter Martin's classic definition:
" a group of people gathered around a specific person or person's misinterpretation of the Bible. "
Additionally, we explore the physical and supernatural manifestations happening at Bethel, which brings up the question: are these experiences movements of God, psychosomatic episodes, or something else?
Could it be possible to experience healing and the supernatural apart from God?
There is no doubt that Bethel Church has worldwide influence, and because of this, it is imperative to have this conversation.
We invite you, regardless of where you stand on this issue, to be part of this conversation and listen to Lindsay's story with an open mind.
"Eat the meat and spit out the bones" is a common refrain in NAR. Typically, it means that if you hear a teacher give a questionable teaching — something that you don't understand or that seems off somehow —  ignore that particular teaching. But don't stop listening to his other teachings.
Bill Johnson, one of the movement's most influential "apostles," delivered an entire sermon promoting this idea. It's titled "Don't Eat the Bones." In context, Johnson is speaking about men, including the "prophet" William Branham and the "healing evangelist" Todd Bentley, who claimed to operate in miraculous power and led major revivals. Yet they fell into heresy or sinful lifestyles. Critics of NAR have argued that the heretical teachings and immoral lifestyles of these men — and of other influential NAR prophets, such as Bob Jones and Paul Cain — raise the question of whether these individuals actually may have been false prophets. Their unsavory behavior challenges the validity of the revivals led by them — or so the critics say.
But Johnson argues that it's a mistake to write off these "prophets" and the "moves of God" they pioneered, or their other teachings, simply because of their failures. He prays that Christians will be able to discern how God sometimes works through "unusual tools," including individuals with lifestyles of secret, hidden sin. He states:
You can't tell me you're hungry and have me give you a chicken and say, 'I'm not gonna eat it because there's bones in it.' Learn to eat meat and throw out the bones. (00:30:25)
So what's wrong with this popular refrain? I can think of at least two problems.
Finish article HERE  from Spirit of Error
Here is a link to another article that I posted from Herescope on the same subject.
https://kimolsen.net/2008/08/19/chew-the-meat-spit-out-the-bones/
This article is from Berean Research. I have been contacted by many who suffer the consequences of spiritual adultery by the use of regression, divination, or contact of dark spirits. Please read.
Berean Research
"Guard Yourselves in Steadfast Truth!"
Victims of Bill Johnson's SOZO Ministry speak out
Many churches are bringing a practice called SOZO into their ministry, at the peril of damaging the sheep and possibly shipwrecking their faith. SOZO Prayer is a technique based on psychology and used by so-called "inner healing ministries" sweeping churches today.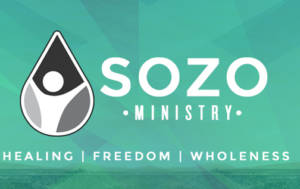 This psycho-spiritual deliverance and inner healing methodology is designed to exorcise demons from Christians. Not that a Christian can be possessed by demons, but that is one of many apostate teachings from the New Apostolic Reformation, or NAR. (See, What your church needs to know about NAR.)

This technique came out of Bethel Church, invented by NAR apostle Bill Johnson himself. The Bethel SOZO website says SOZO will heal your broken connection with the Father, Son and Holy Spirit, so that you can walk in the destiny to which you have been called and reach your potential.

During SOZO sessions, counselees receive help opening their minds to be filled with the Holy Spirit. They may be told that they have a spirit of Jezebel, or a Squid spirit, or some other creature or demon living inside of them.  Once the demons are excorcised, their spirit-filled minds are now healed, and their broken connection to God is restored.

Furthermore, SOZO counselors are taught to guide their clients (called "Sozoees"), through the "Five Doors" and "Father Ladder" concepts. The Five Doors through which demonic lies enter our brains are: Hatred, Sexual Sin, Occult (which SOZO actually is), Thievery and Fear. (More about these doors and ladders in the article, "Has SOZO given me evil spirits?")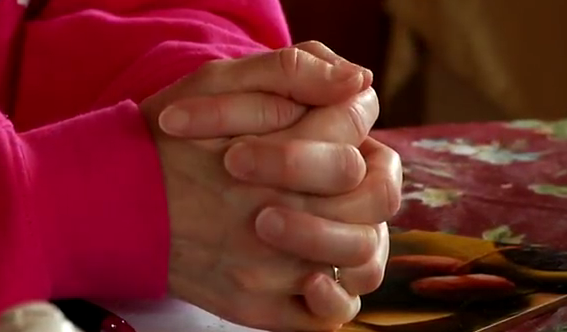 In my series of 50+ articles titled, Leaving the NAR Church, many of the testimonies included tales of SOZO happening in their churches. If you've experienced SOZO, I encourage you to share your story in the comments section or email it to me for a future anonymous article series to Bereanresearch@gmail.com.
Here is an eye-opening article from 2012 titled, Victims of Johnson's Sozo Ministry Speak Out, and am sharinga part of it here for more information:
My daughter attended a Sozo session at Bethel eight years ago. While in that session she experienced a so called "Recovered Memory" that I had molested her from the age of three to thirteen. That was the end of our relationship and almost the end of my life. Her mother and siblings know and have testified that it is completely false, but the damage is done. None of us in our family will ever be the same.

When I found out about this I tried to contact Bill Johnson for help. Apparently, being falsely accused of a crime that can carry a life sentence (and that resulting from one of Bethels' ministries) is not quite enough to get his attention. I could not get past the "counseling center". When I related what had happened to them they expressed how sorry they were at my experience and actually tried to get me to set up a counseling session. Yes, a counseling session. I declined that invitation.
Please finish HERE 
When I first got saved and joined a small Bible church that was not part of a denomination my friends were concerned that I had joined a cult. The church was small (50 or so attendees), we met in a school hall, the pastor was a foreigner (any American teaching just smelled suspicious), and we had a lengthy membership process, part of which required baptism because my "mainstream" Catholic christening didn't count. It also included signing a document that said I understood the practice of church discipline, resulting in excommunication for violating Scripture.
In retrospect, I can sympathize with their concerns. My beliefs and behavior altered, and albeit for the better, it still seemed radical. I attended three Bible studies a week, two services on a Sunday, and listened to countless hours of John MacArthur tapes. I started dating a girl in the church who had refused to date me while I was Catholic. I can see what this looked like. At one point the pressing concerns of a close friend of mine caused me to pause and consider: had I joined a cult?
I asked a friend in another church how I could know if I was in a cult. I have been asked the same question by others, and I've had Christian parents enquire how they can know if the church their college-aged child has got involved in is a cult or not.
First, let me say that the mere fact that you are asking the question is a good sign. Even if someone in my own (Baptist) church asked me if we were a cult I would not be offended but encouraged. It signals that the person is thinking critically about their faith, rather than accepting it based on an authority figure spoon feeding (or worse: force feeding) it to them. I would also recommend to the enquirer that they not accept my answer as final either, but that they read widely and research other sources to check what I say.
Also, bear in mind that cultic patterns occur on a spectrum. The more characteristics your church exhibits, the more concerned you should be. And just because a group is missing one or two of these traits does not mean it is a safe spiritual place.
Your church might not be a cult, while still exhibiting cultic behavior, that you should address with the leadership.
So here is the short answer, in 500 words…
5 Characteristics of Cultish Groups:
Read the Characteristics HERE 
A good article by Rick Becker from
You probably have friends and family caught up in New Apostolic Reformation churches (Bethel, Hillsong etc) and you have found it extremely difficult to persuade them they are being deceived.  You may have been accused of having a critical spirit, of being divisive, judgemental, or of being a heresy hunter when warning them of the false doctrines in this movement.  Why is it so difficult for those caught up in the New Apostolic Reformation, word of faith and prosperity gospel movements (NAR & CO) to break free?
These movements have characteristics similar to cults, making it almost equally difficult to come out from their grip and deception. There are reasons why it is so difficult for people to escape from these movements and churches that teach false doctrine. Firstly, we will look at some secondary reasons, and then note the two primary reasons why people struggle to break free from this deception.
1  A new priesthood has been established within the NAR & CO.  When the likes of Patricia King, Kris Vallotton or Bill Johnson claim to have a revelation for the body of Christ, a new strategy etc, who are you to question when God does not speak to you on such an intimate basis?  Like any cult leader, they claim to have special knowledge, immediately placing them on a level that is admired by their followers.  Leaders claim to have taken trips to heaven, talked with angels, received new downloads and impartations from an open heaven.  Their so called ability to receive new revelation has elevated them above their followers, in clear contradiction of 1 John 2:27: "But the anointing that you received from him abides in you, and you have no need that anyone should teach you. But as his anointing teaches you about everything, and is true, and is no lie—just as it has taught you, abide in him."  There is no difference between the manipulative priests and Popes of the Roman Catholic Church and this new breed of apostles, prophets and pastors.  They interpret scripture on our behalf, and through eisegesis twist the scriptures to promote their false doctrines.  They are rarely challenged by their own followers, and point two reveals why.
2  Submission induced through an unhealthy fear keeps followers in their place.
Finish article HERE
An article from:
Anthony Wood on September 14, 2017
Calling today's world to God's timeless truth…
I've some friends who know the "signs and wonders" movement pretty well. We've seen the backstage planning of a "miracle" crusade, the selection of those to be healed, the bravado in the green rooms, the falsified twitter feeds, the manipulation of youthful naïveté, and even the post event cash-money exchanges behind hotel doors in some destitute third world nation… smoke and mirrors… all of it.
So, it poses the question, is this form of miracle-manipulation part of biblical history? Well, Acts 8 indicates it was:
When Simon saw how the Spirit was given through the apostles' laying their hands upon people he offered them money with the words, "Give me this power too, so that if I were to put my hands on anyone he could receive the Holy Spirit." But Peter said to him, "To hell with you and your money! How dare you think you could buy the gift of God! You can have no share or place in this ministry, for your heart is not honest before God. All you can do now is to repent of this wickedness of yours and pray earnestly to God that the evil intention of your heart may be forgiven. For I can see inside you, and I see a man bitter with jealousy and bound with his own sin! [Acts 8:18-23]
Once we realize miracle manipulation was part of biblical history a subsequent question asks if extra biblical revelation and miracle manipulation was part of church history? Again the answer is affirmative. Miracle manipulation has always been around. In fact, dating back to A.D. 156 one can research the assault on orthodox Christianity by a charlatan named Montanus. Montanus came from Asia Minor along with two "prophetesses" named Prisca and Maximilla. His sect of followers insisted that opposition to their versions of prophecy was blasphemy against the Holy Spirit and caused many churches to split. Sound familiar?
Finish HERE
I have received many inquiries about oppression from those who have gone through SOZO or 
any method contacting the spirit world. Just because Christian terminology is used, 
it does not mean it is indeed "Christian." 

These methods are very dangerous as you are actually being subjected to the demonic realm.
Spiritism is called detestable in Deuteronomony 18:9-13. This would include calling down
any spirit in the form of fire, power, etc. This can open yourself to demonic oppression 
which causes manifestations in your body and mind. Once this door is opened it can be 
difficult to be free of the evil spirits. 

Kim 


"Has SOZO given me evil spirits?"
I received the following letter about SOZO Prayer, a technique based on psychology and used by so-called "inner healing ministries" sweeping churches today. I share because it's important for you to know what SOZO is, and what it does and does not do:
"I was recently bought some SOZO CDs, which I haven't listened to yet. I threw them away, after learning that the CDs are from Bethel Church in Redding, California.  So far I have gone to two SOZO appointments, but I have not experienced any issues. Even though I do feel healed, Scripture tells me my feelings can't be trusted.  I am concerned, and wondering if I inadvertently picked up evil spirits during those sessions? What should I do?"
Throwing those teachings in the trash was the right thing to do. "SOZO" is a psycho-spiritual deliverance and inner healing methodology designed to exorcise demons from Christians. Not that a Christian can be possessed by demons, but that is one of many apostate teachings from the New Apostolic Reformation, or NAR. (See, What your church needs to know about NAR.)
This technique came out of Bethel Church, invented by NAR apostle Bill Johnson himself. The Bethel SOZO website says SOZO will heal your broken connection with the Father, Son and Holy Spirit, so that you can walk in the destiny to which you have been called and reach your potential.
During SOZO sessions, counselees receive help opening their minds to be filled with the Holy Spirit. They may be told that they have a spirit of Jezebel, or a Squid spirit, or some other creature or demon living inside of them.
Finish article HERE 
MY BETHEL CHURCH EXPERIENCE ~
by Tony Baugh
Recently, I decided to pay a visit to Bill Johnson's Bethel Church in Redding, California, ground zero of the New Apostolic Reformation (yes, I know, call me crazy).
Arriving up their very well manicured driveway, it was lined with flag poles and various global flags, along with one complete with the Yin-Yang waving high. It's a church/Christian college, with lots of the typical, cute college girls and young guys mostly wearing beards, ball caps, or Bill Johnson-style eye glasses, many of which were very effeminate or clearly gay (not a judgement, but an observation). The whole place was crawling with a self-consciousness and sexual energy, and was complete with its own buff, tattooed guys working as security. The place is clearly raking in the big $.
I went into the their Coffee Shop, the girl at the counter was wearing a tank top which read, "As on Earth as it is in Heaven." I asked her if they sold organic coffee (because I try to drink it when I can), she said no, but they have their own "Bethel Brand" and pointed to bags of coffee, that sure enough, were labeled as such. I bought a cup and noticed that directly across from the coffee bar, was loud music coming from a large hall called the "Sanctuary", with signs saying, "No Visitors or Family Today. Students Only". A name tag was required for entry. I peeped inside the door and a full on concert was going on with people dancing and swaying to a live worship band of whom some members were convulsing and flailing around ecstatically while the lyrics were displayed across a large screen. This was not a Sunday worship service, just another average weekday @ Bethel. (To be clear, I do not have an issue with worship music unless the emotional high of the music is being confused with a move of the Holy Spirit.)
I then wandered into their own Bethel bookstore, which was loaded with every apostate book imaginable, many of which were on Quantam Mysticism, with authors like John Crowder and Bill Johnson having their own sections,d loads Jesus Culture worship music CD's for purchase. Only one small shelf contained bibles, no KJV's. I asked the two women working at the counter if they carried any books by Warren B Smith (One of the great author/speakers of our day exposing end times deception and apostasy in the modern church and it's embrace of mysticism). They said they'd never heard of him (of course).
As I sat outside drinking my coffee during class break, I suddenly observe a girl is giving another girl an impartation through the laying on of hands on her forehead, while she looks like she is receiving shock treatment, convulsing, right before my eyes. I kid you not. Pure Kundalini Serpent Spirit Impartations were being handed out as casually and as commonplace as hugs, handshakes or high-fives. I could not believe what I was seeing.
As I drove out, back through all the global flags, the last thing I saw was a student wearing a T-shirt that said "unify". An ironic, final, punctuation mark for Ecumenical, Globlalist "COEXIST-ence" of the rapidly rising global kingdom of the Antichrist.
This was one weird, weird place. Much more so than I had imagined, absolutely infested with demonic presence and blasphemous perversions in the so-called name of Christ. I felt as if I just entered and exited an alternate reality.
Satan knows his time is short, and is pulling out all the stops in these closing moments. God is indeed sending strong delusion and the Great Apostasy is very much now upon us.
May God have mercy on these lost, misguided souls.
Leaving the NAR Church: Christopher's story
posted by Amy Spreeman on May 5, 2017
"There is a deep sadness in me, a sorrow over wasted years and opportunities. I get angry with myself for having been deluded and so easily led into false doctrine and practice."
Christopher got swept up in the "Third Wave," another term for the New Apostolic Reformation. I love how he tells of his journey out! He has allowed me to include his story in this series about a movement called the New Apostolic Reformation, or NAR for short. In this series, I want to take readers beyond the textbook What is the New Apostolic Reformation Movement explanation, into the personal experiences from those who have been there, and what happened when God opened their eyes to the truth.
Here is Christopher's story in his own words:
You would probably be surprised that I have a degree in Microbiology and that I practice dentistry and consider myself a scientific person. And that I have had a number of wonderful Bible preaching pastors over the years, men committed to the gospel and the inerrancy of the scriptures. And that I was even trained in and practiced inductive Bible Study, accompanies with a reference texts such as Vines and Strong's. Boy, did I let my guard down and embrace false illumination! And I thought God was in the middle of the craziness. I thought God was doing something wonderful. I even wrote defenses for all of it, to counteract the "haters" and "heresy hunters."
Four months ago I renounced my twenty years of involvement with the Third Wave charismatic thing as well as a more recent connection with the "New Apostolic Reformation". I immediately experienced a relief, a lifting of a burden.
I had begun to grow tired of the promises of coming breakthroughs. I had spent my share on books, tapes, and conferences, all promising to prepare me for what was coming next. I went through Inner Healing and SOZO only to become worried that my great grandparents might have done something which I would never be able to discover which might have opened a doorway for spiritual oppression in my life.
I had been Slain in the Spirit many times, and had received my share of "visions", but the quest became about more and more of it. It was about finding and riding the next wave of the Spirit, always. And it became about speaking things into existence. Doing greater works than Jesus. Doing spiritual warfare. And marching around the church building speaking in tongues, waving flags, blowing shofars, and ignoring the incredulous looks of onlookers.
Two things happened that probably pushed me over the edge.
Finish article HERE
http://www.deceptioninthechurch.com/newapostolic.html#bjohnson
It seems that many of us know someone who has been negatively influenced by the New Apostolic Reformation.
There are those who are currently picking up roots and leaving for Redding, California to attend Bethel Church. May some of these articles serve as red flags. I am praying.
There are those who are currently attending and have fallen in love with teachings that may seem to glorify God but instead glorify man. Bill Johnson teaches that Jesus laid aside his divinity and did his miracles merely as a man. This paves the way for men and women to perform such false signs and wonders. There are many accounts and videos of deceived young people elevating themselves instead of teaching about Jesus Christ and His purpose of providing a way we can be forgiven of our sin. May some of these articles serve as red flags. I am praying.
There are those whose eyes have been opened, yet experience controlling manifestations in their body. They seek help and find none in faulty deliverance methods. May I encourage those who suffer in this way that returning to the  true Lord Jesus Christ in repentance of  following a false Christ and false teachers will start you on a path back to spiritual truth. Read these articles and share them with others. I am praying.
http://www.deceptioninthechurch.com/newapostolic.html#bjohnson