You are currently browsing the category archive for the 'religion' category.
BSSM Evangelism – Activating The Senses & Strange Spirits.
By  Rick Becker    15 November 2018
The Bethel School of Supernatural Ministry relies on subjective and unbiblical practices to "evangelize" the lost.  Sadly, it's a case of the blind leading the blind.  One of the resources from the BSSM is a list of "activations" for evangelism. The fact that this resource even exists and that the "activations" are believed and practiced by thousands, is an indictment on the state of churches in the New Apostolic Reformation. When "evangelism" is based on assumptions, imaginations, and doctrines of demons, it has ceased to be evangelical. When supernatural gifts can be taught, they are no longer supernatural. In this article, we examine the BSSM "activations."
If you believe what the scriptures teach, then you will know that the BSSM "evangelism activations" should be rejected outright as pure heresy.
Introduction to the seven activations taught by the BSSM School Planting Team:
BSSM: "BEFORE YOU START – Teach your students what to be aware of before they interact with people. Have them assess how are they feeling physically, emotionally, and spiritually before entering a room full of people. When they are aware of how they are feeling before interacting with people, they can be aware of when they feel the Holy Spirit moving."
At the outset, the focus is already on self, and the subjective world of feelings.Christianity by nature is faith based, not feeling based. The Holy Spirit dwells in all believers regardless of how we feel. Can you think of a passage of scripture that instructs us to be aware of how we feel, in order to feel the Holy Spirit moving?
The task of any evangelist is to preach the gospel, regardless of how they are feeling. The power lies not in us or our ability to feel the Holy Spirit moving, but in the gospel – "For I am not ashamed of the gospel, for it is the power of God for salvation to everyone who believes, to the Jew first and also to the Greek." Romans 1:16
BSSM: "Loving people well is the number one priority when participating in evangelism or outreaches. Remember, it's not about keeping score and seeing who can
release the most healings. People will remember how you made them feel long after they remember what you did for them. Teach them what real success looks like. While someone being healed or miracles happening are great outcomes, others feeling the love of the Father through your students is real success."
Once again, feelings are a determining factor in Bethel's estimation. Evangelism is about spreading the gospel, not making people feel good about themselves. When an unbeliever is confronted with truth in the form of the law and the gospel, they should first of all feel the anguish of being separated from God due to their sins. There is no "good news" unless we acknowledge the bad.  A successful evangelistic outreach should be measured by salvations, not healings or feelings. When I say "salvations," I mean people who have been born again, not people who have been enticed to recite the sinners prayer or "begin a relationship" with Jesus. A great example of evangelism, is Peter's first sermon on the day of Pentecost:
"Men of Israel, hear these words: Jesus of Nazareth, a man attested to you by God with mighty works and wonders and signs that God did through him in your midst, as you yourselves know— this Jesus,delivered up according to the definite plan and foreknowledge of God, you crucified and killed by the hands of lawless men."
Acts 2:22-23
Accusing the crowd of being complicit in the death of Christ is about as far as one could get from a seeker friendly approach to evangelism. Peter was not interested in catering to the felt needs of the crowd, but in proclaiming the truth. What's interesting about this passage is that some who had witnessed the miracles of Christ, still wanted him crucified. There goes Bill Johnson's theory that signs and wonders are essential in evangelism. Jesus knew that miracles could capture minds, but not hearts: " Now when he was in Jerusalem at the Passover Feast, many believed in his name when they saw the signs that he was doing. But Jesus on his part did not entrust himself to them, because he knew all people" John 2:23-24
Peter continues: 
Finish article HERE
From:
Escaping the grips of deception while discovering His way life and truth.
"Enter through the narrow gate. For wide is the gate and broad is the road that leads to destruction, and many enter through it. But small is the gate and narrow the road that leads to life, and only a few find it". ~Matthew 7:13-14
If I only knew how much these words would define my life.  As soon as I said yes to writing a book, this scripture literally showed up everywhere. "Fine, I got it God"! So The Narrow Path would be the title to my book. But at the time I didn't understand the magnitude of just how narrow that path would become. It was a miracle, an absolute miracle that I had been saved from such a web of lies, but I never expected to find it in the church. Understand this…..there is a false gospel, and a different Jesus. That same new age version of Jesus exists in a growing movement known as the New Apostolic Reformation. It is a mystical miracle movement that seeks to bring back office of Apostle and prophet who receive new revelation. God's word has merely become a side dish, instead of the main course. The NAR is rapidly growing, and will deceive many. 
"Be assured there is nothing new in theology except that which is false"~ C.H. Spurgeon
Growing up I was always attracted to the mystical. I had various supernatural experiences that led me down a very dangerous path. Fast forward to my early twenties, and I became very involved with yoga and Eastern spirituality. I thought I could just combine Jesus with my practice of yoga and mysticism. I considered myself a Christian mystic. At a certain point in my life I began questioning my spirituality, and seeking to discover who Jesus truly was. As I began to pray to God for answers I had a kundalini awakening that felt blissful at first, but quickly turned into a nightmare, and I became depressed and suicidal. This all became part of God's plan to shine His light upon the darkness. Having the scales removed from my eyes completely dissolved my view of truth. But I knew that I must leave all behind and follow Jesus.
As I began trying out churches I found myself bored and wanting more. Eventually I felt led to attend a small church close to my house. The first time I heard the pastor preach it was powerful! He was charismatic, and such a great speaker. As time went on, I absolutely loved this church! Everyone there always showered me with such love. It was just what my soul was thirsty for. I remember the first time attending a monthly event called 'Friday Flow'. It was a spontaneous night of worship, where people could just flow in the spirit. There would be repetitive type worship songs, and prayer to induce  a meditative type state and change the atmosphere. People there would flow in the holy Spirit and have visions and prophecy. I felt completely changed and renewed. As I sat observing and quietly praying, I felt the presence of the Holy Spirit encompass my entire being; a warm blanket of peace surrounded me. In an instant I felt my heart soften, and realized for the first time the love of the Father. That was the night I completely gave my life to Christ, and changed dramatically.
I immediately noticed huge changes in myself, and would dive into God's word, and fast from food. I was trying desperately to get to know my savior. The Lord was with me during this time, but I had no idea how much some of these intense feelings of love would fade. This was a confusing time for me, as I was also going through intense spiritual warfare after my baptism. One thing I always seemed to notice was every time at our Friday flow meetings, and after I would experience the "presence", I would feel very oppressed. I chalked this up to spiritual warfare, and thought the demons were mad that I was experiencing God. Currently, I'm not too sure that was the case; perhaps I was opening myself up to warfare by engaging in mystical practices. Now I did experience things that could only be from God, but I started to question the manifesting of the environment. I now understand conjuring up a presence, and getting into a trance like state is nothing more than sorcery.
Finish HERE 
"Eat the meat and spit out the bones" is a common refrain in NAR. Typically, it means that if you hear a teacher give a questionable teaching — something that you don't understand or that seems off somehow —  ignore that particular teaching. But don't stop listening to his other teachings.
Bill Johnson, one of the movement's most influential "apostles," delivered an entire sermon promoting this idea. It's titled "Don't Eat the Bones." In context, Johnson is speaking about men, including the "prophet" William Branham and the "healing evangelist" Todd Bentley, who claimed to operate in miraculous power and led major revivals. Yet they fell into heresy or sinful lifestyles. Critics of NAR have argued that the heretical teachings and immoral lifestyles of these men — and of other influential NAR prophets, such as Bob Jones and Paul Cain — raise the question of whether these individuals actually may have been false prophets. Their unsavory behavior challenges the validity of the revivals led by them — or so the critics say.
But Johnson argues that it's a mistake to write off these "prophets" and the "moves of God" they pioneered, or their other teachings, simply because of their failures. He prays that Christians will be able to discern how God sometimes works through "unusual tools," including individuals with lifestyles of secret, hidden sin. He states:
You can't tell me you're hungry and have me give you a chicken and say, 'I'm not gonna eat it because there's bones in it.' Learn to eat meat and throw out the bones. (00:30:25)
So what's wrong with this popular refrain? I can think of at least two problems.
Finish article HERE  from Spirit of Error
Here is a link to another article that I posted from Herescope on the same subject.
https://kimolsen.net/2008/08/19/chew-the-meat-spit-out-the-bones/
We have seen and posted countless videos of manifestations occurring at charismatic meetings which have been compared with Hindu worship.   This is the first video I have ever seen depicting the same disturbing behavior related to Muslims.
However one is reminded of the Whirling Dervish and it's purpose. Here is a definition.
"A dervish or darvesh is someone guiding a Sufi Muslim ascetic down a path or "tariqah", known for their extreme poverty and austerity. Their focus is on the universal values of love and service, deserting the illusions of ego to reach God. In most Sufi orders, a dervish is known to practice dhikr through physical exertions or religious practices to attain the ecstatic trance to reach God. Their most common practice is Sama, which is associated with the 13th-century mystic Rumi."
The lost search for ways to reach God. Losing control of the mind and body are certainly NOT the way…..This only leads to oppression and possession of evil spirits.
Michelle Lesley
For more in the Basic Training series, click here.
How do you know if what your pastor, you Sunday School teacher, your favorite podcast preacher, or your favorite Christian author is teaching you matches up with what the Bible actually says?
Did you know that you're supposed to examine what you hear and read by the measuring stick of Scripture and reject anything that conflicts with it? Or do you just take for granted that if someone is a pastor, teacher, or Christian celebrity, he must know what he's talking about, and what you're hearing or reading must be biblical Christianity?
If you didn't know you need to examine what you're being taught, or you've always just assumed that if someone calls herself a Christian teacher what she's saying must be biblical, sadly, you are not alone. In fact, you are in the overwhelming majority of the visible church…
View original post 2,741 more words
This article is from Berean Research. I have been contacted by many who suffer the consequences of spiritual adultery by the use of regression, divination, or contact of dark spirits. Please read.
Berean Research
"Guard Yourselves in Steadfast Truth!"
Victims of Bill Johnson's SOZO Ministry speak out
Many churches are bringing a practice called SOZO into their ministry, at the peril of damaging the sheep and possibly shipwrecking their faith. SOZO Prayer is a technique based on psychology and used by so-called "inner healing ministries" sweeping churches today.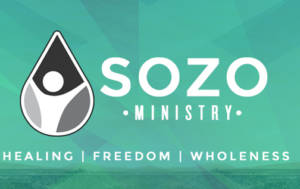 This psycho-spiritual deliverance and inner healing methodology is designed to exorcise demons from Christians. Not that a Christian can be possessed by demons, but that is one of many apostate teachings from the New Apostolic Reformation, or NAR. (See, What your church needs to know about NAR.)

This technique came out of Bethel Church, invented by NAR apostle Bill Johnson himself. The Bethel SOZO website says SOZO will heal your broken connection with the Father, Son and Holy Spirit, so that you can walk in the destiny to which you have been called and reach your potential.

During SOZO sessions, counselees receive help opening their minds to be filled with the Holy Spirit. They may be told that they have a spirit of Jezebel, or a Squid spirit, or some other creature or demon living inside of them.  Once the demons are excorcised, their spirit-filled minds are now healed, and their broken connection to God is restored.

Furthermore, SOZO counselors are taught to guide their clients (called "Sozoees"), through the "Five Doors" and "Father Ladder" concepts. The Five Doors through which demonic lies enter our brains are: Hatred, Sexual Sin, Occult (which SOZO actually is), Thievery and Fear. (More about these doors and ladders in the article, "Has SOZO given me evil spirits?")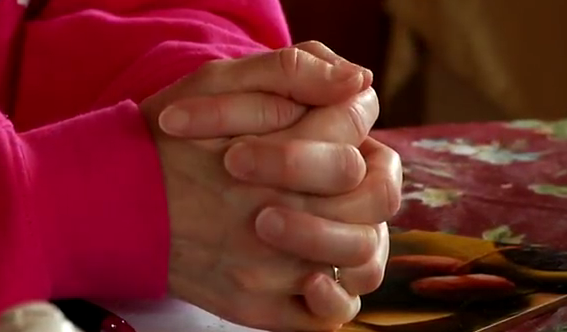 In my series of 50+ articles titled, Leaving the NAR Church, many of the testimonies included tales of SOZO happening in their churches. If you've experienced SOZO, I encourage you to share your story in the comments section or email it to me for a future anonymous article series to Bereanresearch@gmail.com.
Here is an eye-opening article from 2012 titled, Victims of Johnson's Sozo Ministry Speak Out, and am sharinga part of it here for more information:
My daughter attended a Sozo session at Bethel eight years ago. While in that session she experienced a so called "Recovered Memory" that I had molested her from the age of three to thirteen. That was the end of our relationship and almost the end of my life. Her mother and siblings know and have testified that it is completely false, but the damage is done. None of us in our family will ever be the same.

When I found out about this I tried to contact Bill Johnson for help. Apparently, being falsely accused of a crime that can carry a life sentence (and that resulting from one of Bethels' ministries) is not quite enough to get his attention. I could not get past the "counseling center". When I related what had happened to them they expressed how sorry they were at my experience and actually tried to get me to set up a counseling session. Yes, a counseling session. I declined that invitation.
Please finish HERE 
When I first got saved and joined a small Bible church that was not part of a denomination my friends were concerned that I had joined a cult. The church was small (50 or so attendees), we met in a school hall, the pastor was a foreigner (any American teaching just smelled suspicious), and we had a lengthy membership process, part of which required baptism because my "mainstream" Catholic christening didn't count. It also included signing a document that said I understood the practice of church discipline, resulting in excommunication for violating Scripture.
In retrospect, I can sympathize with their concerns. My beliefs and behavior altered, and albeit for the better, it still seemed radical. I attended three Bible studies a week, two services on a Sunday, and listened to countless hours of John MacArthur tapes. I started dating a girl in the church who had refused to date me while I was Catholic. I can see what this looked like. At one point the pressing concerns of a close friend of mine caused me to pause and consider: had I joined a cult?
I asked a friend in another church how I could know if I was in a cult. I have been asked the same question by others, and I've had Christian parents enquire how they can know if the church their college-aged child has got involved in is a cult or not.
First, let me say that the mere fact that you are asking the question is a good sign. Even if someone in my own (Baptist) church asked me if we were a cult I would not be offended but encouraged. It signals that the person is thinking critically about their faith, rather than accepting it based on an authority figure spoon feeding (or worse: force feeding) it to them. I would also recommend to the enquirer that they not accept my answer as final either, but that they read widely and research other sources to check what I say.
Also, bear in mind that cultic patterns occur on a spectrum. The more characteristics your church exhibits, the more concerned you should be. And just because a group is missing one or two of these traits does not mean it is a safe spiritual place.
Your church might not be a cult, while still exhibiting cultic behavior, that you should address with the leadership.
So here is the short answer, in 500 words…
5 Characteristics of Cultish Groups:
Read the Characteristics HERE 
By Rick Becker  25 January 2018
In order to make the gospel more palatable, many are resorting to crafty means in order to attract the lost.  One of the means employed is going "under cover" at various events.  This new breed of revivalists and evangelists don't rely on the gospel, but so called "encounters with God."  Words of knowledge and healings are utilized in order to win the lost. This covert evangelism involves:
• an absence of the gospel
• using terminology that does not offend
• supposed supernatural encounters
• cards, colours and stones to facilitate messages from God
..In other words – "another gospel"
A host of articles have recently exposed the unbiblical evangelistic tools and shenanigans of Bethel and Christalignment.  Going undercover at psychic fairs and the use of "destiny cards" to offer readings, or as they would argue – words of knowledge, are part of their evangelistic strategy.
In stark contrast to the methodology of Christalignment and Bethel School Of Supernatural Ministry Students, the Apostle Paul refused to disguise the truth:
"Therefore, since we have this ministry, as we have received mercy, we do not lose heart.   But we have renounced the hidden things of shame, not walking in craftiness nor handling the word of God deceitfully, but by manifestation of the truth commending ourselves to every man's conscience in the sight of God.  But even if our gospel is veiled, it is veiled to those who are perishing"  2 Corinthians 4:1-3
Clandestine operations were probably employed by the false teachers in Corinth.  Paul was making it clear that the gospel does not need to be disguised or tampered with in order to be effective.
John Gill commentary: "not walking in craftiness; they used no sly and artful methods to please men, to gain applause from them, or make merchandise of them; they did not lie in wait to deceive, watching an opportunity to work upon credulous and incautious minds; they did not, by good words and fair speeches, deceive the hearts of the simple; nor put on different forms, or make different appearances, in order to suit themselves to the different tempers and tastes of men, as did the false apostles: not handling the word of God deceitfully. They did not corrupt it with human doctrines, or mix and blend it with philosophy, and vain deceit; they did not wrest the Scriptures to serve any carnal or worldly purpose; nor did they accommodate them to the lusts and passions of men; or conceal any part of truth"
Those who tamper with God's word or employ deceit when presenting it are doing so in order to please man or gratify themselves in some manner: "But though we had already suffered and been shamefully treated at Philippi, as you know, we had boldness in our God to declare to you the gospel of God in the midst of much conflict.  For our appeal does not spring from error or impurity or any attempt to deceive, but just as we have been approved by God to be entrusted with the gospel, so we speak, not to please man, but to please God who tests our hearts.  For we never came with words of flattery, as you know, nor with a pretext for greed—God is witness.  Nor did we seek glory from people, whether from you or from others"  2 Thess 2:2-6
Bethel came out in defense of Christalignment (not surprising since Theresa Dedmon of Bethel came up with the brand "Destiny Cards")    In their statement, they made this point: "The Hodges are attempting to contextualize the Gospel and bring people to the realization that God is looking for them and loves them no matter where they are – just like the apostle Paul often did. In Acts 17:22-34, Paul spoke to a group of religious people who didn't yet know God and lived in a city full of altars, idols, and various religions. In that moment, Paul referred to a single altar in their city that had an inscription to the "unknown god," and he used this familiar object (something they understood and valued) as a starting point to connect them with the God of all creation. He wasn't worried that they would get a wrong idea (like that God is merely one of many gods or that idols are appropriate) because he would soon be introducing them to the true God."
When contextualizing leads to compromise, the gospel is polluted.  In Acts 17 Paul did not attempt to blend in with the Epicurean and Stoic philosophers; in fact the reason he was taken to the Areopagus was because his message was different : "He seems to be a preacher of foreign divinities"—because he was preaching Jesus and the resurrection"  Notice that Paul was not ashamed to name Jesus, whereas the new breed of crafty evangelists prefer terms such as spirit of creation, high spirit, Christ spirit etc.  Paul's reference to the "unknown god" cannot be compared to going undercover and changing biblical terminology in an attempt to smuggle Jesus in at a later stage.
The irony is that Bethel and Theresa Dedmon use this passage to justify Christalignment's  contextualization of the Gospel – which includes the use of Destiny Cards.  Dedmon writes: "Destiny Cards" are not tarot cards.  They do, however, have a similar look that attracts people who are searching for a "reading".  There is no way one can justify creating something that looks similar to a demonic tool in order to "attract" people searching for a "reading."
Dedmon gets it dead wrong once again when she writes in the same article: "Jesus always spoke in parables that communicated the message in creative ways in which people could relate and receive."  Parables and Destiny Cards are not comparable.  Jesus did not use parables in order for people to relate and receive; in fact most could not relate and never received anything.  Paul put it this way: " But even if our gospel is veiled, it is veiled to those who are perishing"  2 Corinthians 4:3
Finish article HERE 
Thy Word Alone is Truth: Examining All Things in the Refining Furnace of Scripture
44 And all that believed were together, and had all things common;45 And sold their possessions and goods, and parted them to all men, as every man had need.46 And they, continuing daily with one accord in the temple, and breaking bread from house to house, did eat their meat with gladness and singleness of heart,47 Praising God, and having favour with all the people. And the Lord added to the church daily such as should be saved." Acts 2:44-47
34 For ye had compassion of me in my bonds, and took joyfully the spoiling of your goods, knowing in yourselves that ye have in heaven a better and an enduring substance.35 Cast not away therefore your confidence, which hath great recompence of reward. Hebrews 10:34-35
I have absolutely zero interest in macro economic policy. I am neither a capitalists, nor a socialist, nor a…
View original post 2,855 more words