You are currently browsing the monthly archive for December 2014.
From The End Time
Gnosticism part 1: secret knowledge
Yesterday I introduced
a new series on Gnosticism. I'm reading Colossians, which was a prison letter from Paul to the church at Colossae. Paul was responding to Epaphras' news that the new Colossian believers were being quickly turned away from the faith by people who believed a different Gospel. What was that different Gospel? It was from the Gnostics, a group of cultish believers plaguing the church throughout the First Century, (and the second and third) and popping up here and there throughout the centuries since. Today, there is a resurgence of Gnostic belief encroaching and polluting even our fundamentalist churches among the Southern Baptist Convention. In other words, Gnosticism is a continual problem that never really went away.The Tribulation is a time when all sins will be released for their fullest iniquity. The Holy Spirit's ministry of restraint will be taken out of the way, and all sins, spiritual and carnal, will explode onto the earth. We see the setting for this coming explosion now. All false doctrines that have ever plagued the church are rising to the fore, all at once. We are battling Gnosticism, Mysticism, Liberalism, Post-Modernism, Legalism, Ecumenism, Prosperity Gospel, and much more. Jesus's Seven Letters to the Seven Churches contained in Revelation 2-3 are a listing of some of the false doctrines and behavioral failings the early believers were falling prey to. Those false doctrines and behaviors hinder us now.
Zondervan's NIV bible lists 6 elements that comprise Gnosticism. They are not exclusive, as Gnosticism has several branches and many different elements can be said to comprise the philosophy. In addition, several other false doctrines overlap Gnosticism, such as Mysticism and Legalism, for example. But for the sake of brevity (sort of) we will stick with the Zondervan 6. They are:
1. secret knowledge,
2. asceticism,
3. depreciation of Christ (lowering Him in name and in glory),
4. strict rule-keeping, ceremonies, or rituals
5. worship of angels,
6. and reliance on human wisdom and traditions
Today we will take a look at the element of "secret knowledge".
David Grabbe wrote in "Whatever Happened to Gnosticism?" that "Gnosticism was the predominant source of heresy when the New Testament was written. The books of John, I Corinthians, Galatians, Colossians, I and II Timothy, Jude, and I John all combat various elements of Gnosticism. Even the book of Revelation cites a couple of Gnostic beliefs and practices, referring to "know[ing] the depths of Satan" and "the Nicolaitans" (Revelation 2:6, 15, 24)."
Gene Edward Veith wrote in World Magazine in this 2006 article "The Return of the Cainites," "The Gnostics were eastern mystics who taught that the physical realm is intrinsically evil and that the spirit can be freed from its bondage to physicality through the attainment of secret knowledge (or "gnosis"). They rejected the Christian doctrine of creation (saying that the material world is evil). They denied the incarnation (saying that Christ was a spiritual being who brought the secret knowledge and denying that He became "flesh"). And they denied the redemption (saying that sin is not a moral failure – since what we do in the flesh does not affect our spirits – but simply a lack of spiritual knowledge)."
Jennifer Trafton and Rebecca Colossanov wrote in "Gnostics: Did you Know?" that "The Gnostics sometimes claimed that secret truth had been handed down by one apostle to a select group of insiders. But Christian opponents like Irenaeus argued that the true church represented the teaching of all of the apostles passed on in many locations."
The word "Gnosticism" comes from the Greek word gnosis, which means "knowledge." Gnosticism rejects the doctrines of original sin, human depravity and salvation through the substitutionary death of Christ. It emphasizes transcendence through inward, intuitive knowledge, i.e., "gnosis," of the "divine spark in each individual." (source)
The WordPress.com stats helper monkeys prepared a 2014 annual report for this blog.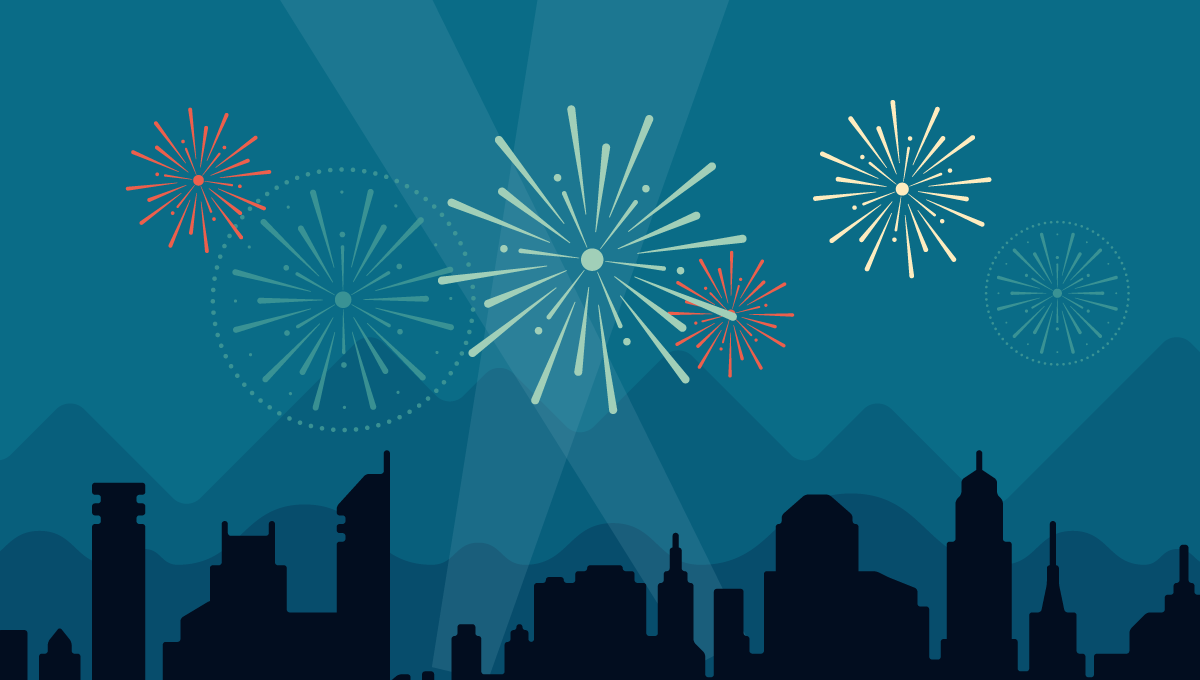 Here's an excerpt:
The Louvre Museum has 8.5 million visitors per year. This blog was viewed about 150,000 times in 2014. If it were an exhibit at the Louvre Museum, it would take about 6 days for that many people to see it.
OBSERVATIONS
One Christian's Thoughts on the Christmas Season
by Jeremiah Jameson
A few observations about this Christmas season, the time of the year when Americans are most likely to honor with their lips–if only for a moment or two–Jesus Christ. Some thoughts about a time known as Christmas in a country known as the United States of America.
"Ye hypocrites, well did Esaias prophesy of you, saying, This people draweth nigh unto me with their mouth, and honoureth me with their lips; but their heart is far from me. But in vain they do worship me, teaching for doctrines the commandments of men."
–Matthew 15:7-9
1- A popular saying at this time of the year among Americans who wish to wear the label of "Christian" is: "Jesus is the reason for the season." This writer has perhaps seen this slogan more in 2014 than in all of the previous Christmas seasons together.
"Jesus is the reason for the season."
Yet those who proclaim this motto seem to do it most frequently while out shopping for gifts, waiting in line or after some particularly-egregious tale of excessive spending.
"Yes, I probably shouldn't have spent all that money on that 85-inch HD TV, but you know, you only live once.  And we all know Jesus is the reason for the season, so…"
Jesus is on their lips, but their actions and preparations speak something else: Santa Claus, eating and drinking, Black Friday shopping sprees
For a holiday season which is claimed to be centered on Jesus Christ, Our Saviour sure gets very little attention.
Finish at link:
https://endtimesprophecyreport.wordpress.com/2014/12/23/christmas-2014-christmas-in-america/
ConquerorShots
Merry Christmas to you all. On this Christmas Eve of 2014 we must acknowledge the many examples of the presence of evil in this world we live in. It is everywhere! Evil is defined as morally bad or causing harm or injury to someone; arising from actual or imputed bad character or conduct, according to Merriam-Webster dictionary. Every fire that takes lives, every murder, every abduction, assault, robbery, attack, etc. depicts the  continual onslaught of evil exposing the consistent pattern of the father of lies – Satan – having a field day in this world. There is something inherent about the holiday season where he turns up his displays of evil as we celebrate the birth of our Lord and Savior Jesus Christ. Uncle Ralph has something to say about this that exposes us to the person of Christ as "The Truth" and the person of Satan as "The Lie."  These evil…
View original post 1,877 more words
About End-Times Events
By Patrick Wood
There are a number of well-known ministry leaders who are creating a large measure of confusion and fear among Bible-believing Christians regarding events that might take place in the "end days" that precede the Second Coming of Jesus Christ.
There are primarily two points of contention. First, there are those who speculate that fallen angels, or demons, are performing experiments using genetic modification and possibly even copulation with human women, to produce a hybrid race of beings that corrupts humanity and traps it in its fallen state. This often wraps in various sci-fi ideas and mystical notions of the Transhuman movement, which attempts to achieve godhood by applying science and technology to the human condition.
The second point concerns the study of Bible prophecy and how the book of Revelation should be interpreted and integrated with the many portions of the Old Testament that deal with prophecy. This centers primarily on the timing of the rapture of the church relative to the other events taking place during the Tribulation. The traditional view of a pre-tribulation rapture is under heavy attack in favor of other and newer views, such as mid-, post-, pre-wrath or intra-seal-tribulation rapture, prompting many Christians to wonder if they will, indeed, have to live through any part of the Tribulation or if they are destined to be martyred during that period.
This writer has no immediate intention of addressing these errors because it has been done already by others in numerous publications. However, it will suffice to offer the following counsel to help serious students of the Bible to find the truth and thus be insulated from deception and error that seems to be all around us.
1. The Bible is simple to understand – wait for it 
Paul warned, "But I fear, lest by any means, as the serpent beguiled Eve through his subtlety, so your minds should be corrupted from the simplicity that is in Christ." (2 Cor. 11:3) Essentially, Satan promised Eve secret knowledge that would elevate her status to truly know the mind of God. This was the first lie of epic proportions in human history, and it is still being used today with equal effectiveness.
Beware of any teaching that is not simple to understand. When secret, "just discovered" or unverifiable knowledge is suggested as the key to understanding some particular Bible truth, run the other way.
Finish Article HERE
Source
http://herescope.blogspot.com/2014/12/how-to-keep-yourself-from-being-deceived.html
Make no mistake. As a follower of Jesus Christ you are under attack. Constantly. Darkness came with the fall of man and it will loom as an ugly blossom  until the second coming. But how do you protect yourself from spiritual attack? How do you battle?
Be warned that there are many false teachers out there. The range and scope of these men and women are enormous. The Bible teaches that they disguise themselves as sheep among us but that they are wolves. How do they pull you away from truth? Remember that  they are not after unbelievers. Satan is content to let them wallow in their rebellion against God.  These false teachers, leaders, book writers, sensationalists, fake watchmen are professing Christians. How can you know them? Test them. Test their fruit. What are they concerned about?
True men and women of God are concerned about the souls of others. They know that truth is found in God's Word. They will keep in you the Canon. They will always speak wisely in the ways of the Lord and lead you to put on Christ's righteousness.
False teachers  will be after your money by selling countless books and DVD's. When their false predictions do not come true they just write another book.
False teachers will lead you out of God's Word by various means such as using non-biblical sources such as "hidden books", Bible codes,  ancient writings or reliance on mystical  personal revelation or leadings. Many prophecy sites are notorious for these evil things.
One needs to stay in the Word of God which means an open Bible policy. (btw "The Message" is not God's Word) Study scripture, meditate on it night and day, (read Psalm 119) and apply it to your life.
Today I present to you this article.
Source – Marsha West on Stand Up For the Truth
http://standupforthetruth.com/2014/12/fight-spiritual-forces-wickedness-win/
Some of the news headlines this past week gave me reason for concern.  Here are a few of them:
Satanic Temple Approved for [Florida] Capitol Holiday Display
Legal group: repeal of D.C. amendment will have 'severe impact on religious liberty'
'We love Jesus!' – Iraqi children proclaim love for Christ in face of Islamic beheading
Court orders school district to pay $75,000 for denying boy use of girls' restroom
Rick Warren's call for Christians to unite with Catholics, 'Holy Father' raising concerns
Satanism…religious liberty…beheadings…gender confusion…ecumenicalism.  My tendency is to fret about such things, even though God reminds us in His Word: 
Do not be anxious about anything, but in everything by prayer and supplication with thanksgiving let your requests be made known to God. And the peace of God, which surpasses all understanding, will guard your hearts and your minds in Christ Jesus. (Phil 4:6-7)
Likewise, 1 Peter 5:7 commands believers not to be anxious but to lay all our worries on God because He cares for us.  So is there any question that His people are to go to Him with the hard things, lay them at His feet, and trust that we can literally "let go and let God"?
Listen to the comforting words our Lord Jesus: 
And he said to his disciples, "Therefore I tell you, do not be anxious about your life, what you will eat, nor about your body, what you will put on. For life is more than food, and the body more than clothing. Consider the ravens: they neither sow nor reap, they have neither storehouse nor barn, and yet God feeds them. Of how much more value are you than the birds! And which of you by being anxious can add a single hour to his span of life?  If then you are not able to do as small a thing as that, why are you anxious about the rest? (Luke 12:22-26 Also see Matthew 6:25-34) 
And… 
Come to me, all who labor and are heavy laden, and I will give you rest. Take my yoke upon you, and learn from me, for I am gentle and lowly in heart, and you will find rest for your souls. For my yoke is easy, and my burden is light. (Matthew 11:28-30)
Black Clouds
What must the believer do when a black cloud forms over her head and follows her wherever she goes?
Finish article HERE
Spurgeon,
Few men love service. Man prefers to be his own master, to do as he pleases according to "his own sweet will" and, like the winds, to be under no control whatever. But he who spurns the counsel of God, despises His Law and tramples on His commands, commits an act of suicide to his own liberty! Those who act thus, while they seek to be free, become the truest slaves, for, when they give a loose rein to their lusts, they find them like wild horses dragging them irresistibly along. Passions indulged turn into habits—and those habits hold them fast in their iron grip and they cease to be free any longer. He is the freeman who serves God and not the man who scorns the yoke of Jesus. He is the freeman whose shoulders bear the yoke of Christ. But he who refuses to serve Him is a slave. He who will not obey Jesus, obeys a tyrant master called Satan, or worse still, himself, for, after all, the greatest tyrant to a man is his own sinful self! There is no slavery harder to endure than the despotism of evil habits when they have grown strong upon a man and fixed their chains upon his neck. The service of Jesus is perfect liberty—those who wear the collar of Jesus find it to be a royal badge which makes them far more honorable than would the Order of the Garter, or the Bath. There is nothing that can so exalt a man as to make him a servant of Jesus! And the man who bends his neck willingly to serve Him, manifests the greatest wisdom.
What is it to serve Jesus? The text says, "If anyone serve Me, him My Father will honor." Well, we can serve Him in the faith that we hold, in the sufferings we endure and very much in the acts we perform.
First, we can serve Him in the faith that we hold. This is true service. I believe certain Doctrines of God because God says they are true—and the only authority I have for their truth is the Word of God. I receive such-and-such Doctrines, not because I can prove them to be compatible with reason—not because my judgment accepts them—but because God says they are true! Now this is one of the best services we can render to God—to submit ourselves to Him in our belief of what He has revealed and ask Him to fix His Truths in our hearts and make us obey them. There are some who have an idea that doctrinal belief is nothing, but I tell you again, one of the highest services we can render to God is to fully believe in the Doctrines of His Word. So far from doctrinal error being a thing of no moment, it is a great sin because the Word of God is plain—and he who does not, by searching, discover the Truth—sins against God in the proportion in which he errs from His Word. But he who manfully proclaims the whole Truth of God and he who heartily receives it, alike, obey God and perform one of the highest services that can be rendered to the Most High!
Secondly, we honor Him, also, when we suffer for His name's sake. When, with patience, we bear the fires of persecution. When, with calmness and resignation, we listen to the lies and calumnies that fly abroad. When we continue in well-doing though all manner of evil is said against us on account of our devotion to Jesus, then we serve Him and God is thereby honored and glorified. Our Lord Jesus bids us, in that day, rejoice and leap for joy, for great is our reward in Heaven, for so persecuted they the Prophets who were before us. And, moreover, when our suffering does not spring from our enemies, but when God, Himself, lays us on the bed of affliction, we honor Him when, worn with pain and tossed from side to side, we are calm and patient under the sickness and say—
"Father, I wait Your daily will—
You shall divide my portion still.
Grant me on earth what seems to You best,
Till death and Heaven reveal the rest"
The patient bearing of poverty is a service to God. The calm endurance of pain is honoring the Father—submission to His will in all the proceedings of His Providence is the very essence of devotion.
Thirdly, we can serve God in the outward acts we perform. And that is the highest form of service. Indeed, if we do not serve God thus, we do not really serve Him at all. "If anyone serve Me, him My Father will honor," says Christ. And, in proportion as a Christian man serves God in his outward life and conversation, shall he receive honor of God. There are two or three ways of doing that. Some may serve God by the performance of ecclesiastical duties, as they are called. Others, by the more private duties of religion. But others, and more frequently, by the acts of daily life. Those who preach the Gospel from love to God and for His Glory, serve Him, and shall be honored in their labor. The deacon who toils for the Church of God is serving Him, and shall be blessed in what he does. The Sunday school teacher serves God. And each of you who have been preaching in the open air, or have, in smaller places of worship, been testifying to the Truth of God and now have come here to take the rest which all tired soldiers need—each of you who have been engaged in humbler work, teaching a little class, or giving away a tract—you have each and all, in some measure, served God!
But if you have not served God in this way, today, you can serve God tomorrow in your shop, or in your family. The servant can honor God even when she sets the things out for the daily meal and when she clears them away. The nurse can serve God when, with tender hands, she binds up the wounds of the distressed and suffering. And the merchant, also, when he makes honesty the law of his dealings and afterwards, with a liberal hand, dispenses some of his goods to feed the poor. Do not think it is necessary to be a clergyman and wear a gown in order to serve God—you may serve Him behind the counter, at the plow, or driving your horses! Whatever your hand finds to do may be done to the Glory of God! Common actions reveal the essence of true piety. Those things which we call common, God does not think so. When they are done with a right motive and in a right spirit, they become as great, in God's sight, as the sermons of the minister who preaches to the largest audience! And I take it that there will be people before the Throne of God, who, for acts which they have done in private, will be stationed nearer to the Savior than some of those who occupied very high positions in the Church! They went foremost in the day of battle and received great applause from men, yet, God knows that they were not one-half so faithful to their Savior as the poorest cottager, or the meanest peasant who, for the good of souls, and the Glory of God, bent his knees before the Lord in earnest and believing supplication.
– C.H. Spurgeon (1834-1892)
taken from: The Christian's Service and Honor, Sermon No. 2651, Delivered at New Park Street Chapel, Southwark on a Lord's Day Evening in the Autumn of 1857.
Search the Scriptures! Do not merely read them—search them! Look at the parallel passages—collate them—try to get the meaning of the Spirit upon any one Truth by looking at all the texts which refer to it. Read the Bible consecutively—do not merely read a verse here and there—that is not fair. You would never know anything about John Bunyan's Pilgrim's Progress if you opened it every morning and read six lines in any part and then shut it up again—you must read it all through if you want to know anything about it.
Get those books—say Mark or John. Read Mark right through from beginning to end. Do not stop with two or three verses, or a chapter—but try to know what Mark is aiming at. It is not fair to Paul to take his Epistle to the Romans and read one chapter—we are obliged to do it in public service—but if you want to get at Paul's meaning, read the whole Epistle through as you would another letter.
Read the Bible in a common-sense way. Do not read it on your knees, as I have known some people do—it is an awkward posture—get into an easy chair and read it in comfort.
Pray after you have read it as much as you like but do not make a penance of what ought to be a pleasure. And when you are reading it, if you come to a knotty point, do not skip it. You all have some Christian friend who knows more than you do—go to him and try to get the thing explained. Above all, when you have read any passage and understand it, act it out and ask the Spirit of God to burn the meaning into your conscience till it is written on the fleshy tables of your heart.
Next, use good helps to your Bible. I do not know better helps for the common mass of people than, "The Confession of Faith," or the little Catechism. With the little Catechism and texts of Scripture, any Believer, however ignorant, can, in a very short time, get a good view of the things of God. I believe that the Westminster Assembly's Shorter Catechism has more divinity in it than nine out of ten of the modern printings. And if any person would know and understand that, he need not be afraid but what he will be able to give a reason for the hope that is in him, provided the hope is in him [and] be sure to attend a teaching ministry. . .
Then I should say, if you want to understand much, be much in prayer. Prayer cuts many a Gordian knot. Be much in communion with God. You cannot know God at a distance. Get close to Him—come to Him in the name of Jesus Christ—come very close to Him.
– C.H. Spurgeon (1834-1892)
taken from: KNOWLEDGE COMMENDED, Sermon No. 609, Delivered at the Metropolitan Tabernacle, Newington on Sunday Morning, January 15, 1865.